My 2008 Subie Impreza 2.5i recently started setting a P0457 EVAP leak code, and I finally got around to smoke testing it today.
Turns out it was leaking from a plastic fitting in the rear subframe that's part of the EVAP system, but for the life of me I can't pinpoint exactly what this part is called.
I've found it in parts diagrams and in a picture online, but I can't figure out what it's exact purpose is and what it's called.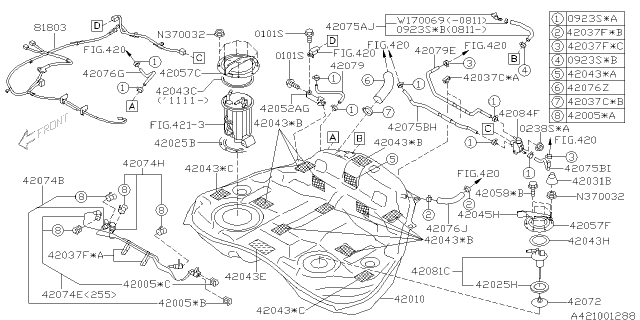 I believe it is part 42075AJ in the second picture, listed at part # 42075FG120, but I'm not exactly sure.
And from what I can find on Alldata it's not even numbered on the diagram.
Attached to part 30, which is listed as canister drain hose
Any help would be greatly appreciated thanks!