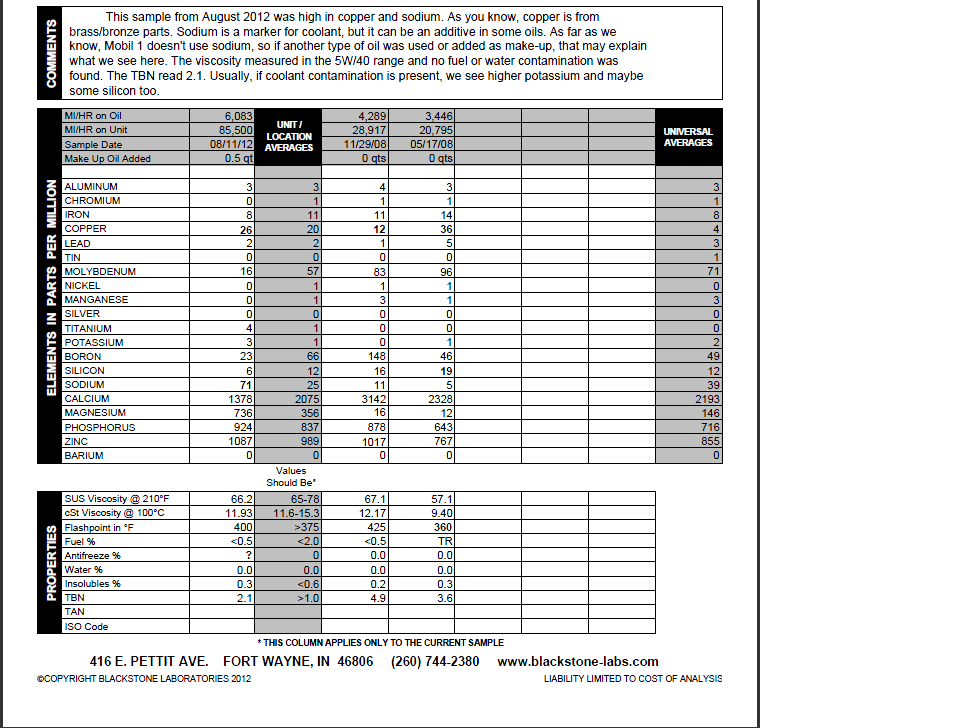 Vehicle was stock for the 0w40, and stage 1 with a custom tune, stock intake for the 5w40 UOAs, except for the last thousand miles on the last UOA, which was custom Stage 2 with COBB intake.
Any thoughts on the high copper content over the mid-range? Seems to indicate prolonged bearing wear, but these oils are coming up good each time (except for the first UOA back at ~20k miles, which was mobil 0w-30). Interesting how it dropped dramatically with the latest test. Wonder if my sampling technique wasn't as good before. We'll see on the next UOA which will also be Mobil 5w-40 Diesel.
From right to left on the last chart, the oils were Mobil 0w30, Mobil 0w40, Mobil 5w40, Mobil 5w40.