I'm kinda new to this forum and to Subarus but I've been turning wrenches for a long time so I thought I would share this information I figured out.
Yesterday I decided to change the transmission oil on my 5 speed 2005 WRX. Once I got started I realized the transmission plug was not only oddly large, but also required a torx drive and the torx star had been stripped badly by the previous owner. I took it out anyway but it was even worse by the time I got it out, and I didn't think I could put it back and torque it. I was concerned because this looked unlike any drain plug I had ever seen and the nearest dealer is 30 miles away and who knows if they would even have the part, plus it was after 6:00 pm and they were probably closed.
However, once I measured it I found that it is a 26 x 1.5 mm thread, and that two drain plugs on NAPA's website matched this dimension. So I rode my motorcycle to the NAPA where I used to work and just before they closed, picked up something I thought might work.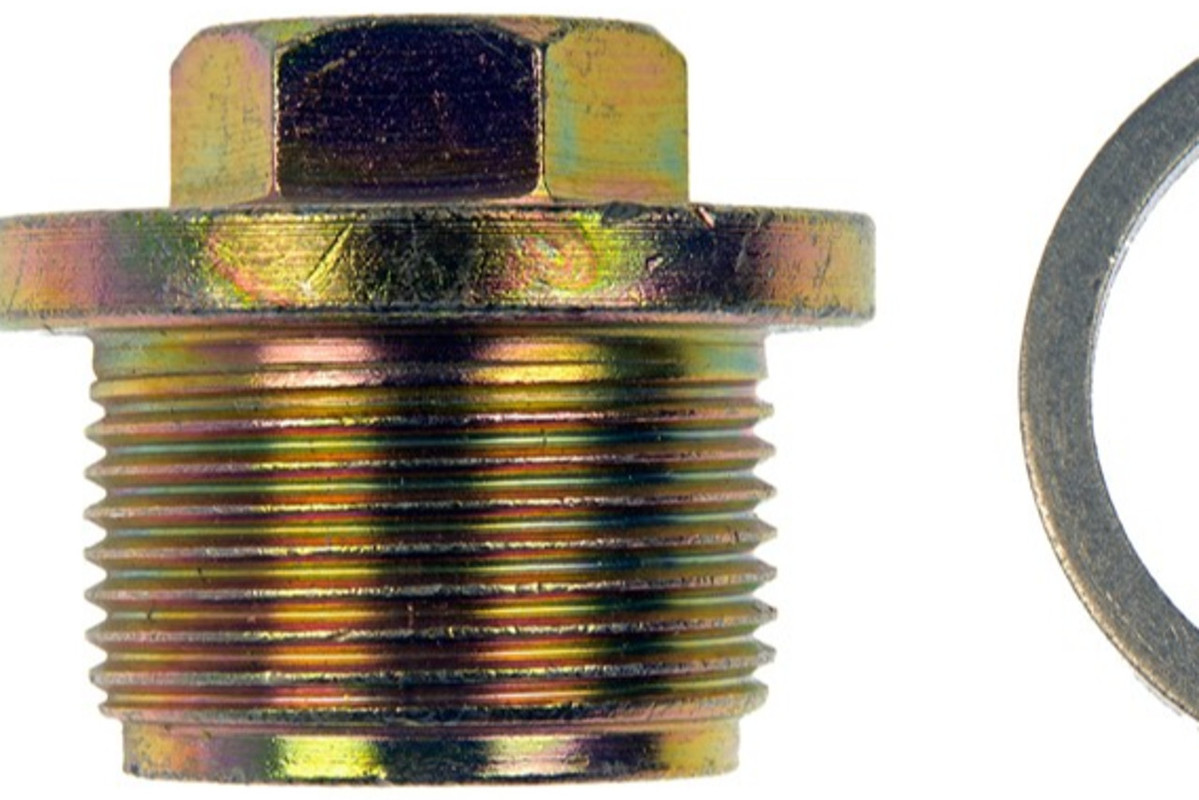 As it turned out, the plug I found was almost identical to the one on my 2005 WRX except for using a normal 17 mm hex socket instead of torx drive. Neat. I took the part home, and found that it fit the Subaru transmission perfectly. It's hard to tell in the photo but the head is the right width so it does fit inside of the recess on the transmission. It did not come with a magnet but I pried the one out of the old OEM plug (a much harder task than I anticipated) and epoxied it in the new plug, which had a recess where the magnet fit perfectly. The NAPA plug had a yellow zinc coating which made it kind hard to thread into the transmission, so I took wire brush to it real quick and after that it threaded in easily. The perfect replacement for the stripped T-70 drain plug without having to wait for the dealer to order a part or go looking for a hard to find T-70 driver. It comes with a copper o-ring but I used the OEM one instead.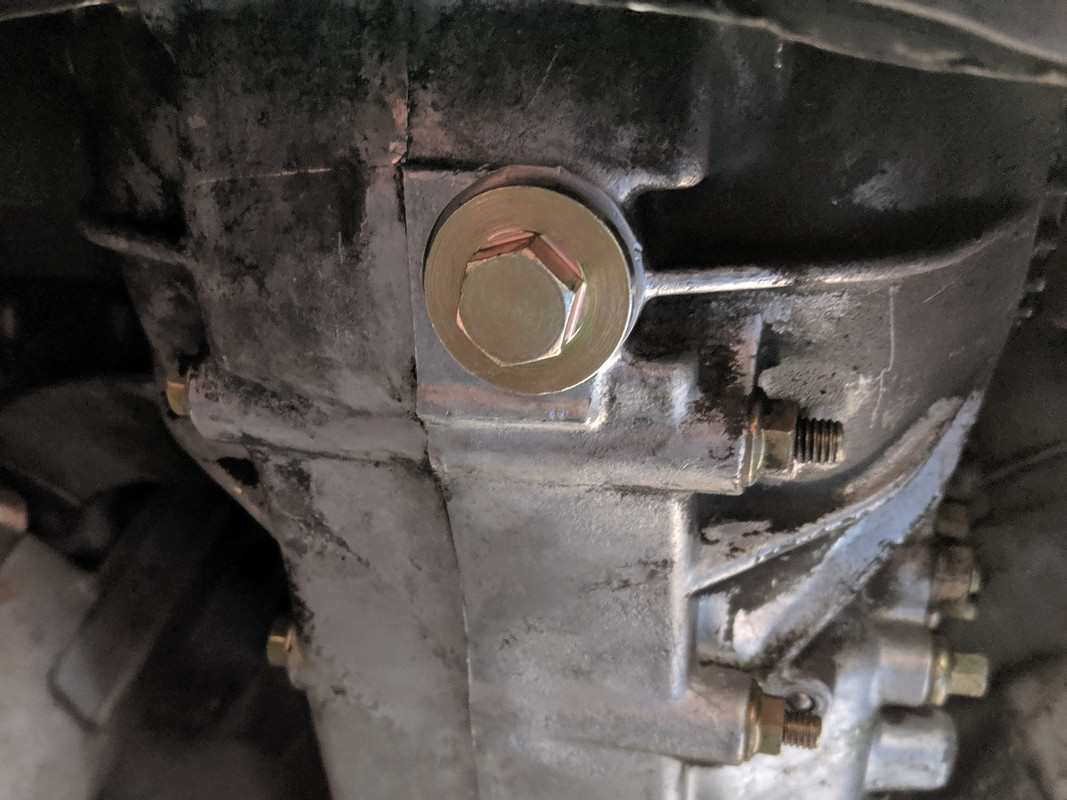 So if you need a transmission drain plug or don't want to buy a special tool to change your 5 or 6 speed transmission oil, on models with the T-70 drain plug, go to NAPA and for part 7041382 or go to another auto parts store where you live and ask for an oil drain plug for a 1983 Mercedes Benz 380SL (the convertible). They had 6 in stock so I figure its a common item. Oreillys shows part 090-163 is in stock locally for the same application.