Both passenger side rear control arms are in.
There were 2 surprises with these on this side. The 1st was that king-pin bolt at the hub, it was nearly seized in there. Its nut came off just fine, it was eventually breaking it free by slowly applying more and more pressure til it started spinning freely in the hub.
The 2nd was a pre-stripped nut. This one was the inner nut on the front of the 2 arms.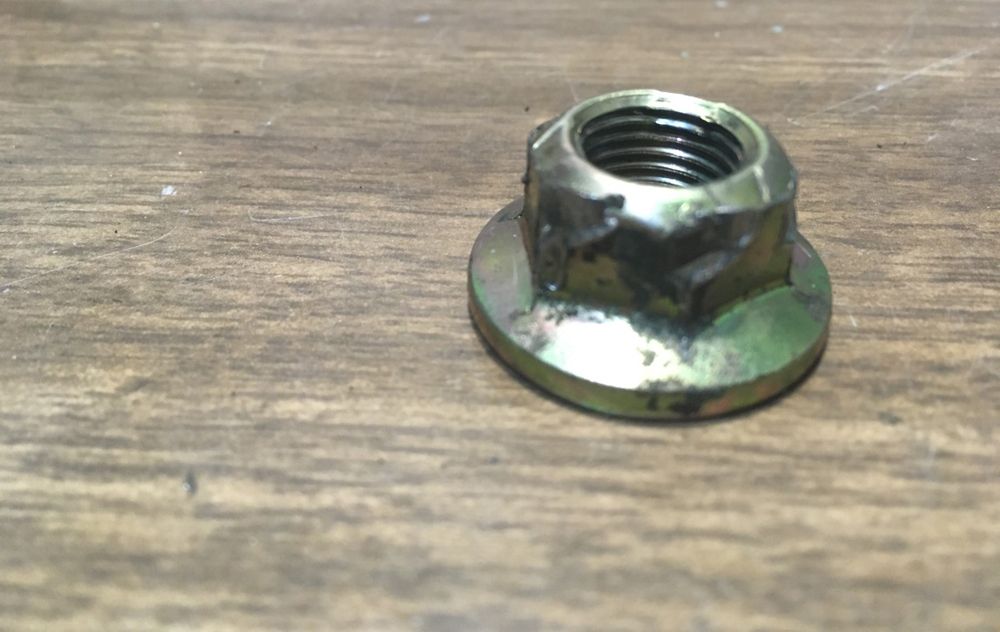 Had to put some vice grips on it and slowly break its bolt free.
This side had me a bit concerned cause this was the corner that was hit before I bought the car... and wasn't told about. I imagine the suspension had to be removed to get in there and do the body work. I suspect this wasn't put back together completely properly either. I also wonder if anything mechanical was replaced cause of the accident - so hard to tell. What I can tell is the previous owner was a lying sack.
But, I am thankful that that everything still lined up straight when I put the new arms in. I had to turn the driver's side arms to expand them to line up with the bolt holes and had to do the same for this side. Each arm on each side has the same about of threads exposed now as the other. So I'm grateful things are straight and symmetrical.