Now that i have the parts i started removing the panel in the trunk:
This pic is stock. The red box indicates where i found both harnesses.
Going back to the scooby mods thread you will find how to remove that rear panel.
Anyways after opening up the panel you will see this:
better look: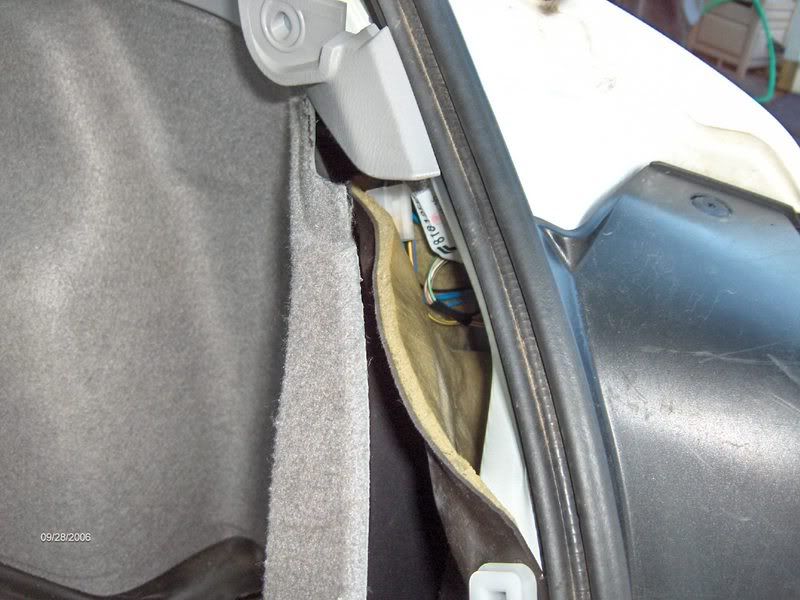 In the first pic in the red box you can see part of the clips. You will need to cut a tape band thats holding the clips wiring to the rear taillights wiring.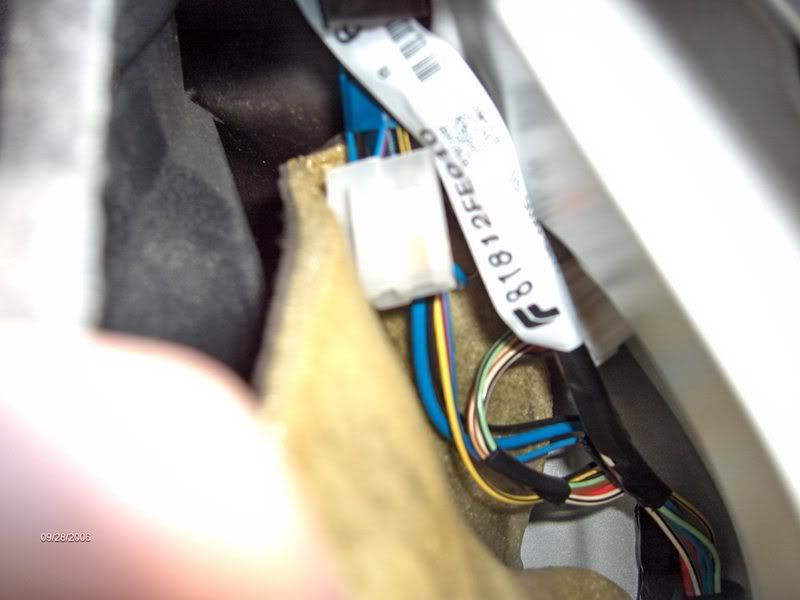 Once thats done you will have this: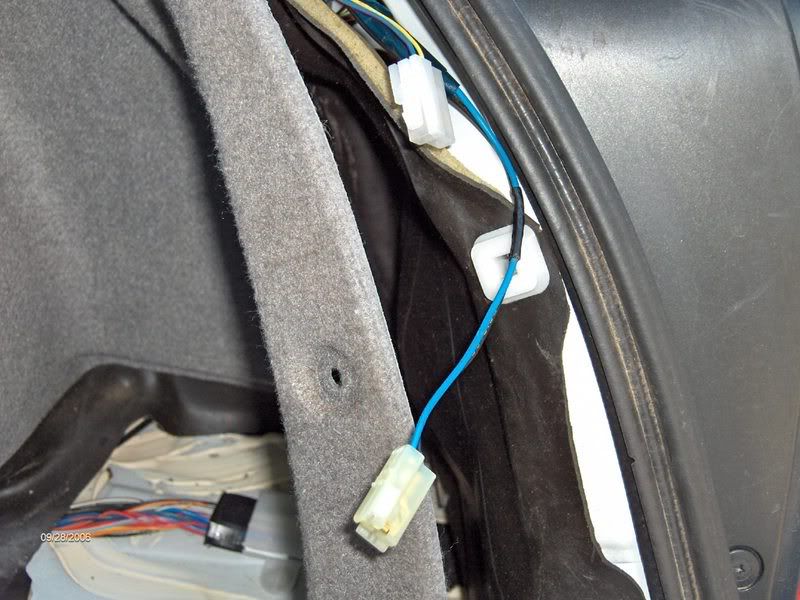 After finding both clips you can now cut away for the cargolight (scoobymods) and pick a spot for the outlet. When you remove the rear panel you will notice an indentation in the sound deadening material so just about anywhere you can mount the outlet.
Now the wiring and electrical is all set for the cargo light. But the outlet will require something extra in the fuse/relay box area.
To get at the fuse cover you have to remove 2 screws and a screw clip under the steering wheel: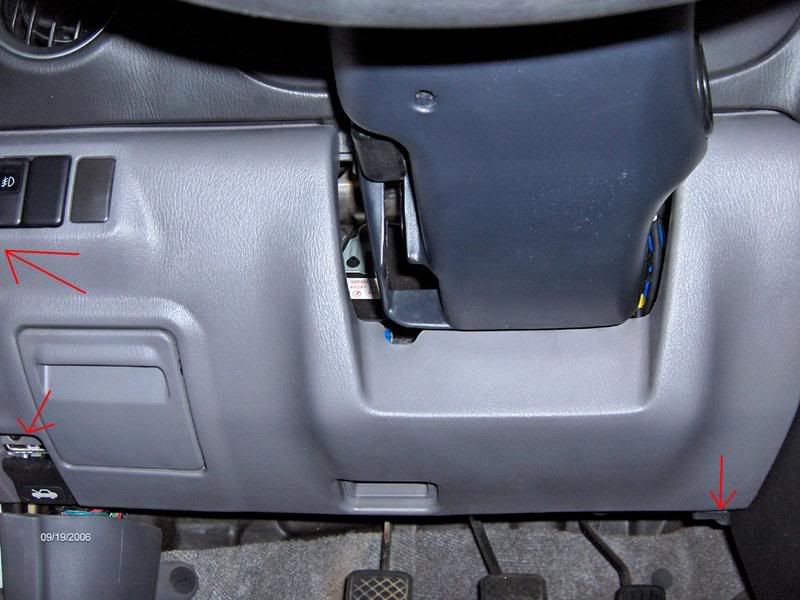 Once removed just pull the cover off, it has three clips holding it together. The clips are located at the very top of the piece 2 on the left side 1 on the right.
Now i dont have any schematics on this i just followed the wire and some directions previously written on this topic. Anyways i had to add a relay into position 1: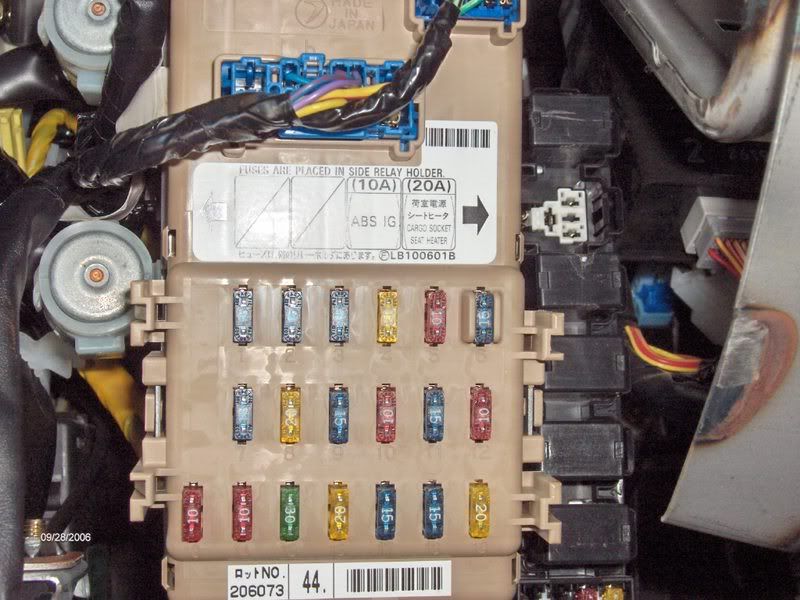 Also you are suppose to add a 20 Amp fuse. However in my TS i already had the fuse in the correct position: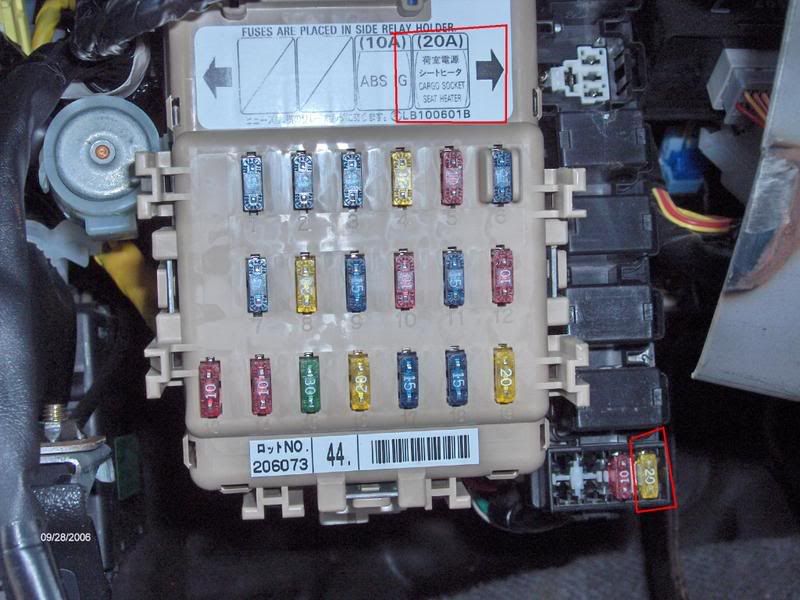 The red box on the top of the pic shows where the location for the cargo socket fuse goes and the red box on the bottom right of the screen shows the fuse itself.
Also for anyone who cares i added keyless entry to the car and its located on the very top of the fuse box here: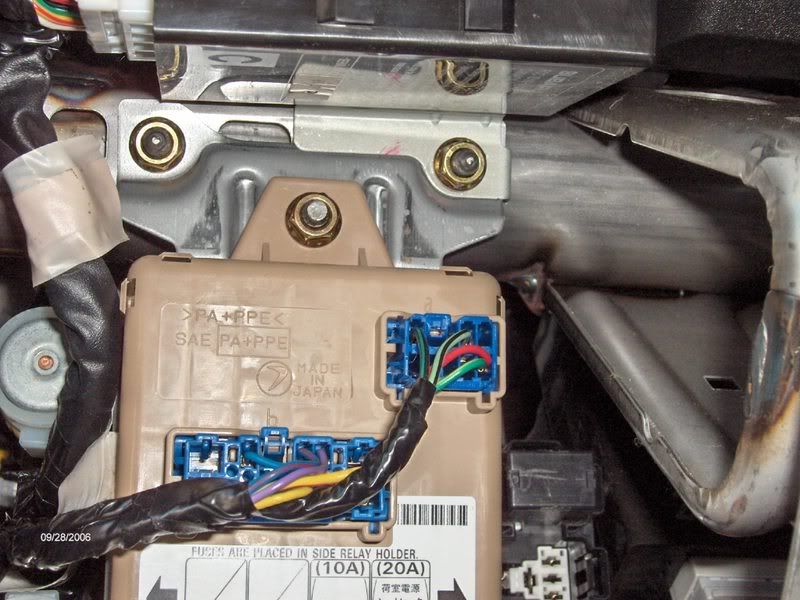 Its the big black box lying flat on the roof
SO here is the final product:
I hope this helps alot of people. Thanks to members (outback_97) and (alan) for ideas/help with this