First and foremost let me say that I was a vendor on here, and I have not renewed my vendor status because of this situation, my company is AnarchyMotive. Also anyone that knows me or has bought a knob from me knows how much I go to the ends of the earth for my clients and do everything to make it right and make them happy. I did not buy this as a vendor on here, at the time I bought it I wasn't in business and I wasn't selling my knobs on the forum.
So through my contact with Jonathan Vong (JonMotoring, ForceWerkz, CuzImChinese) he says yea I have a kit with red couplers, I'll sell you it. I'm like cool. Sounds good. Then I wait about 3 weeks and I ask him if he still has it, he goes no, but I have one with blue couplers and he sends me this picture. Obviously you can tell this is like the good FMS/IIR kit, the endtanks mount at the top, etc. So I'm like OK good to go. When I pick the kit up he is telling me how he just started this company ForceWerkz making lips and he got them into IIR and they are carrying them and how he's a distributor for the FMS stuff that IIR makes and all this stuff. So I have confidence in this guy.
After I get the kit I send the pipes to my powdercoater to have them all coated so when I am ready to install everything looks perfect and I'm good to go. Get the pipes back about a week ago. Last Friday I go to install the new kit, since I have a tune date on Saturday. Looks beautiful right?
Here's where things get fun. Install the crash beam, that's no problem, I mount the intercooler according to the mounts and brackets. As I'm looking at it I am remembering pictures of the kit from other threads and I'm like the core is upside down, something doesn't seem right. I go to mock the piping up and NOTHING is lining up. The core is clearly wrong and the piping does not fit. So I get on the phone with Jonathan, and he's like "well you just have to cut the piping up to make it work." I'm like, uh no, I just spent money getting it coated, I don't really want to cut it apart. So through a bit of creativity I figure out on the cold side I can use some of my piping from my RacerX kit and some from the FMS/IIR kit and get the cold side working. So I get that bolted up. Start on the hot side and it's not even CLOSE. So far apart, I tried everything. I spent about 4 hours working on the hot side piping. I just gave up. Couldn't get it to bolt up at all. So I get on the phone with Jonathan and he tells me he wants to work with me, he'll do whatever I need to help me make it work and yada yada yada. Thats basically where we left it Friday, I told him the kit didn't work and that I was putting my old kit on. I texted him as I left my buddies garage and got no response.
Saturday while I was at COBB I texted him many times asking what the deal was. Emailed him trying to get a response. I got nothing from him.
Sunday I emailed and texted again, asking nicely what we could do, if he could help me out. Got no response.
Monday rolls around. I text and email in the morning. Got no response. So I decide on my way to work, that I was going to call him. Low and behold, he answers the phone! He basically tells me that I am up ****s creek because I tried to install it and I should have known before hand that it wouldn't work. Not sure how that's possible. But then he tells me that he can't do anything about it because I had the piping powdercoated. That it is basically my fault it doesn't fit because I had the piping powdercoated. Also not sure how a coating on the piping caused them to not be the correct bends. He tells me that the manufacturer won't take it back because I had it coated, I tell him that sometimes in business you have to take a loss, because you made a mistake on a kit. It's not your customers fault. He tells me the kit is correct, I tell him it's not even what he sent me a picture of. That the core is incorrect. So I said, I'll send you pics, and go talk with your manufacturer and get back to me. It's now Wednesday and I haven't gotten any response from him. I have emailed asking what the deal is and texted as well.
Here are pics of my core.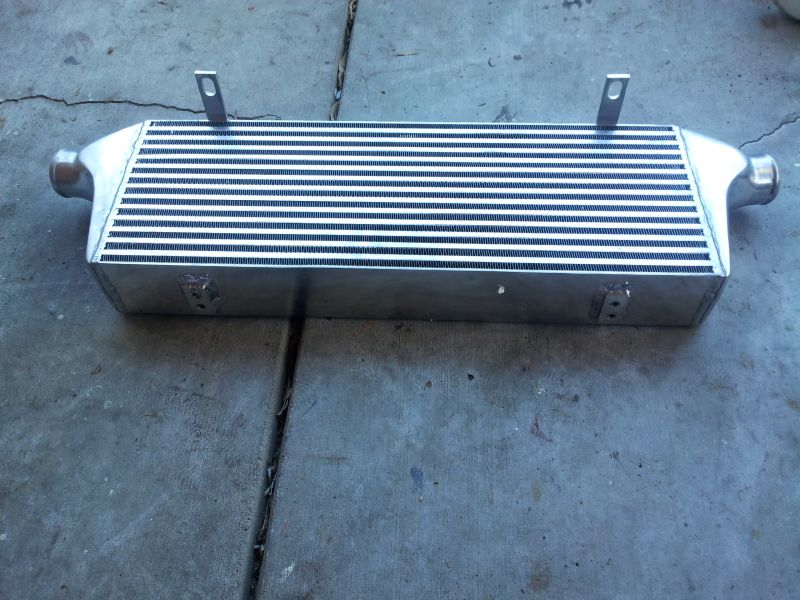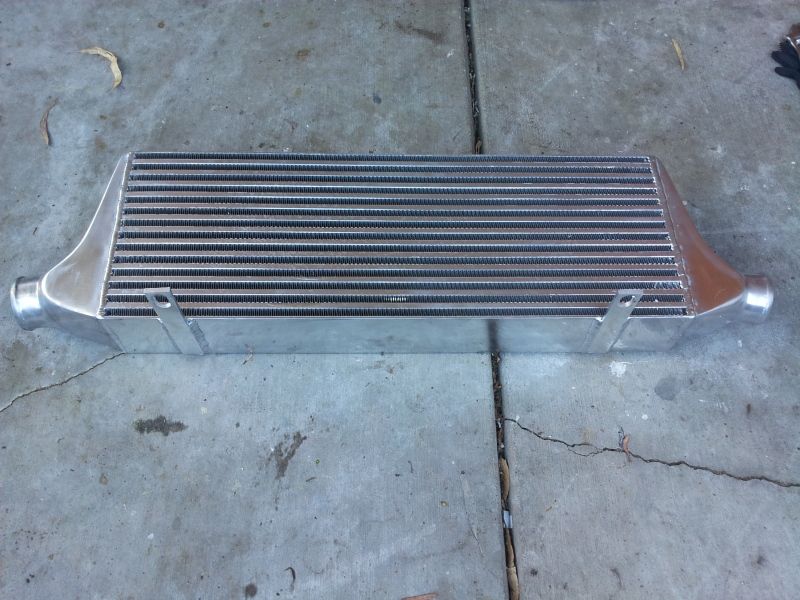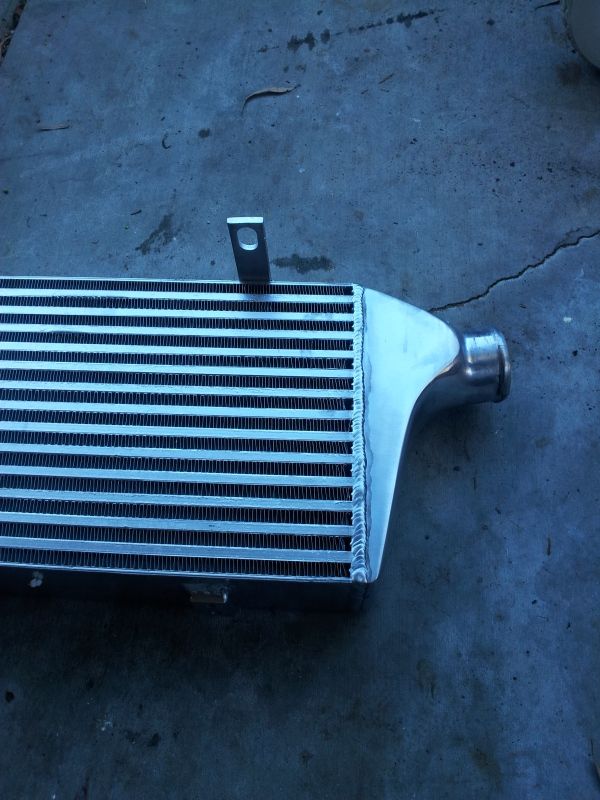 So I have spent hours trying to get my money back from this guy.
He creates a vendor account on here and is selling parts to people, he will not respond to my texts, emails, PMs, facebook messages, or calls.
So in 2012 I decided I would take him to small claims court, I had him personally served by a process server. He didn't even bother coming to court. In case anyone is wondering there is a case number for OC Small Claims Court (30-2012-00602136-SC-SC-HLH) you can feel free to look the case up. So I won the case and I have a judgment against him. He still will not respond to any of my communication attempts. I am hoping that this thread will get his attention and he will actually pay me and get this over with.
Do not buy from this guy, he is not trustworthy and he will screw you over. He does not operate his business as a business. He just does whatever he wants. According the California Secretary of State he is not actually a legal company, I am not sure how he became a vendor on here and frankly I don't care, I just want my money back and I just want people to be aware. Do not buy from this guy.