I know there was another thread on the previewed EV, I figured since we had a trademarked name and "near production" pic a new thread was warranted:
Nissan Ariya Electric SUV Concept Is Destined for Production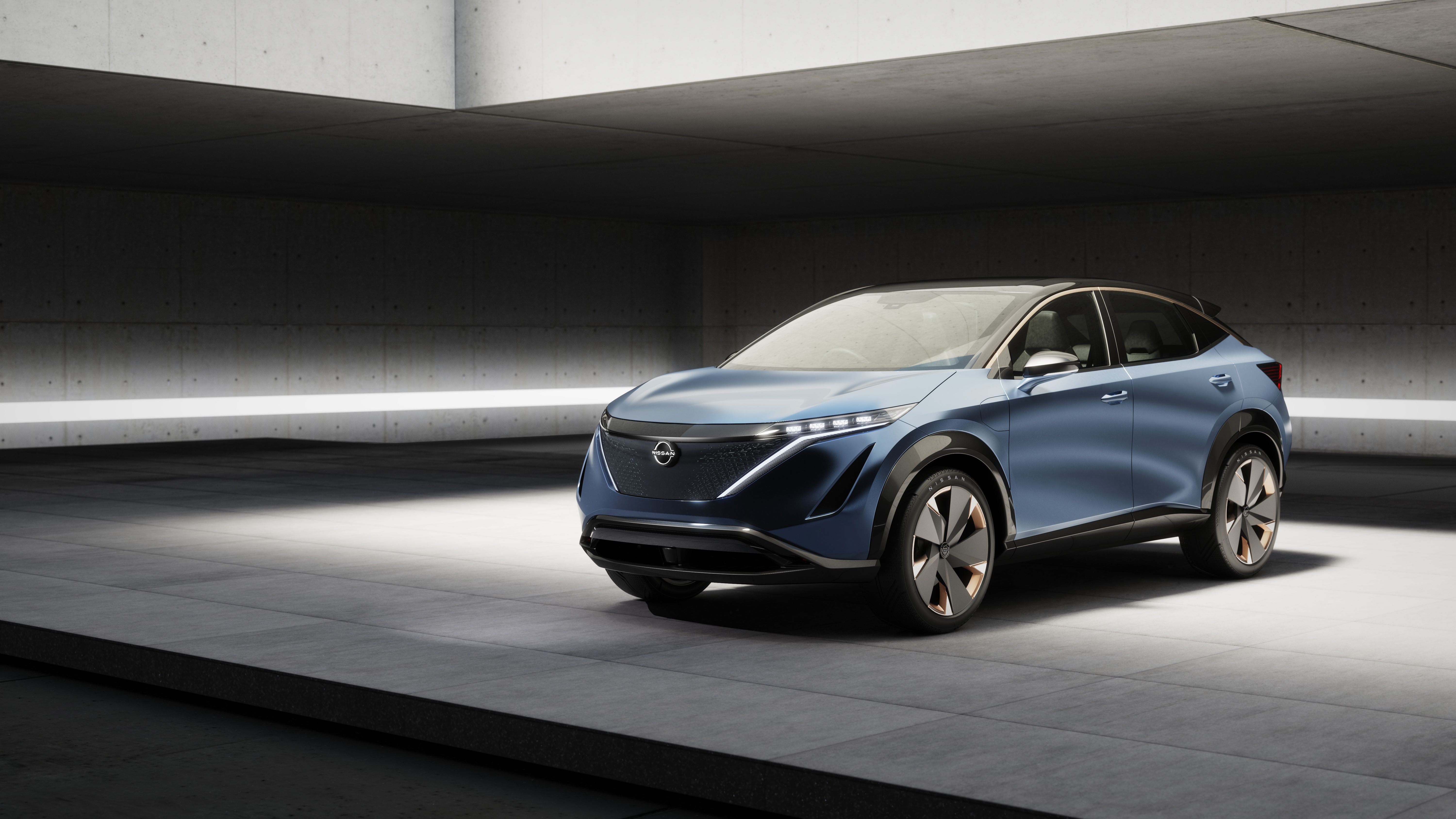 https://www.caranddriver.com/news/a2...v-photos-info/
Quote:
Nissan's second mass-market electric vehicle, following the Leaf, will be a crossover SUV a lot like the concept car you see here. In fact, this Nissan Ariya is a close preview of the production car that could arrive as soon as next year..... And given that Nissan has already filed for a trademark for the name "Ariya" in the U.S., we are betting that nomenclature carries over into reality as well.

The styling of the Ariya concept is said to usher in a new design language for Nissan overall...... The shape is familiar, as the Ariya is a compact crossover with a sharply sloping rear greenhouse; it's a few inches shorter than a Rogue in overall length but is significantly lower and wider and has a more athletic stance.

Nissan says the Ariya is based on a new dedicated electric platform with a battery pack mounted in the floor and dual electric motors, one in the front and one in the rear. The company is not sharing any details about battery output or range, but we've heard claims that the production version will offer around 300 miles of range and accelerate from zero to 60 mph in less than five seconds.....
Given that Nissan has already been showing this vehicle to dealerships in anticipation of its launch, we think it could arrive as soon as next year for the U.S. market. Expect it to be priced starting around $40,000, putting it somewhere above the Leaf and other affordable EVs such as the Bolt.