I just wanted to post a thread about my install of the underseat subwoofer that subru offers to 02-07 WRX. Maybe there is a thread about this but I couldnt find one.
So here we go.
Tools you need are a phillips head screw driver, and a 14mm socket wrench for the seat bolt.
The Car this was installed into was my Saab 92x Aero.
First thing you want to do is remove the shifter bezel. On the automatic youll need to put the car into gear to get the shifter to get the surround out, on the manuals Im assuming you you unscrew the shift knob and it comes right out. Then unplug the harness on the back for the little light for the ash try and the lighter.
The picture shows that I Already removed the surround.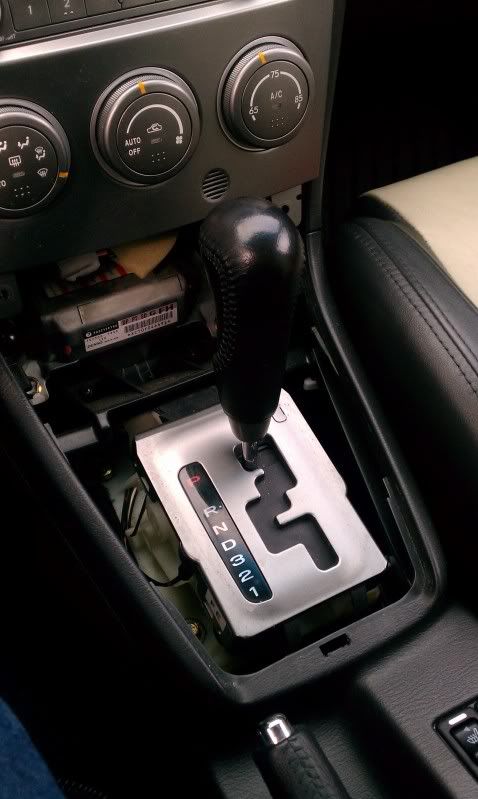 Once the shifter bezel is removed you'll see 2 phillips head screws in the lower corners (one on each side)
After those screws are removed gently pull on the bottom till you hear the retaining clips release. Keep tugging up along the side of the radio surround till the top comes loose. Just hang it off to the side as you do not have to unplug the harness for the HVAC controls.
Next You will see 6 screws holding the head unit in place. And remove the head unit.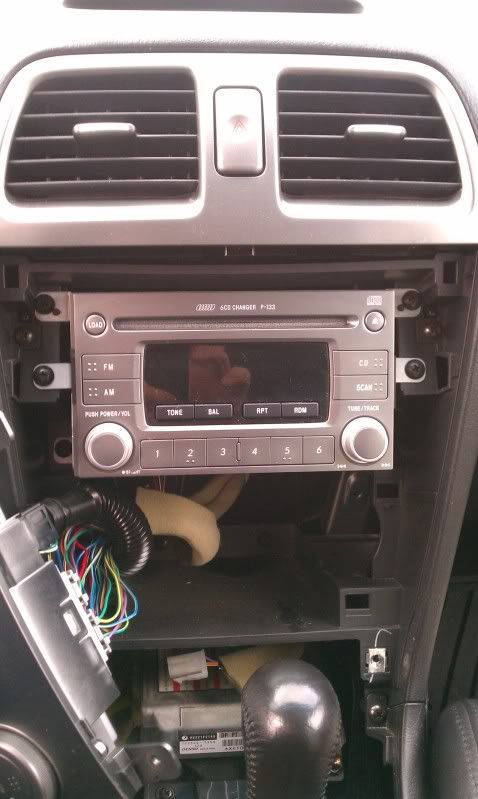 CAUTION: REMOVE ALL CD'S IN THE PLAYER BEFOR UNPLUGGING THE UNIT! (I made the mistake of not doing so and now I may have to find a replacement)
Once the Radio is loose pull it out, and on the back you will see a white plug. Unhook this plug, also disconect the antena, and the black ground wire clip on the right side of the head unit.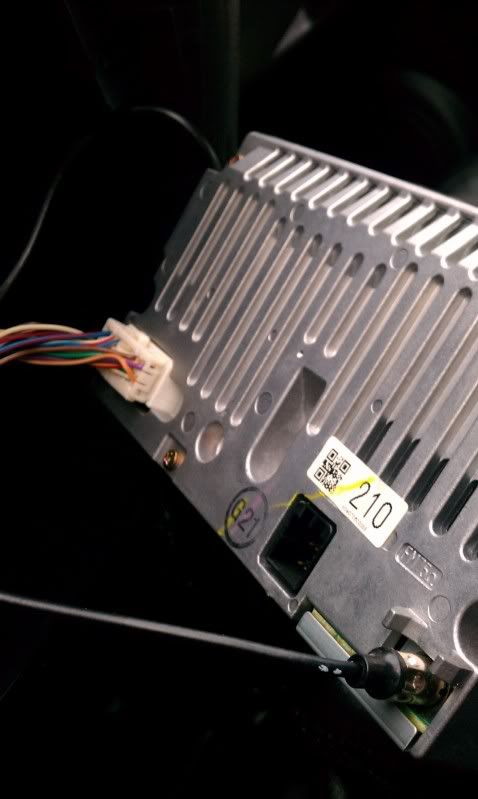 Now that everything is appart take the T-harness for the subwoofer and plug the harness into the harness that was plugged into the head unit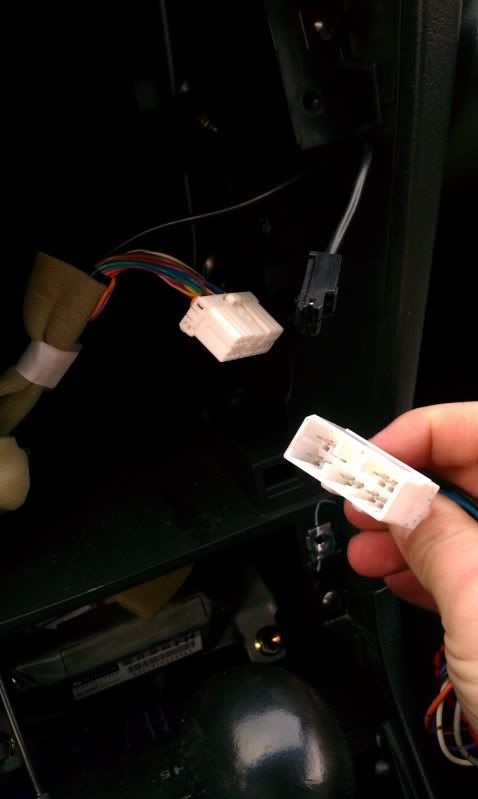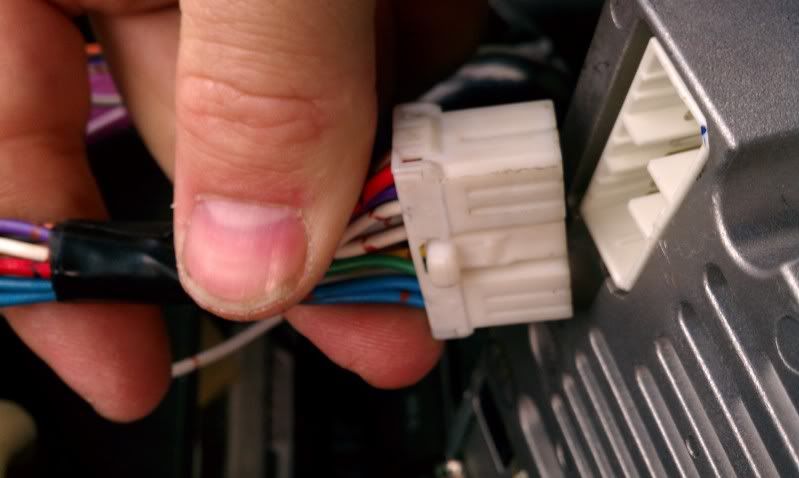 Once the T-harness it connected between the headunit and the car harness Take the long wrapped wires and feed them down behind where the sterio mounts and run those wires along the center consol to either the driverside or the passenger side to where the sub sitts under the seat.
You see the wires are already run in this pictures as i forgot to get a good picture of where to put it. Its pretty strait foward though.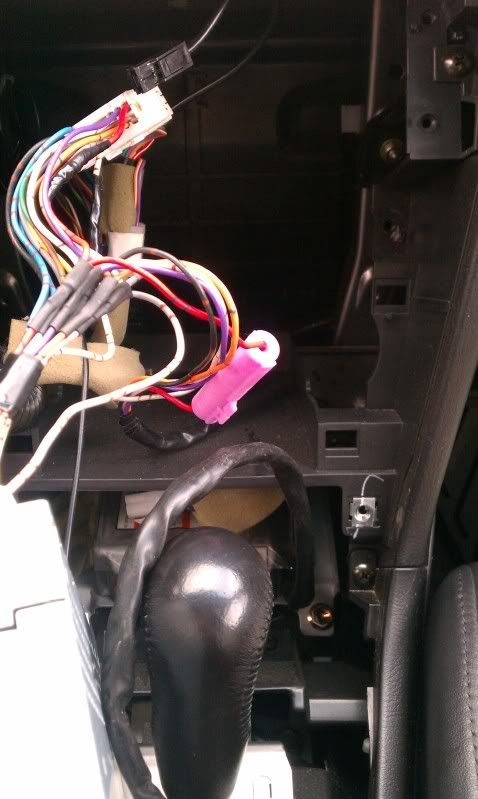 Now the woofer only mounts one way. The bracket uses the 14mm seat bolt to secure the sub box found under the plastic bolt covers at the back of the seat (passenger or driver corners dirrectly strait down from the upper seatbelt loop on the B-Pillar. Go Ahead and plug the white plug from the sub harness into the white connector on the box.