goodyear regata 2's in 215 60 16. these were on my wrx wheels on my forester. good all season tires and was very nice in the winter snowy days too. it has a lot of life left! about 40% left! i just want them out! 175 for all 4 picked up!!!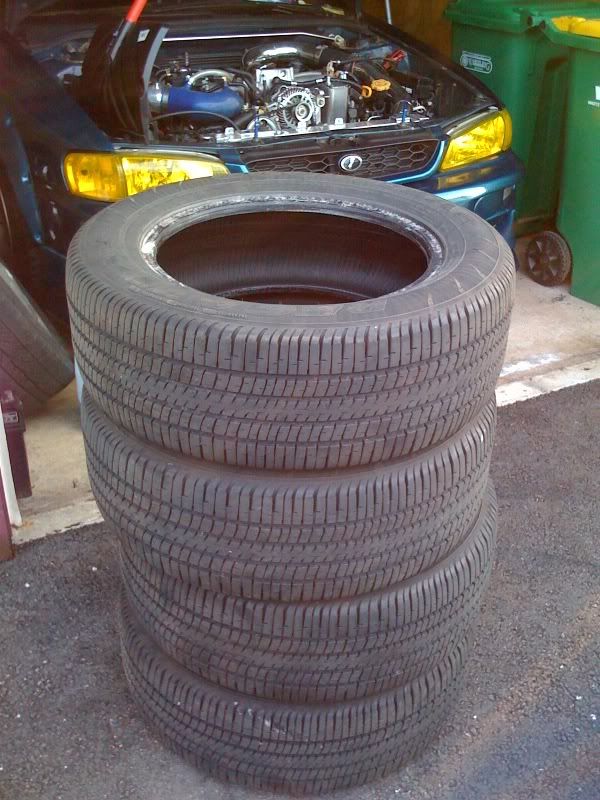 michelin energry MXV4 plus -205 65 15 .. these were on stock sf forester wheels. about 40% left on these too. all seasons.. 150 for these.
both tires have no holes, no wires showing or any abnormal wear. theyve been sitting in my garage since i sold my forester and i want these out.
thank you. available for pick up in arlington heights , il.
--christian