Quote:
Originally Posted by
Patrick Olsen
Fixed the exhaust on the Impreza. Well, "fixed" - I just re-did the same thing I had done before, so it's still not welded together properly. Also replaced the gasket between the mid-pipe and axle-back, as it was toast.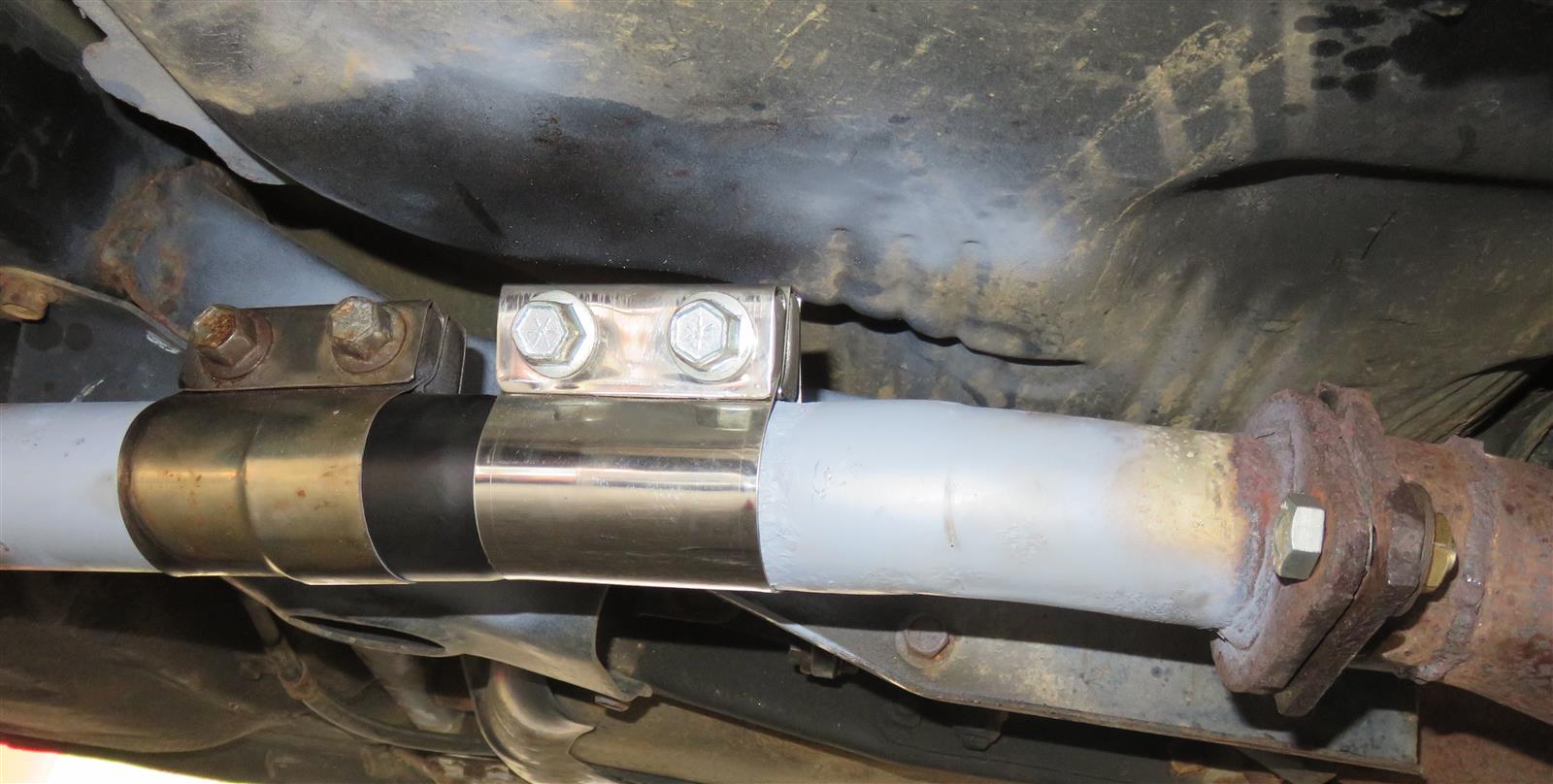 I was pleasantly surprised to find that the mid-pipe itself was still nice and solid - some surface rust, but nothing extreme. It was just the short extension piece in there that had rotted out completely. So I put some high temp VHT engine paint on the new extension piece in the hopes it'll last a little longer this time. Heck, maybe at some point it'll all get welded together!
The above was from last November, and that fix lasted about 10 months - I had to "fix" this yet again yesterday. Maybe it's time to just buy a new exhaust system?
Over the past couple days I noticed the exhaust getting louder, not in a good way - very flatulent / buzzy sounding, particularly on decel. When I got home from work yesterday I reached under the car and could feel exhaust puffing out from the flange between the mid-pipe and muffler, so I figured I needed to replace that gasket again. Not a big deal.
Once I actually took a better look with a light, I discovered that the rear section of the mid-pipe (to the right of the right clamp in the pic above) had rusted completely through at the downstream side of that right clamp. Well, crap.
We just moved to a new house a few weekends ago, and the garage is almost completely still in boxes, so the transition from simple gasket replacement to trying to replace some pipe made this a much harder fix. I happen to have a stock-type Bosal axle-back for my '97 2.5GT, and that was sitting on a shelf in the garage - I figured I could cut the inlet flange and some pipe off of that, but first I had to find some way to cut! I dug around and found my Dremel tool and some heavy duty cutting wheels, chopped off the section of the Legacy axle-back that I wanted, and managed to reassemble the Impreza's exhaust. It's back to not sounding like crap, but it's an even more half-assed fix than before, so I need to do something about that.