Remove the front grille and you'll see some black body clips, remove those.
Remove both driver's and passenger side headlamp assemblies and remove the black body clips underneath/beside the headlamps.
Now the important two that many forget about..behind your forward fender sections of the front wheels are two body clips (1 per side) that secure the ends of the front bumper to the metal fender above. You can usually push the plastic fenderwell out of the way enough for access but it's tight (look for the square notch in the fender by the fender/bumper seam..the body clips are just behind those).
Once you have all the clips out, gently pull the bumper out at both sides of the fenders to unclip a hidden slide bracket at the bumper to fender seam and the bumper should come right off. Here's a clip with some info for you.....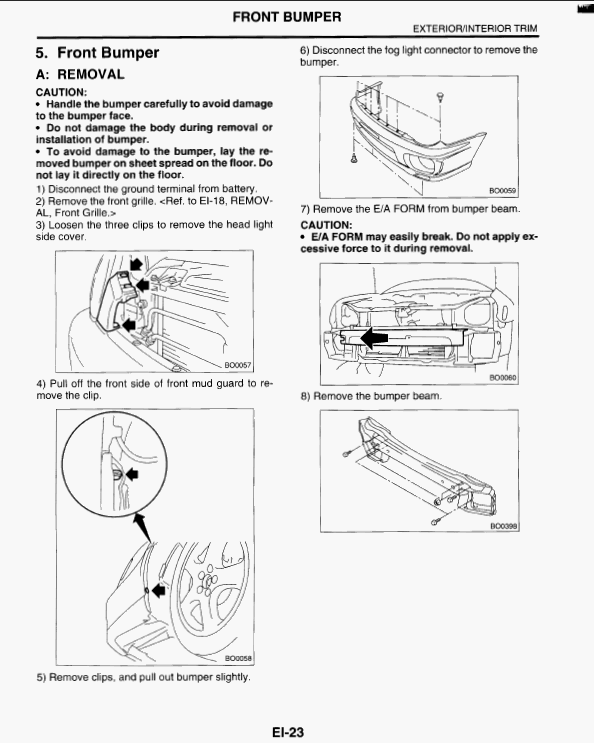 I'll check on the FEnder stuff in a moment...here you go