STM FRONT CRASH BAR | 06-07 SUBARU STI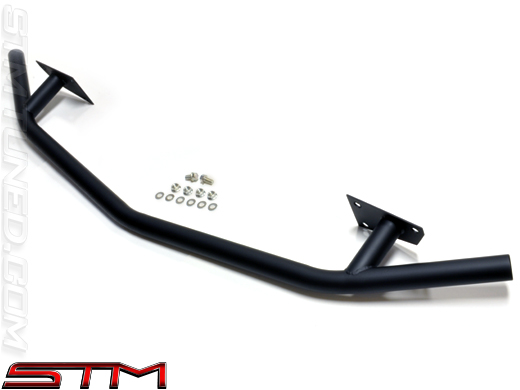 The STM Front Crash Bar is designed to fit the 2006-2007 Subaru STi front bumper. Made in-house of 1 5/8" chromoly steel, finished with satin black enamel with new mounting hardware included. Weighs only 6.95 pounds vs the stock bar at 26.85 pounds. The Front Crash Bar will remove almost 20 pounds!
- No Drilling Nesessary for Mounting
- Mounting Hardware Included
- 1 5/8" Welded Chromoly
- Weighs 6.95 pounds
- Save 19.9 pounds!
- Satin Black Finish
- 2006-2007 STi
- Made in the USA
Please note, the STM Crash Bar is a lightweight racing product and is by no means designed to withstand impact! It is lighter than stock and we know many cars run without the factory crash bar... and this is certainly better than nothing at all!
For off-road use only.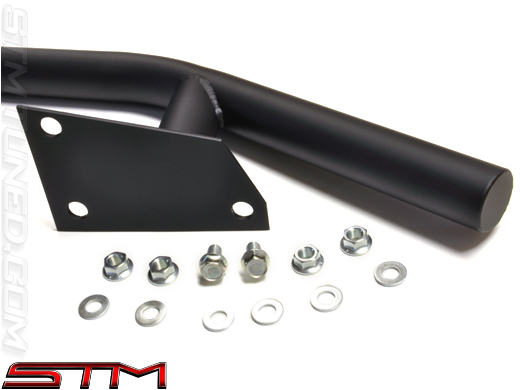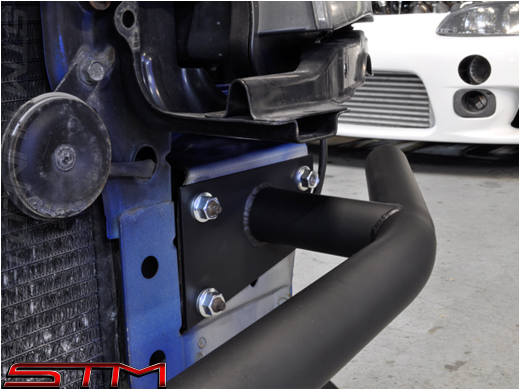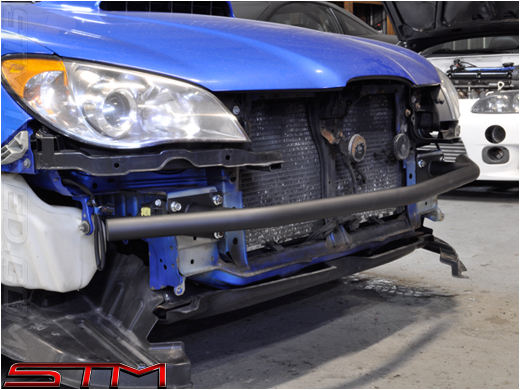 STM REAR CRASH BAR | 06-07 SUBARU STI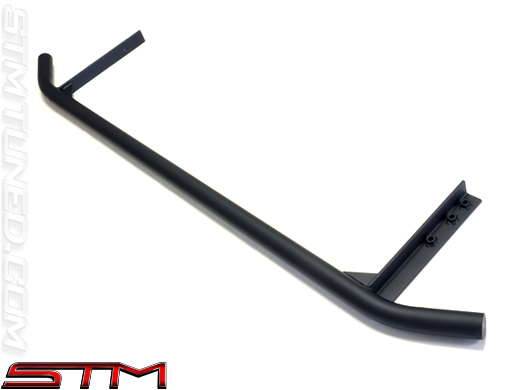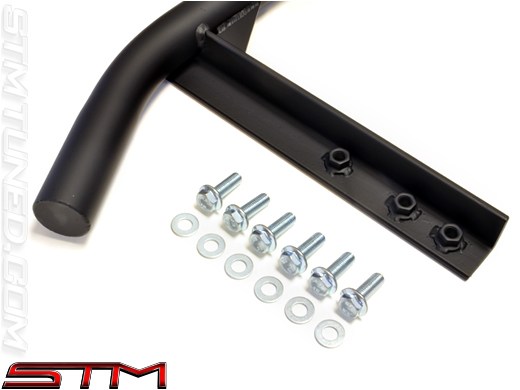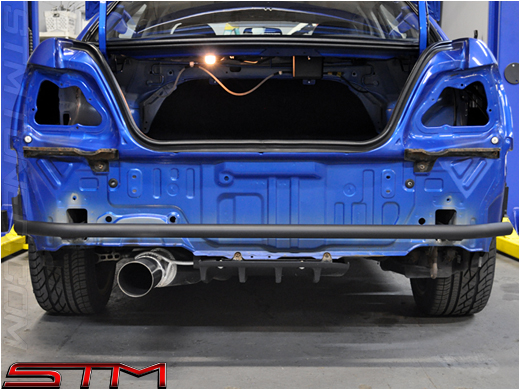 PM for special pricing!
If you guys would like us to make a crash bar for your particular year subaru send us a PM and we'll see what we can do.
- Ben @ STM