Hi guys,
Sold my 2011 Impreza Outback Sport and got a 2012 Impreza 2.0i Sport Premium.
Just wanted to give my review for those wondering about it.
Old Car: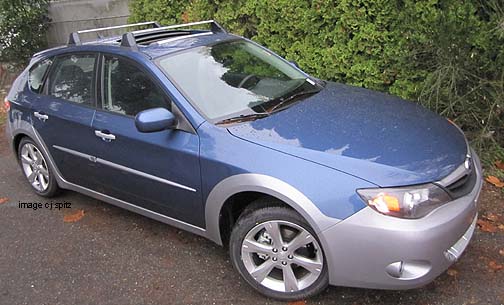 New Car: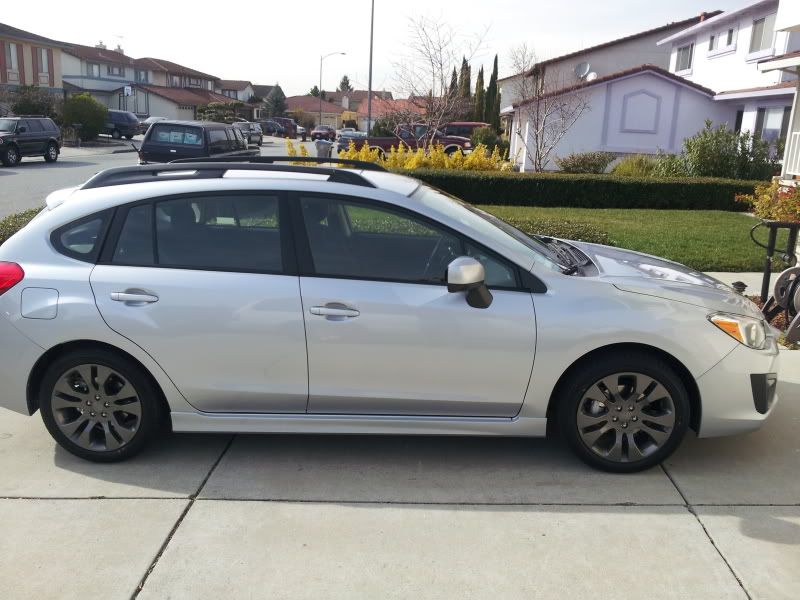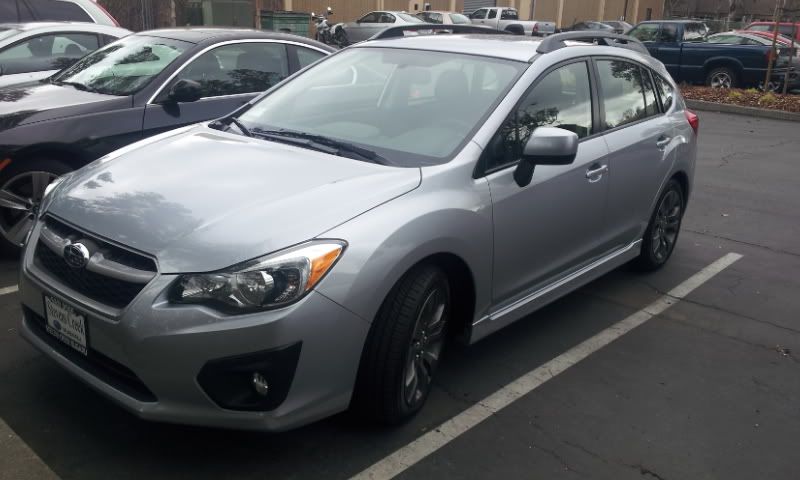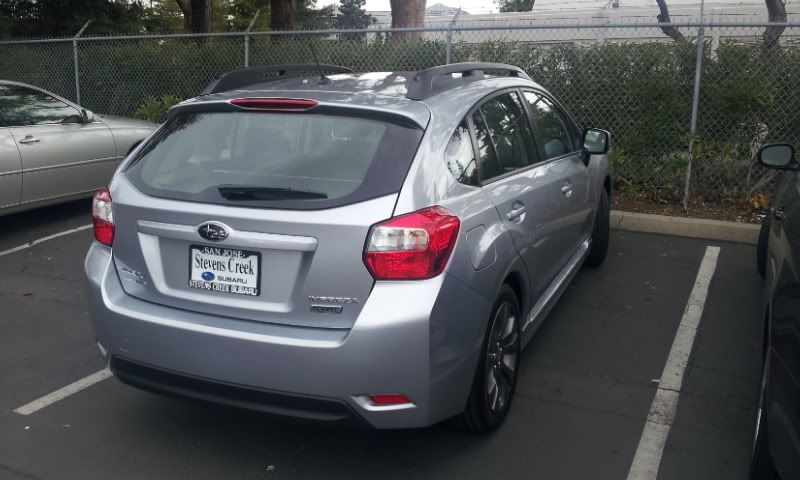 Interior: Absolutely amazing! Minus the leather, this is Audi quality (actually looks and feels VERY similar to 2004-2008 audi a4 quattro, which i cross shopped) Soft touch dash/doors/armrest is wonderful! New white faced gauges look sexy, no squeaks and rattles even in the cold, and the Sport cloth seats are very nice with white contrasting stitching. PADDLE SHIFTERS ARE FUN!
Exterior: Definitely more sporty that 2011. I like the new headlights better and the boxier shape. Looks more athletic. The new roof rack is useless however, they should have made stock cross bars instead like in 2011. The new gray 17" alloys look really nice.
Performance: 0-60 is a half second faster with CVT and smaller engine. Less low end grunt, but it makes up for it 45-60. New standard rear sway bar dramatically improves cornering. Acceleration is smoother since there are no more gear changes. Paddle shifters are fun.
MPG: So far i have driven 60 miles...
50% city/50% highway at 65 mph. Im averaging 30.9 mpg...not too shabby. Can consistently hit 40+ mpg on freeway cruising if I don't speed. City driving on hills, goes down to about 27 (Which is EPA estimate)
Pricing:
I'm in California bay area, so i leased it for $290 / month (incl. tax) for 36 months, zero down, 15,000 miles per year, 62% residual value, 0.00131 money factor (~3% apr) Lease based on negotiated price of $21,100. Was a 4 week wait to order it.
Hope you enjoyed this mini review.