First in an occasional series, whose intent will be to educate the MAIC about dyno tuning at our shop.
Today's subject is a mild-mannered '05 WRX STi. It's lightly modified, with a turbo-back exhaust, K&N Typhoon intake, a Cobb AccessPort, and an upgraded fuel pump. We started with the off-the-shelf Cobb Stage 2 map and worked from there.
The car made solid power just with the standard map. But the fueling was very rich in a lot of spots, and it wasn't making as much boost as it could handle. So over the next couple of hours we worked on that, smoothing the fuel curve and nudging the boost just a bit higher.
The end result: 305 awhp and 318 lb-ft of torque, which was 16 more hp and 24 lb-ft more than when we started.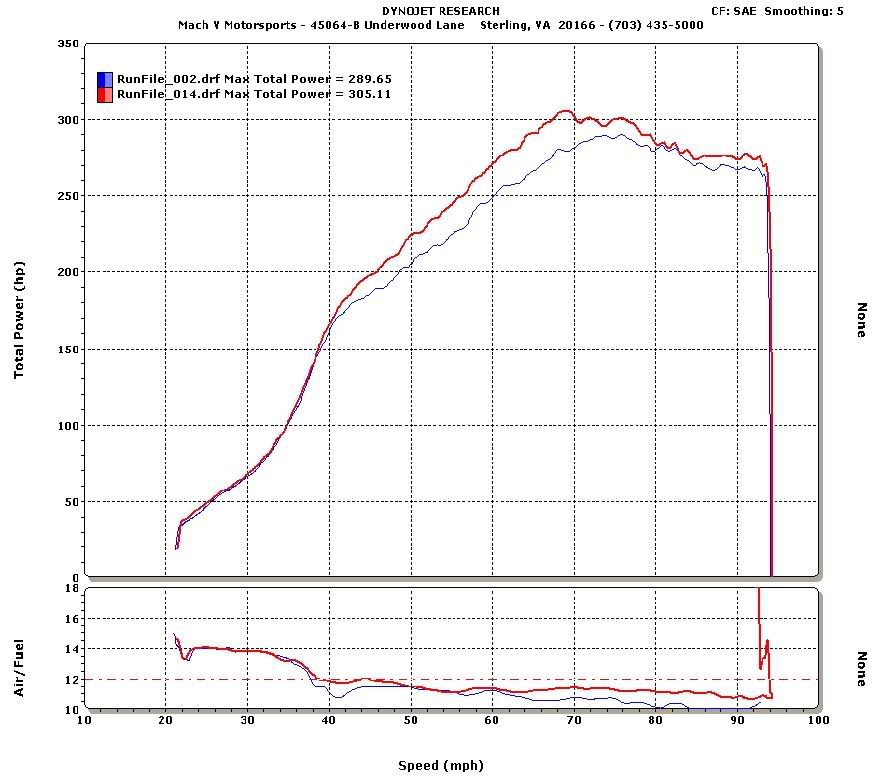 This next chart shows run 5 vs. the final run.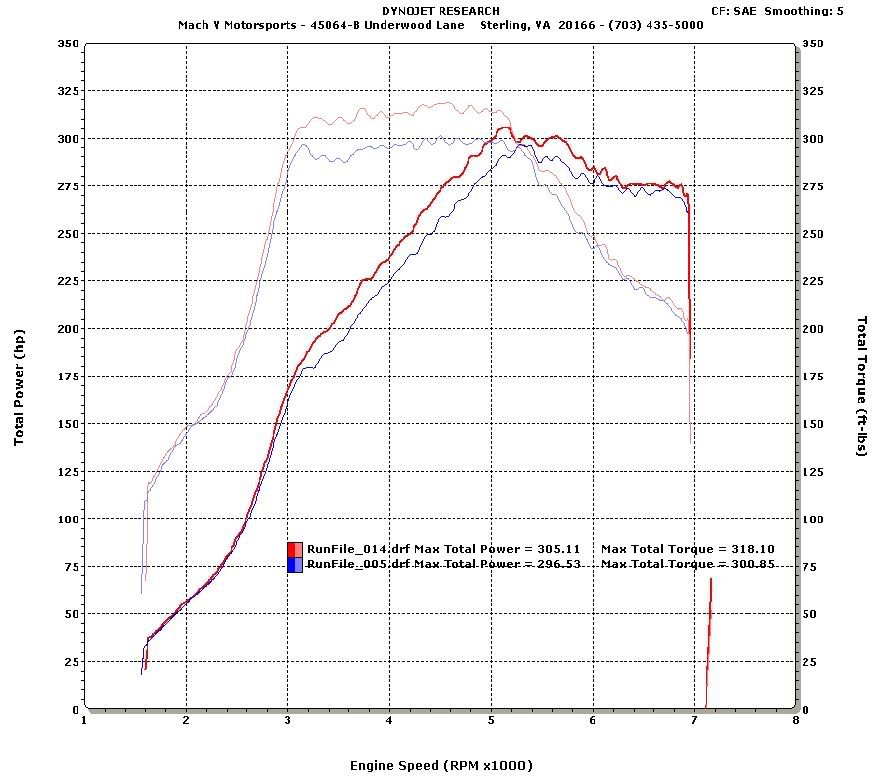 Not bad for a stock top-mounted intercooler, stock turbo, stock lots of other stuff. The customer asked if a front-mounted intercooler might be a good next step. I brought up that the fuel injectors are completely maxed out at this point, so any more power will require new injectors, and that new fuel injectors would give the headroom to handle more turbo boost. I'd probably hold out for a whole new turbo/intercooler/fuel injector install all at once.
A final data-logging road test confirmed the car seemed happy and ping-free, and made sure there were no part-throttle hiccups. It drove very nicely on the street.
If you would like the same service performed on your vehicle, contact me by PM, email, or phone. We tune most workdays; allow about a week's advance notice.
--Dan
Mach V
FastWRX.com