Event: dyno pull
Location: CBRD speedfactory
Ambient Temp: 55+-
Elevation: York, PA(not sure)
Weather: sunny and cool
Tires
: Stock BBS
Car: 2008 STi
Tuner: Chad Block
Dyno Info: Mustang
Peak HP at RPM: 298 whp @5500
Peak
Torque
at RPM: 338 wtq @3700 Both were smoothed at filter valve of 60
Baseline hp/tq for a stock on same dyno: 2008 STi 2.5L 213whp & 230 wtq
Target Boost: 21 psi
Target AFR: 11.8
Fuel
: 93 unleaded
Engine/Power Modifications: Perrin CAI, Perrin EBCS, APS 50/50, Tsudo TBE Quad tip(catless)
Driveline Modifications: Stock
Suspension
Modifications: BC coilovers, Front strut brace, WL rear controll arm bushing
Other Modifications: Lightened Lug nuts(red), Hawk Hp pads
I must say that this exhaust out flowed all my expections
. This $650 TBE flows and sounds great
.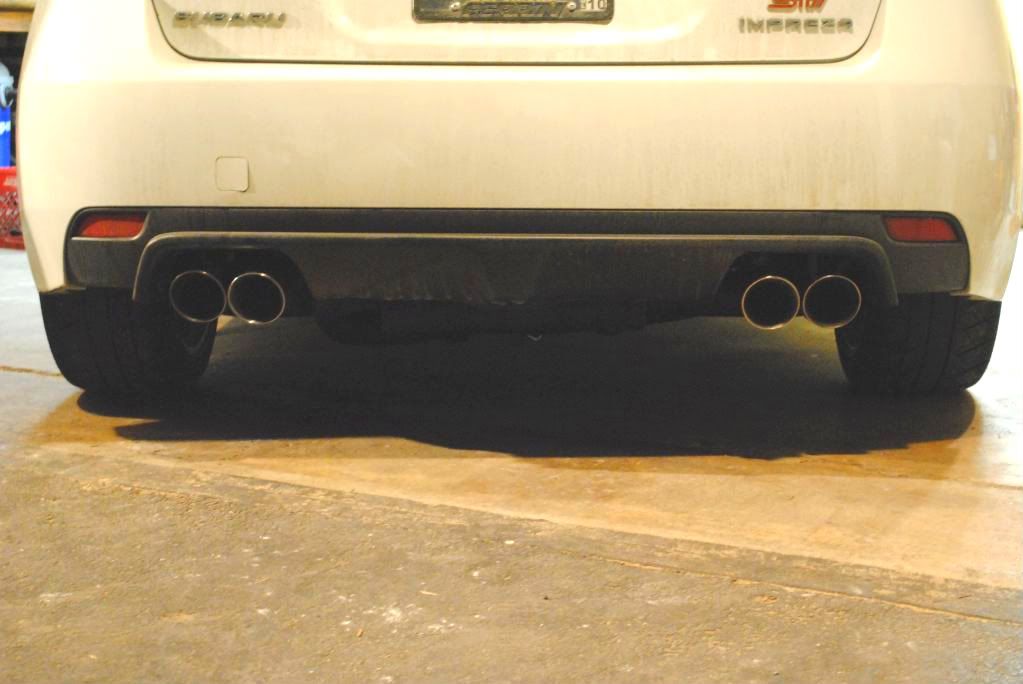 After going from stock(december), stage 1(jan.), stage 2(feb.), and now protuned with the CAI & Ebcs the car is so smooth, and just does not stop pulling
.
The on set of boost is quite violent and holds 14psi at redline.
I had the hta68 on my 04 running 21psi and the GR is much faster, 1/4 times will follow as soon I can get to the track
Here is the dyno sheet.........OTS stage 2 vs. Protune(cai/ebcs added) both the pulls on the graph are my car, they were about an hour apart, stock 08 sti puts down 217/230 on this dyno.
We dialed it in at 22 psi and it put down 311whp/353wtq but I choose to step it back.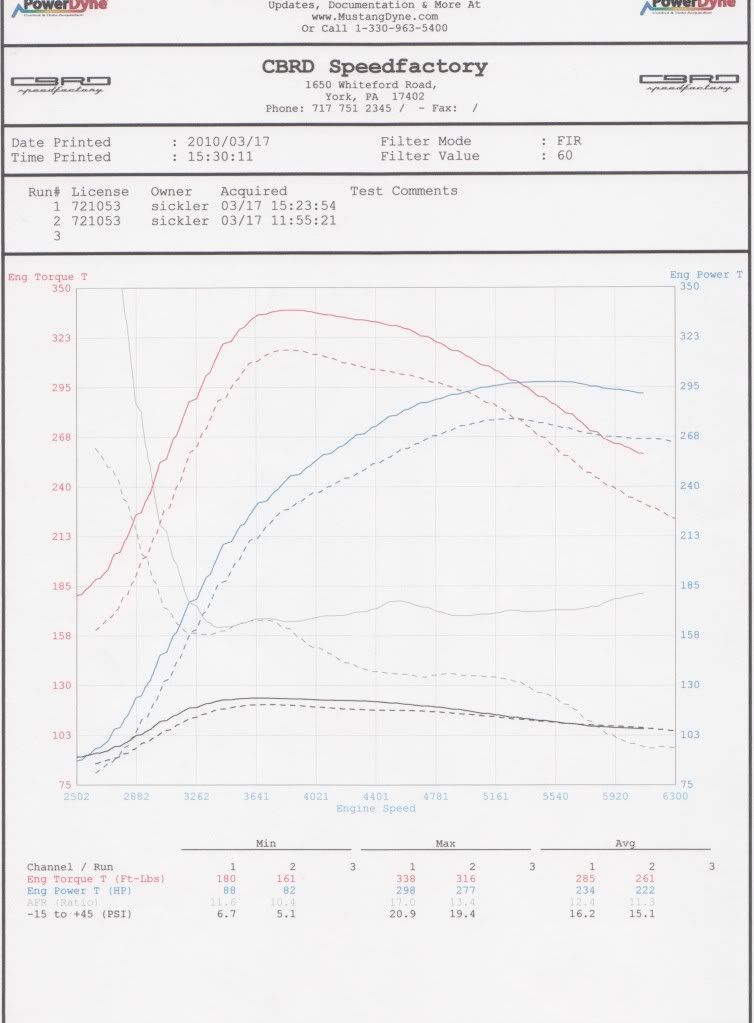 There may be Gt headers and uppipe on the way!!
Thanks for looking!!!!!!