Here's more info on the issue, forgot to add it to this thread.
https://forums.nasioc.com/forums/sho....php?t=2681876
Well I've run into a compatibility issue with my grimmspeed 007001 02-07 wrx downpipe and my 2011 wrx 5mt transmission. The downpipe lower tab is nowhere close enough to reach the bracket that is supposed to be hanging from the the tailshaft housing. AND the bracket I bought for wrx to at least 2010 doesn't fit the transmission. ?????????? I have part number 44021aa120 and in the compatibility chart it fits wrx from 2010 down, did the 5mt change in 2011? There is another hanger bracket part number 44021FE030 that attaches to the right side of the tailshaft housing where there are two bolt holes then it drops down to the downpipe. I just ordered it, its for the newer wrx and wrx sti and na models. HOPEFULLY the tab on the 02-07 downpipe is in the same place, Grimmspeed told me the 08+ downpipe was longer but hopefully the tab didn't move. (crosses fingers)
The area the little hanger bracket is supposed to bolt to is:
-way too far back
-mounting bolts on tailshaft bracket won't let hanger bracket install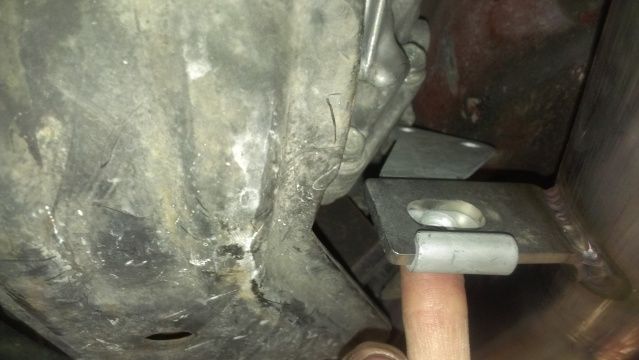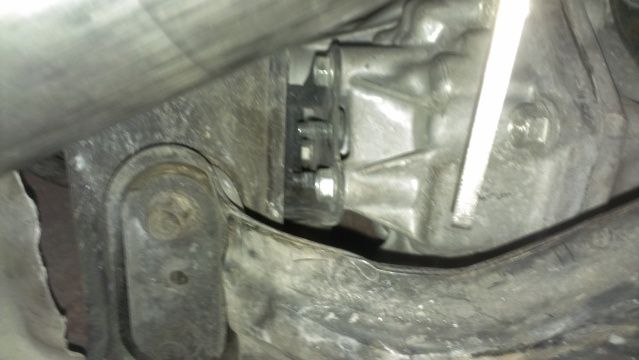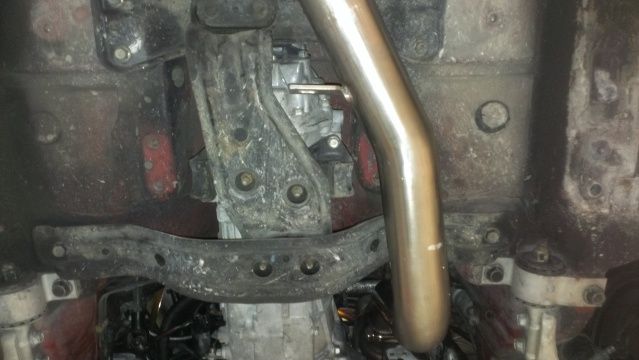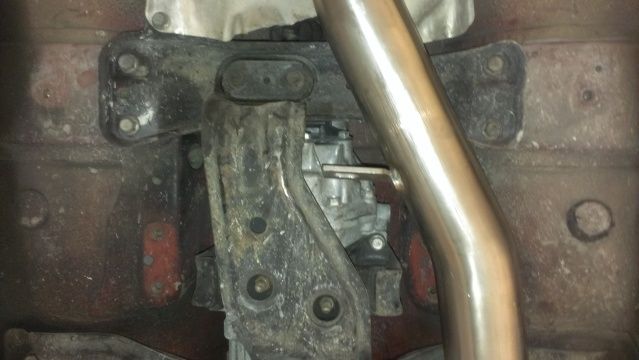 Is there a different hanger for the 2011+? I thought 2008-11 were the same design?