Quote:
Originally Posted by
dwf137
There is a LARGE contrast between the most recent STI concept and the last one (granted wrx not sti, but similar idea), and this contrast lends me to believe that Subaru will be following Honda here.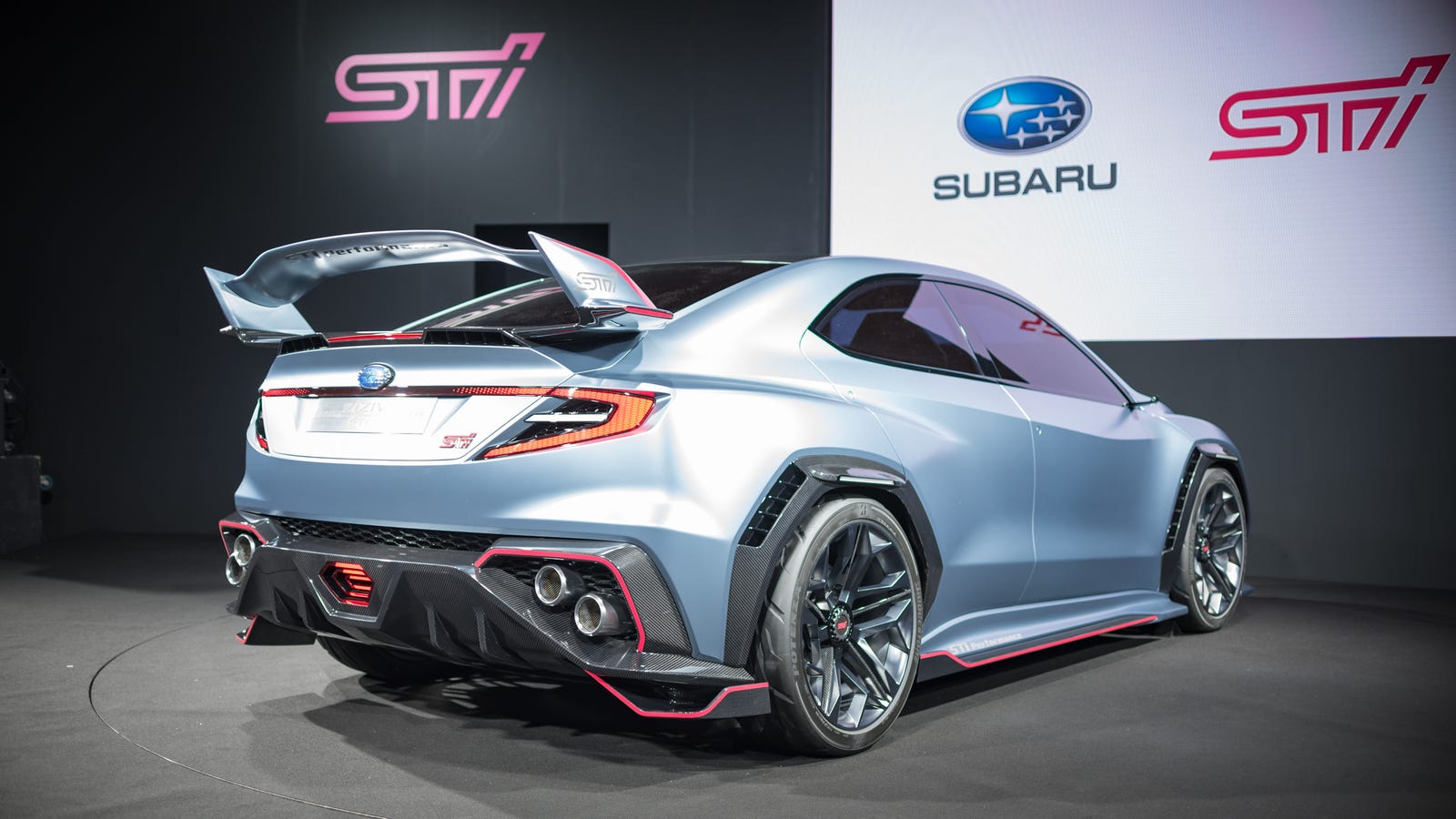 well, one was a wrx concept, and this one is the sti concept, which I expect to be more frilly.
one thing is accurate, the previous exhausts were even bigger! wow, I wasn't kidding when I called those things grapefruit shooters!
Quote:
Originally Posted by
dwf137
Well, I'll agree that the sti motor will likely be based on the FA, but it's not going to be copy/paste from the ascent. I'd look more towards the motor that's in the BTCC competing (and dominating) Levorg, than what goes into an SUV.

And thanks for not making me feel as old as I thought... although the car trends that showed up in the 2001 movie started in the 90's...
Glad to help.
Quote:
Originally Posted by
thermobox
Isn't this the Tourer thread? Isn't there already a Viziv Performance STi thread? Thought this one was for the next Levorg world market car.
man... what had happened was, someone made the audacious claim that people that own performance cars don't own dogs, and then someone started talking about german shepherds, and it went downhill real quick from there. now we have a locked thread.
Anyway...