Ok boys and girls, I can't promise I will go through with this mod, but I will take you as far as I can get
The goal is to convert from PS to EPAS, by retrofitting Toyota Corolla 120 EPAS unit. This unit is basically power assisted steering column.
Its a bit updated, but its cheap, plenty of them available, and what's most important it doesn't the EPAS ECU is not running on CAN, all newer units do which would lead to some electrical challenges later down the road.
The ECU enables power assist with ignition on, and uses VSS signal to modulate steering effort - full assist on low speed (like parking), and less assist during driving.
For this mod to work, EPAS ECU and special Toyota relay are needed, so I sourced all of those for ~ $100
I didn't make a pic of the unit before I started tearing it apart, but it looks like this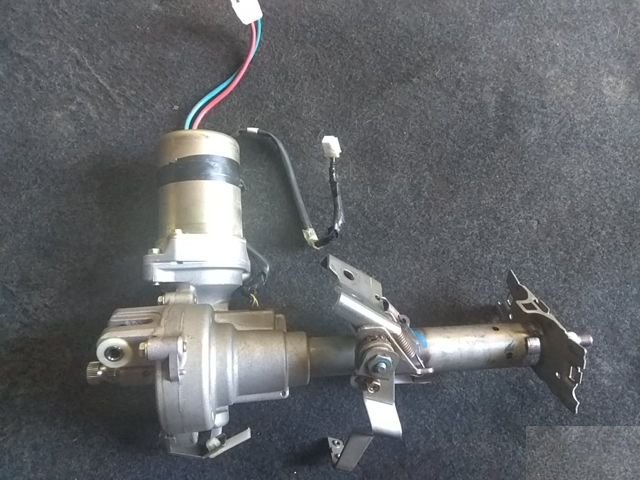 The idea is to integrate it into the OEM steering column, create proper brackets and EPAS motor orientation so its not in a way of anything
As is, it would not fit because the brackets are in wrong place, the shaft on the steering wheel side is short, and the splines won't work with Subaru steering wheels.
So I knew I had to try to disassemble it to a level where I could get creative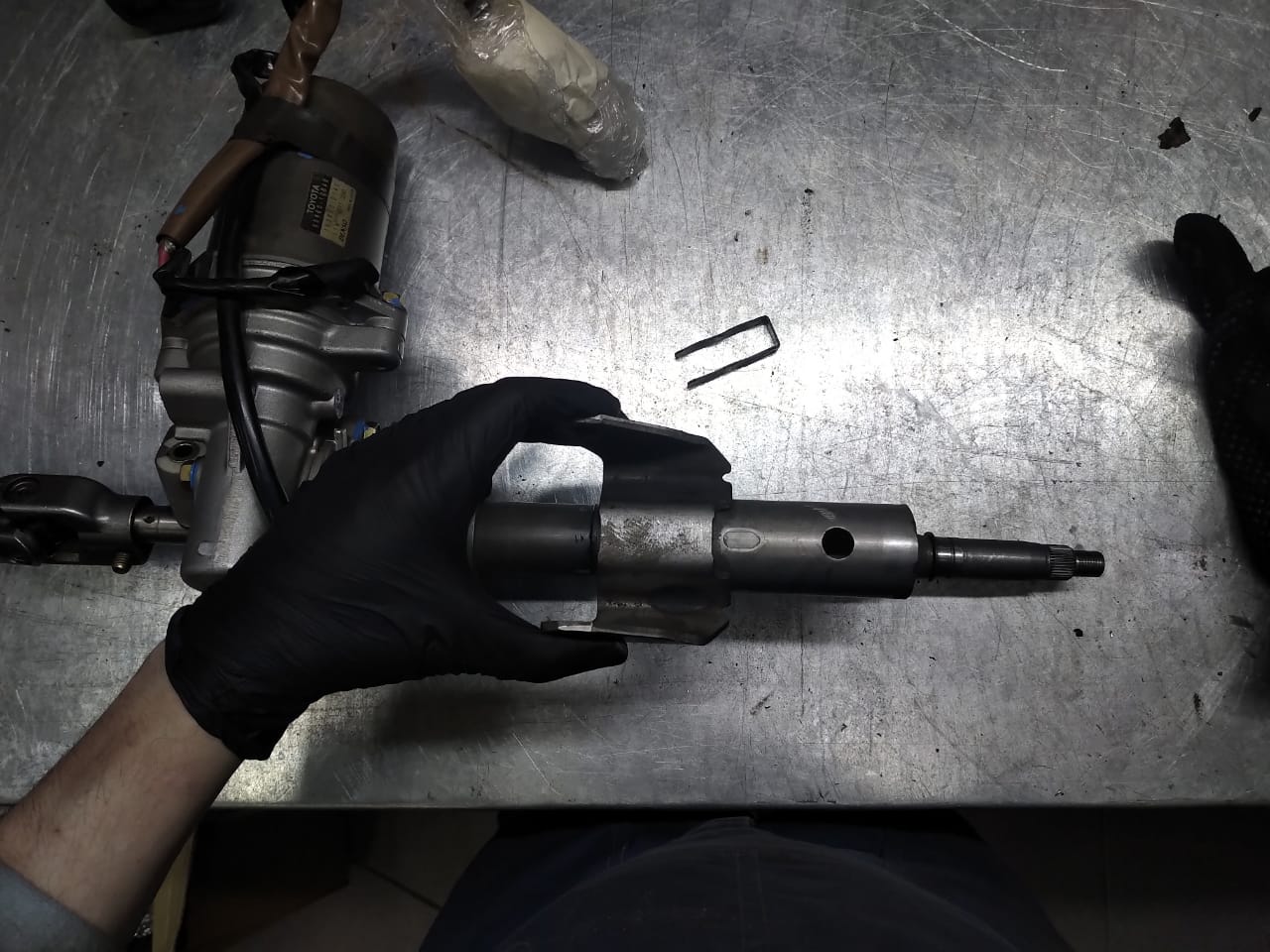 I cut of the front portion of the tube, and starting shortening the outer tube more and more until I got here: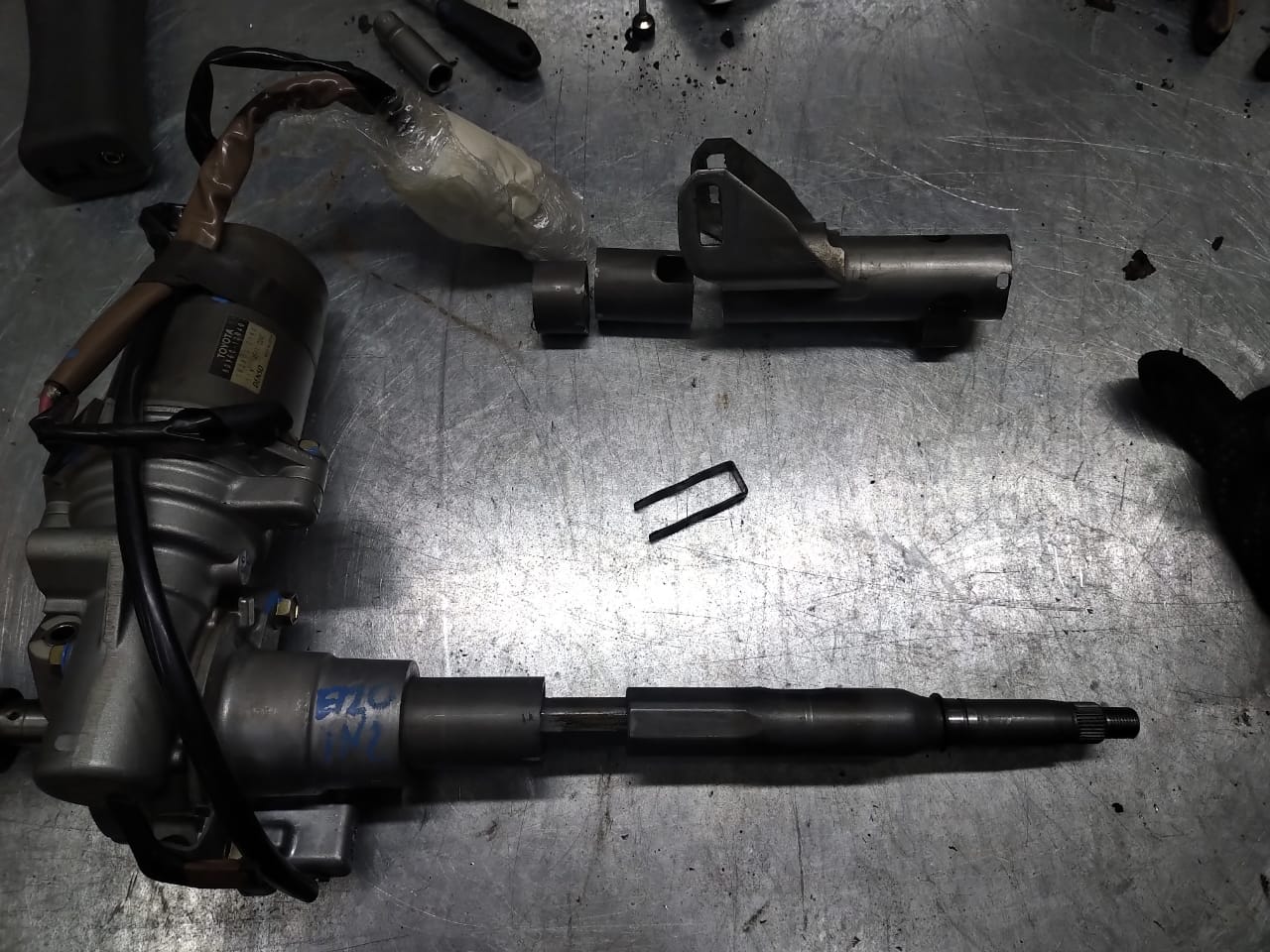 The shaft consists of different pieces that slide on together, which is perfect - I am going to try to create adapters so that in case the EPAS dies, I can just replace it with another one and reuse all adapters, so this gave me hope.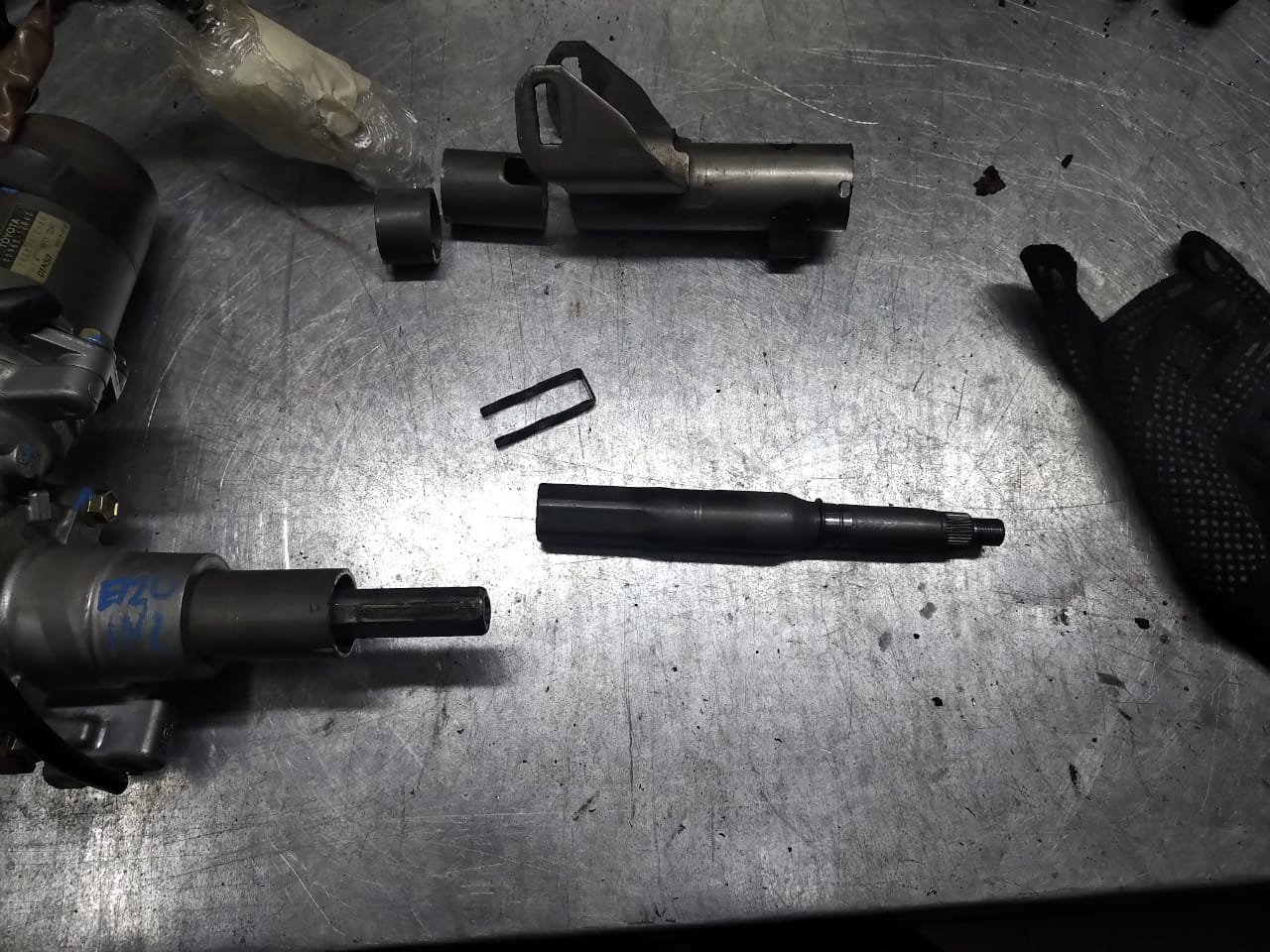 Notice the U-shaped part, it slides on the shaft for a tight connection between the pieces, that's it! Its not welded or bolted, just like that
The pieces itself has a heptagon shape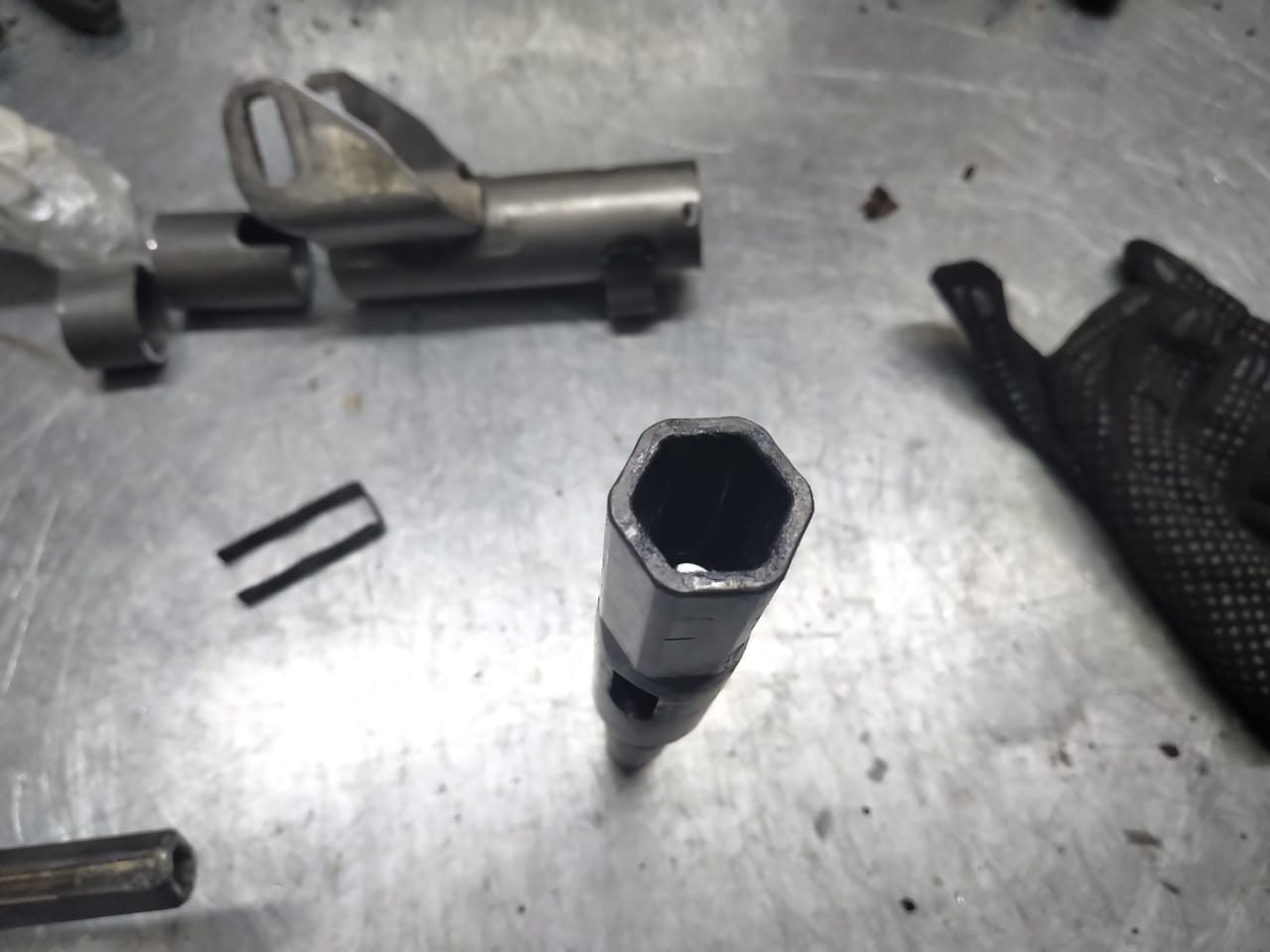 I bought a used GC column for the sake of this experiment, here it is next to the EPAS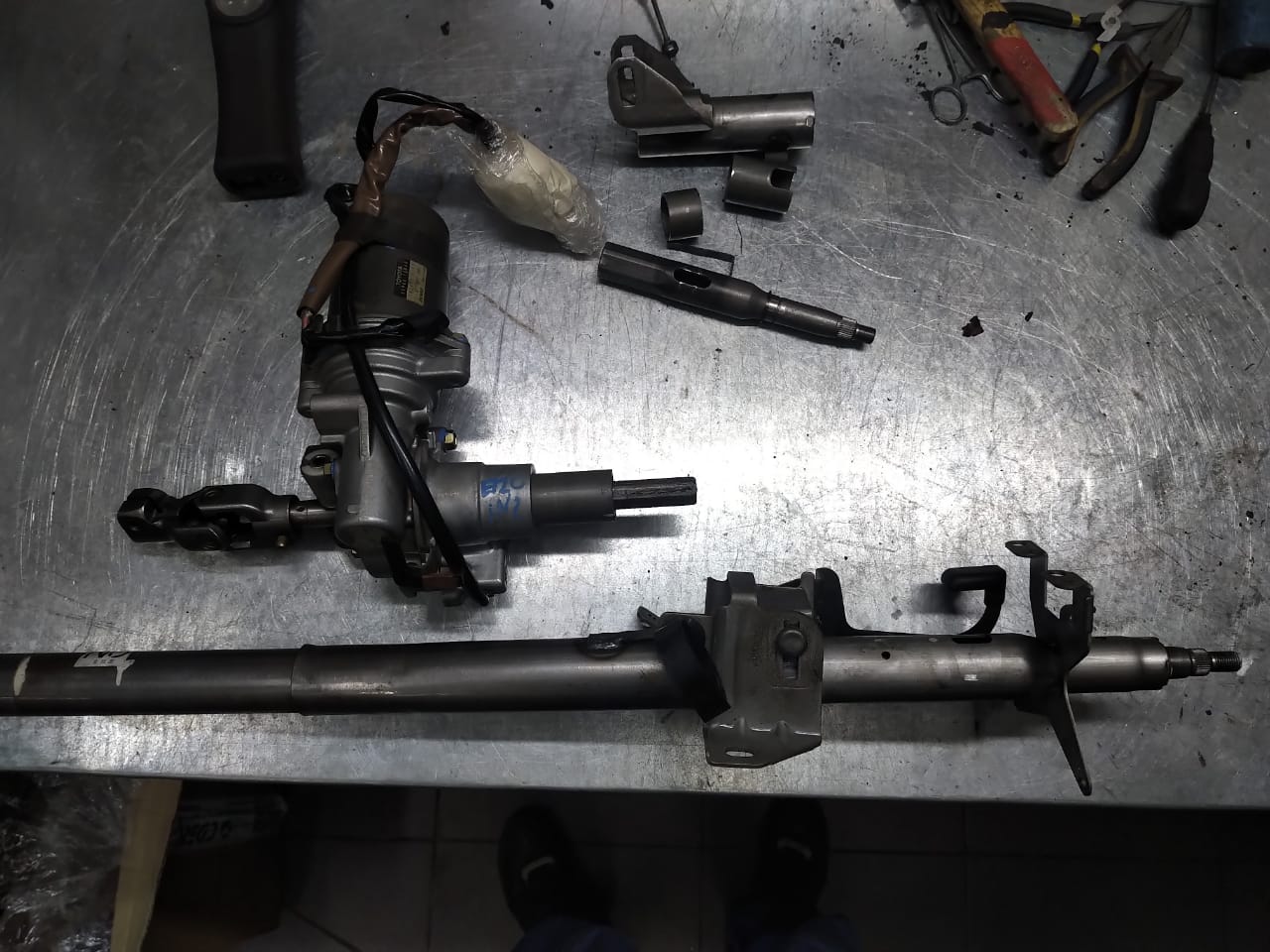 Next, I had to take the GC column apart, pulled the C-pin out, used rubber mallet to get the shaft to slide out, easy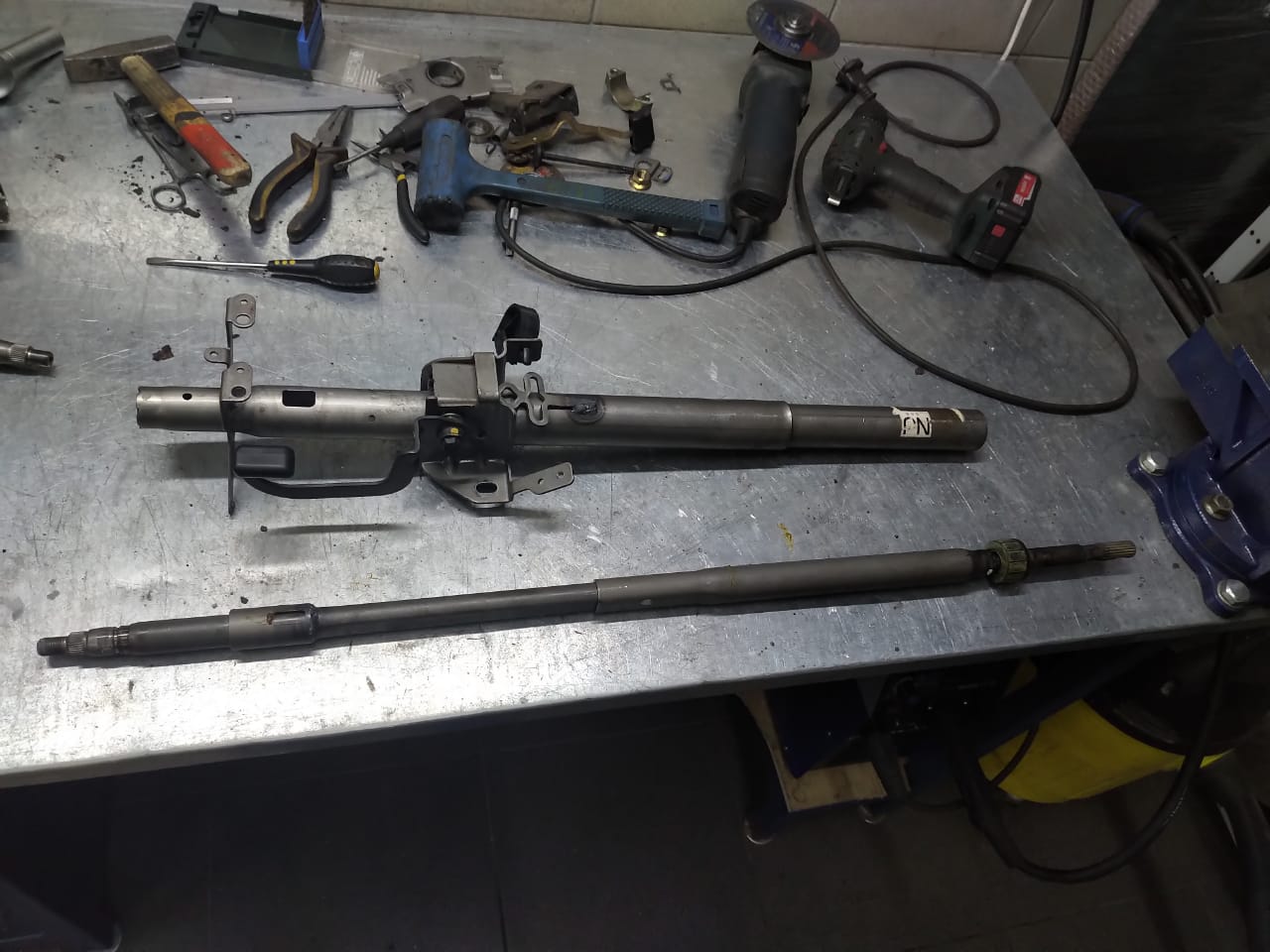 I was expecting something more solid from a factory part to be honest... but hey, it works and I've never seen them fail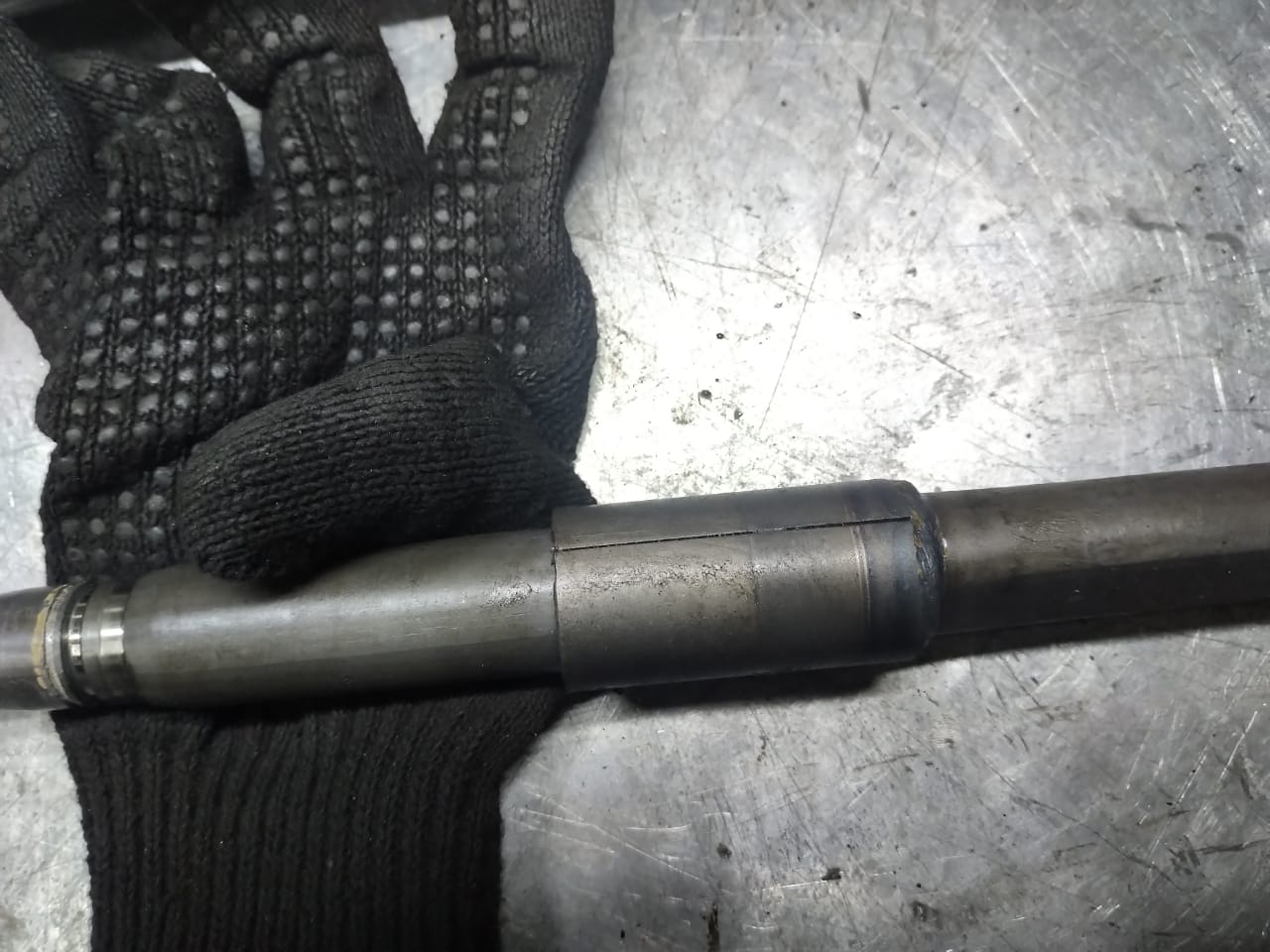 Here it is from the other side, notice the hole - its for the key lock (which I intend to keep)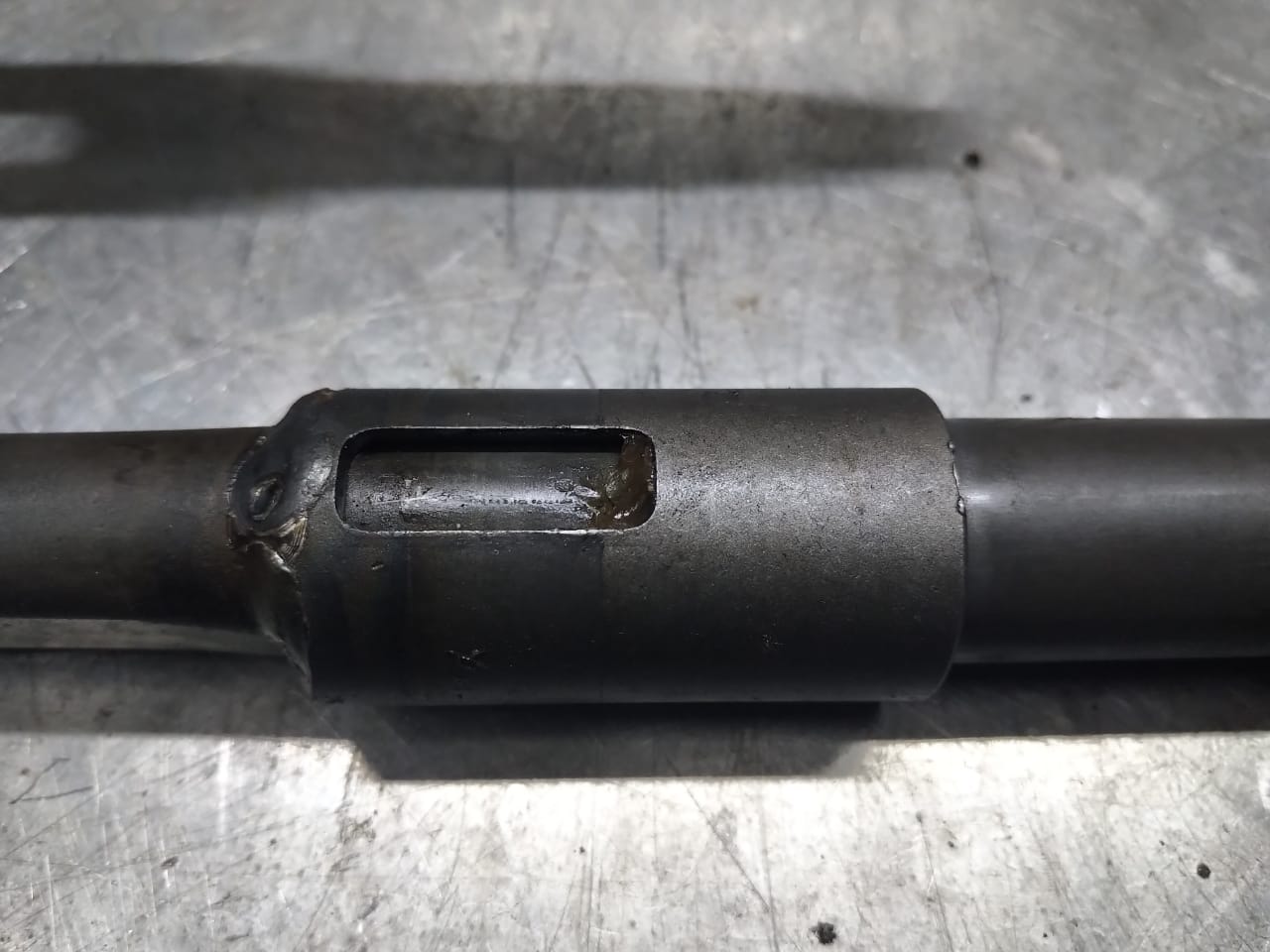 rear portion that sticks out in the engine bay
and I am out of allowed 10 images... moving to next post