ok, I took apart filler neck with out removing it from the car and here is what I gathered.
Filler neck is in good condition, very minimal rust on brackets for hardware that secure filler neck cover. There was not any rust that I could see anywhere on the actual filler neck it almost looks like it's made out of aluminum but I'm not sure.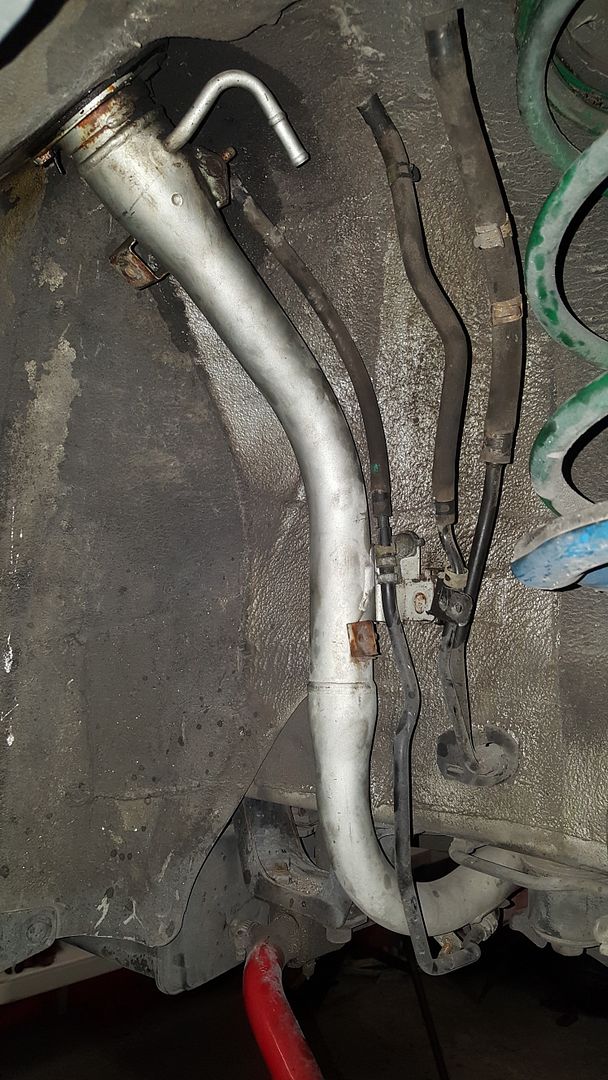 next I removed all rubber lines from filler neck and they where pristine on the inside no residue or restrictions in any of the lines.
I then moved on to the filler neck valve, it looked clean I pressed and depressed plunger on valve and felt no restriction or stick. I also blew in one port and had no restriction at all when blowing through either port I pressed in plunger while blowing through ports and it would seal ports in both directions. I then put a mirror to top of filler neck to inspect for any obstructions at the port on the filler neck where the valve mounts and that was also clean and unrestricted.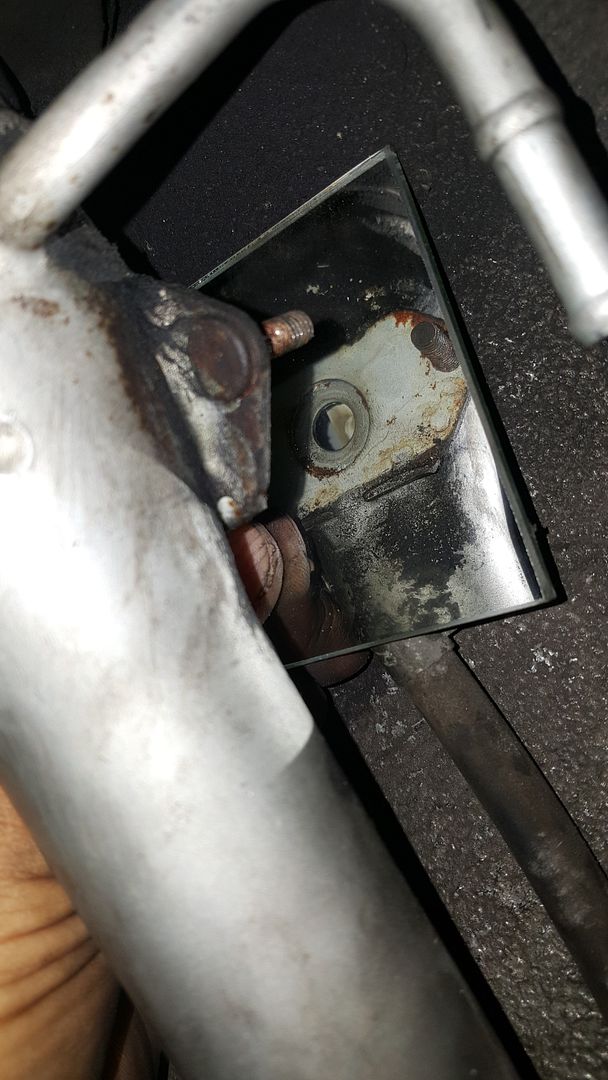 I continued to follow lines from this point and the next thing was the charcoal/carbon canister. I feel that this may be the issue but I don't have new canister to compare to. When I removed the canister I notice that it did not make any noise at all, in my mind I imagined a plastic canister filled with charcoal pellets that would make some sort of noise if the canister where to be shook but again I'm not sure if this is normal. The canister has a total of 3 ports, on the OEM canister the ports are labeled as "Fuel Tank", "Purge" and "Drain" with the Fuel tank and Purge ports on one half of the canister and Drain port on the other. I then proceeded to blow through the ports and noticed that when blowing through the Fuel tank ports air would come out of the Purge port and vice versa but when I blew through drain port there was no air flow. I then blew through Purge port and sealed the fuel tank port leaving the Drain port open and again no air flow. Should the Drain side of the canister be sealed or have no air flow? I also noticed mold spores in the drain port which makes me think that the Drain side may be clogged.