Hello NASIOC!
I would like to introduce the Subaru community to SIRHC Labs, a new electronic boost controller manufacturer based out of Colorado. We have recently released our first boost controller called the Cortex EBC that I think the members of this site will enjoy.
CORTEX EBC PRODUCT OVERVIEW
The SIRHC Labs Cortex EBC is a high performance electronic boost controller that provides gear, RPM, and throttle based boost control capabilities.
Features:
Gear Based Boost Control
Engine Speed (RPM) Based Boost Control
Throttle Position Based Boost Control
PID Boost Control Algorithm
Three Levels Of Boost Control Resolution
Advanced Overboost Protection
Multiple Boost Control Settings (6)
36.0 PSI Maximum Boost
Fast Acting 3-Port Boost Control Solenoid
Two Programmable Outputs With Progressive Capabilities
Software Based Configuration And Data Logging
Requirements:
Pulsed Engine Speed (RPM) Signal
Pulsed Vehicle Speed Signal
Throttle Position Signal
Laptop with at least one USB Port and a Windows OS (Vista, 7, 8.1).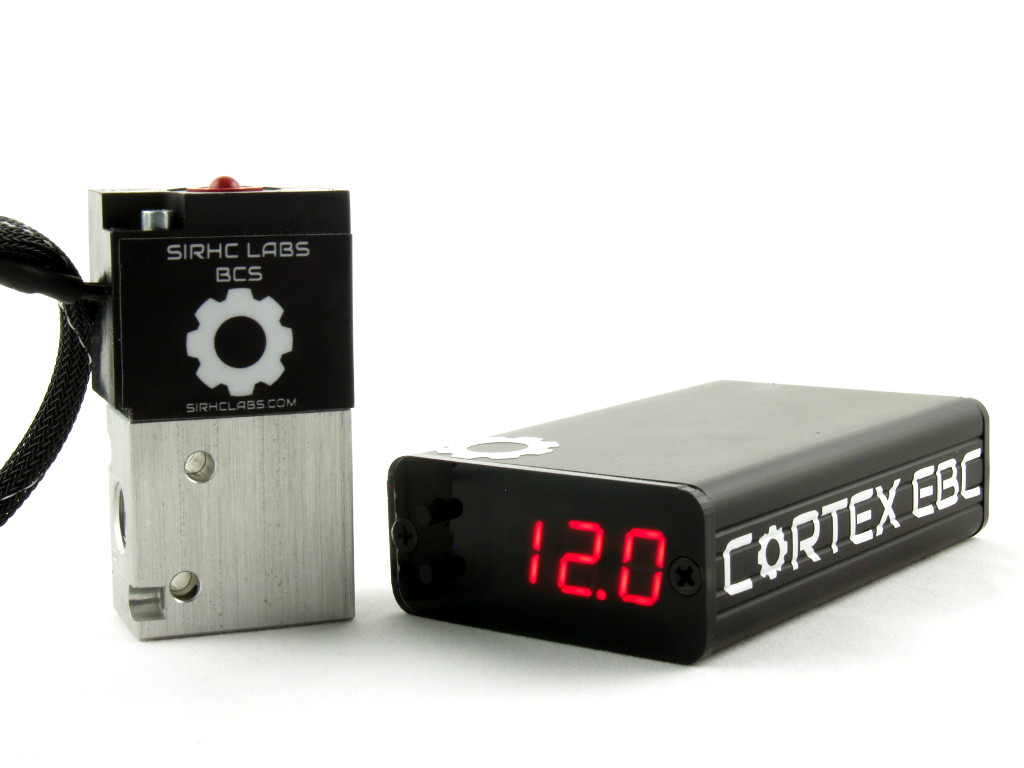 CORTEX NEXUS CONFIGURATION AND DATA LOGGING SOFTWARE
The Cortex Nexus software runs on any Windows based computer and provides an elegant and user-friendly interface for configuring the various settings utilized by the Cortex EBC. In addition, the Cortex Nexus software includes a data logging package that enables you to capture and review vehicle/control data from your Cortex EBC device in real time. A built in Road Dyno Power Calculator algorithm even estimates horsepower/torque from vehicle sensor data, allowing you to see how your boost control settings affect your vehicle's performance!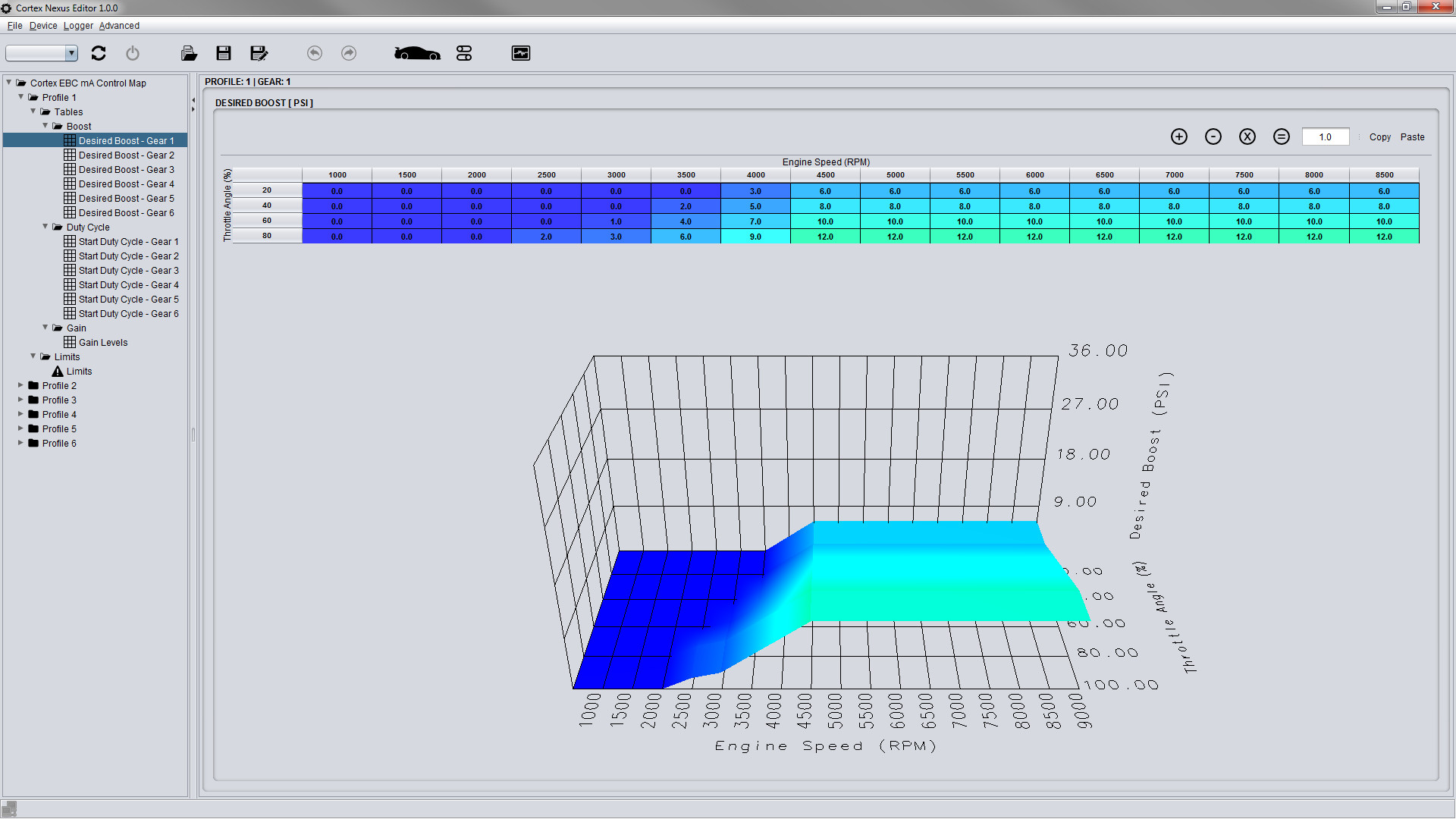 Cortex Nexus Control Map Settings Screen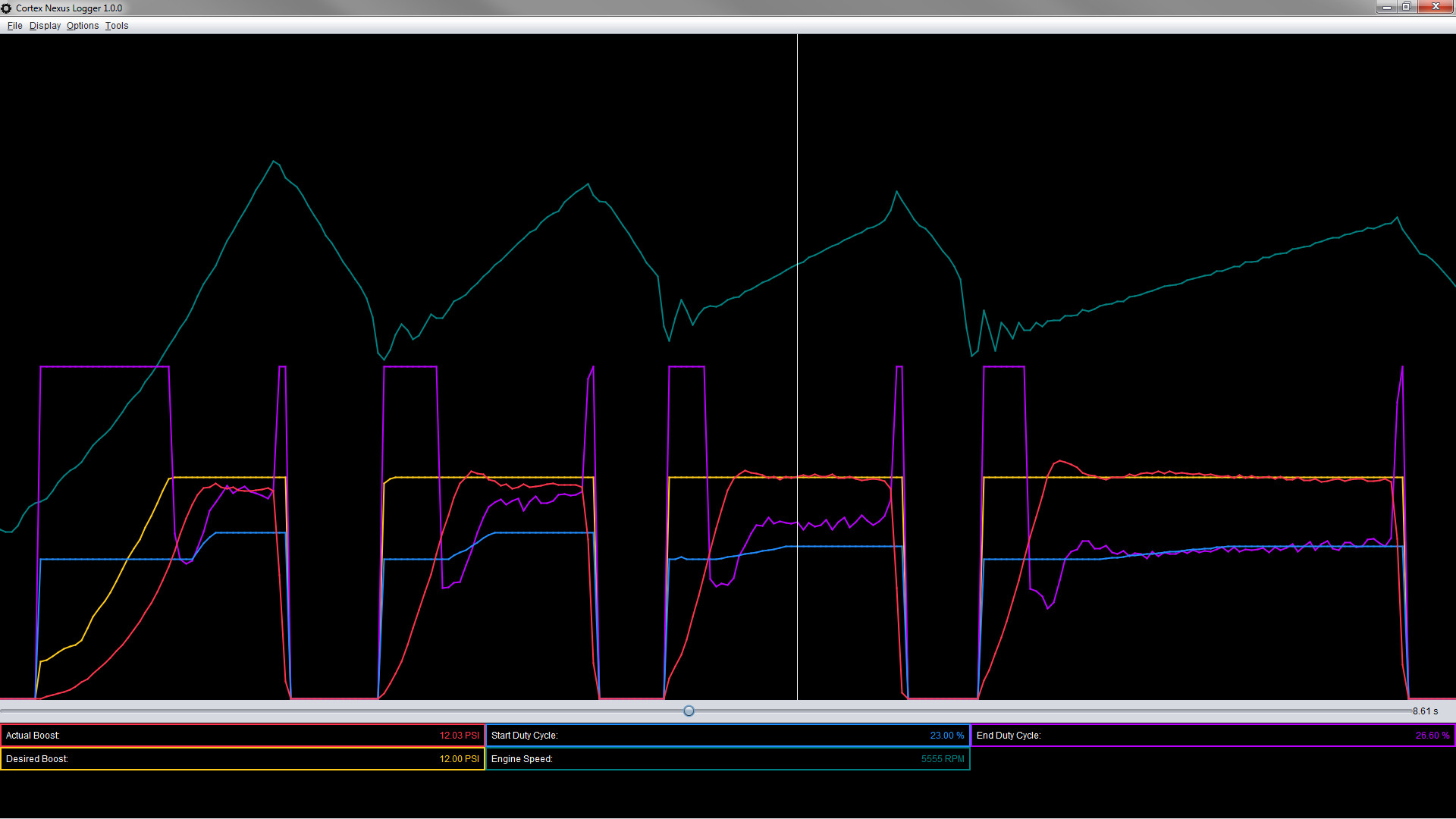 Cortex Nexus Data Logger Screen
To celebrate the official launch of SIRHC Labs, the Cortex EBC is currently on sale for only $325.00!
For more information on the Cortex EBC and its capabilities, please check out the SIRHC Labs website:
https://sirhclabs.com