Quote:
Quote:
Millions of electric cars are to hit the market next year as every self-respecting carmaker submits its lineup of plug-in vehicles for the environmentally conscious. Sales forecasts for these electric gems vary but tend to be generally optimistic, so carmakersí hopes run high.

There is just one small problem with this perfect picture: range anxiety.

Very much like storage for renewable energy, range in electric vehicles has become the top priority and with it, charging times. In fact, it is quite possible that charging times will overtake range in terms of importance soon. If you can charge your EV in five minutes, it becomes less of a worry whether its range is 200 or 250 miles, all driven in the city.

No wonder then that the charging systems field is currently bustling with activity, producing game-changing inventions in electric vehicle charging such as wireless charging, superfast chargers, and advancing vehicle-to-grid technology, which has the added benefit of moving electricity both ways. Here are our top 3 innovations for EV charging:

#1 Wireless charging

This is one of the more fascinating concepts in what Car Magazineís Curtis Moldrich (see article below) has called an arms race for carmakers. Similar to wireless phone charging, wireless charging can work for cars in parking lots or even on highways.

Here, speed of charging is not of the essence. According to Qualcomm, which has developed tech dubbed Halo, wireless charging can change the picture entirely. Why sit at a charger for even five minutes if you can drive on a highway that charges your car as you drive? Who even needs a charger if your car can charge just sitting in the parking lot with a dish-sized pad underneath to receive the juice?

Wireless charging for EVs works on the same principle as wireless charging for smartphones: magnetic induction. It involves two padsóone on the car and one on the floor of the garage or parking lotóthat need to be aligned so charging will begin. It can be done at speeds of 3.3 kW, 6.6 kW, or 20 kW. Now, this may not be particularly fast, but speed is not the point. Convenience is. You leave the car in the garage and it charges overnight with no need to monitor the process.

Wireless charging sounds pretty cool, but it will be a while until it becomes standard practice thanks to competing technology and the race for faster and faster charging times.

#2 The 3-Minute Charge

So far the fastest in this field seems to be the three-minute charging tech developed by Porsche and BMW. This is the time their charger takes to supply an EV with enough juice for 62 miles. It works with a capacity of 450 kW, which is three times the capacity of Teslaís Supercharger, but there is one small problem. Current EVs cannot take this kind of power, so the tech was tested on specially developed vehicles. These recharged to 80 percent in 15 minutes.

One would think itís a little inconvenient to have chargers that cannot work with the EVs that need recharging, but once the charging tech is there, future EVs will be developed in such a way as to be able to take the power of the charger. Affordability, of course, is a whole other topic.

#3 Vehicle-to-Grid Tech

While we wait for EVs capable of taking a charge at 450 kW, other companies are working on vehicle-to-grid technology. Imagine millions of EVs that charge from the grid when there is excess output and release back unused juice to the grid at peak hours. Also, many believe that car batteries can be used as household battery packs, collecting and storing power from renewable installations.

The road ahead is long and winding, but a growing number of businesses are taking it. The key seems to be managed charging, or smart charging. This prevents an overload on the grid in case too many people are charging their EVs at the same time, which tends to happen during peak electricity demand periods. Smart charging systems simply stop charging vehicles when peak demand is reached to avoid the overload. But thatís grid-to-vehicle. What about the other way around?

One company has developed what it calls the first bidirectional charger for the home. Wallboxís Quasar, according to the company, can feed energy from an electric car to the home or to the grid. It can also work as a charger for the car. The idea certainly makes sense, reducing energy waste considerably and alleviating the load on the grid once there are enough EVs to use it.

Speaking of grid load, there are companies focusing on load distribution in EV chargers specifically. After all, fast is good, but fast and reliable is better. Just a few days ago, an EV charger exploded in New Zealand and while the initial investigation found the charger was faulty, load is a force to be reckoned with.

SolarEdge is one of the companies aiming to make EV charging more reliable through managing the load on the system and allowing for multiple chargers to work on a single circuit without overloading it. The best part of SolarEdgeís systems is that they are flexible. ďWe will do a round-robin type of charging scheme, or divide the power between all cars or first-come, first-serve or different types of solutions so you wonít over-consume, but you will still deliver power to all cars,Ē founder Lior Handelsman told Clean Technica.

The EV industry is moving ahead in leaps and bounds, it seems. In fact, it is moving so fast it may need to take a breather. While range anxiety is a real problem and fast charging times are the solution, safety concerns should not be underestimated, either, especially now that many EV sales forecasts suggest that some carmakers are way ahead of themselves with their EV plans.

"The industry is cutting corners in the race to get energy density, faster charging and longer cycle life," an analyst from IDTechEx said at a recent industry event. "The fires will continue," Peter Harrop said ominously.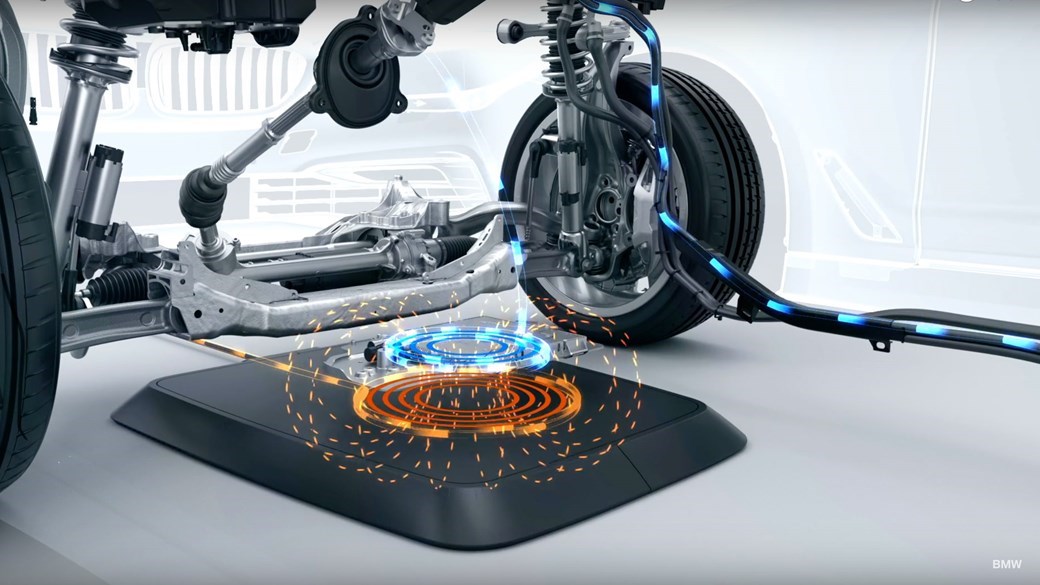 What is wireless electric car charging? EV tech explainedWhat is wireless electric car charging? EV tech explained

► Charging EVs without wires
► EV charging will become 'splash-and-dash' behaviour
► Coming to spec sheets in around two years

EV range, and more specifically battery size, has developed into an arms race for car makers, with new electric cars coming in thick and fast with updated powertrains. Fast-charging is very much on the horizon Ė just look at the Porsche Taycan, for example Ė but right now, the longer your range, the better. But the real solution to range anxiety could have nothing to do with range at all; it could be solved by wireless charging.

Yes, it's a sideways step in terms of thinking, but a step forward in terms of ease of use. While we waitsfor incremental cell improvements and the possibility of solid state tech, Qualcomm believes wireless charging Ė similar to that in modern smartphones Ė is the magic bullet for range worries.

It's not fast by any means, but that's not the point. Rather than topping up quickly and less frequently, Qualcomm has bed EV charging behaviour will become a constant splash-and-dash process, with wireless charging being the ideal way to do it.

From garage floors thatíll charge your EV without you lifting a finger, to motorways that can power your car and propel it at the same time, wireless charging opens up a whole new approach to power management. And it might actually work.

What is wireless car charging and how does it work?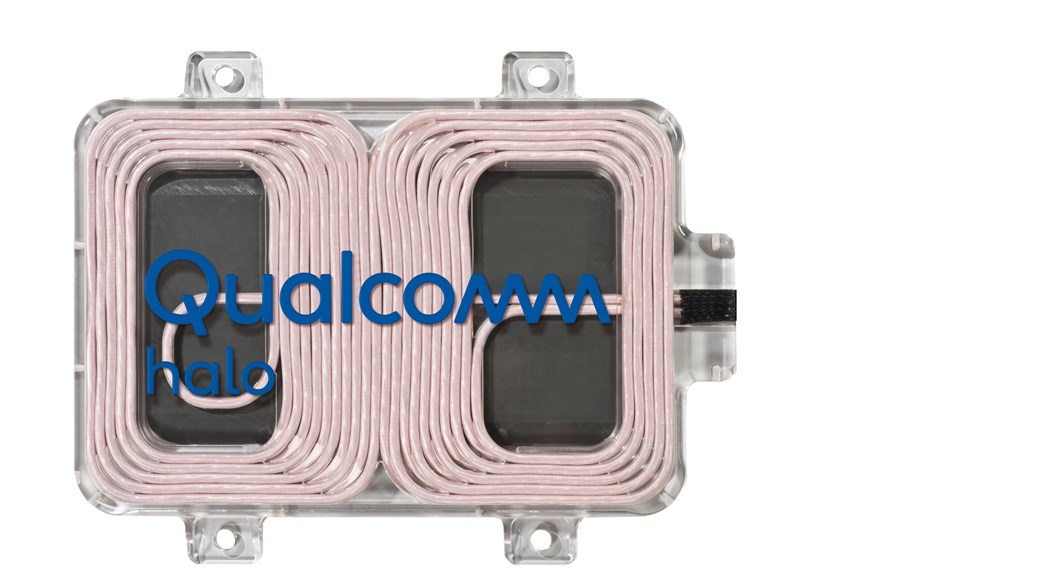 If youíve bought a high-end smartphone in the past few months, youíll probably be familiar with wireless charging. Just like it sounds, itís a simple way of putting charge into your phone without the need for cables Ė and Qualcommís Halo technology is essentially a scaled-up version.

It relies on resonant magnetic induction to transfer energy between a pad on the ground, and another under the floor of a compatible EV. The charging pad is around a metre square, while the carís receiving pad is enclosed in a smaller, dinner dish-sized device under the car. Once the two are aligned, charging can take place at 3.3kW, 6.6kW or 20kW speeds.

Does it actually work? We tested it to find out

Two versions of Qualcommís Halo tech are currently fitted to the Formula E Safety Car and Medical car: a constantly developed one on the former, and an early beta version on the latter, just to test the effect of wear and tear.

At the ePrix in Paris, CAR magazine was shown just how Qualcommís wireless charging system works, and itís actually pretty simple for the user; a smartphone app complete with intuitive graphics made it easy to align both pads.

Itís worth mentioning here that while we may see the technology in other cars, itíll probably be contained in OEM apps or infotainment systems wearing the brand of the manufacturer. This Qualcomm demonstration is whatís currently being shown to car makers, and itíd then be customised and reskinned later down the development process.

After alignment was complete, charging began once the ignition was off. While 20kW isnít as fast as the ridiculous rapid-charge speeds Porsche, Audi, Tesla and others are quoting, itís important to remember the use case here is completely different.

Qualcommís Halo tech also comes with some built in safety features, so if any foreign objects are located between the charging pads, the system will shut off automatically. At that point, the EV owner would be contacted, and asked to secure the connection.

When is wireless car charging coming?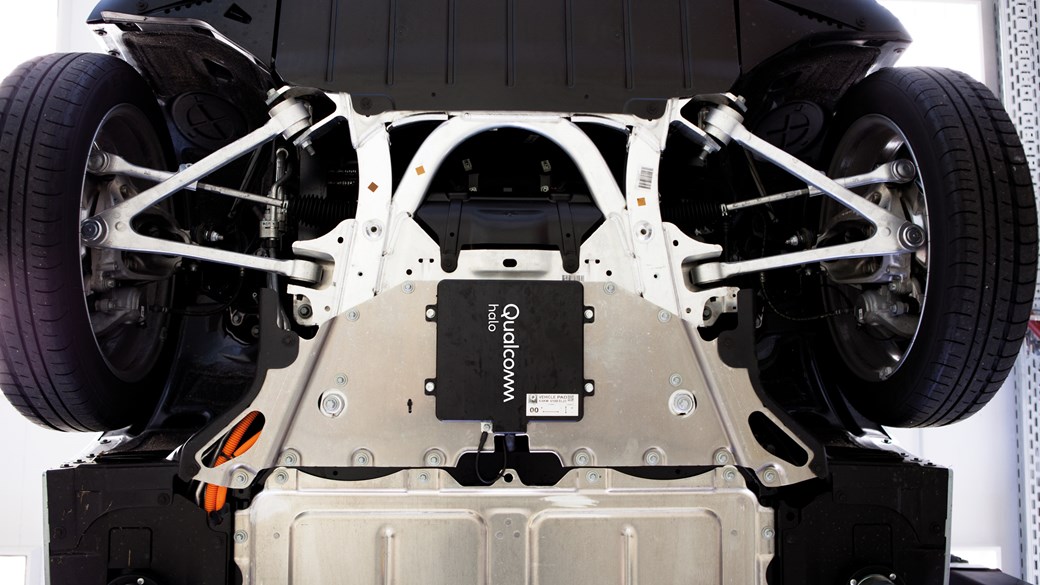 Qualcomm is using Formula E to develop and advertise its wireless charging tech, but itíll be a couple of years before you see Halo on your EVís spec sheet. Qualcomm licenses the technology instead of manufacturing it, but recent tier two wins mean it should be entering the market via OEMs in around 18 to 24 months from now.

BMW will begin building its world-first production-ready inductive charging systems in July 2018 Ė and itís set to work with many of the firmís plug-in hybrid models (PHEVs). It'll consist of two parts - a Groundpad and a Carpad in BMW parlance - with the former sitting on the ground below your plug-in hybrid and the latter connecting to the car's electrical backbone. BMW claims a 3.5-hour charge is possible with a charge rate of Ďup to 3.2kWí, and at around 85% efficiency between the pad and the car.

Thereís no indication yet when the tech hits UK BMW showrooms at this point, or indeed how much itíll cost until market-specific details arrive; weíre told before the end of summer 2018. But BMW sources told CAR magazine that the tech is indeed headed for right-hand drive markets, and will be available exclusively on a leasing deal with a 5-series 530e iPerformance.

The reason behind the leasing stipulation is a simple matter of economics Ė the overwhelming majority of plug-in 5-ers in Western Europe are Ďownedí this way, so it stands to reason that the best way of introducing this relatively expensive range anxiety-busting tech is to use the same financing model for this.

And after that?

While static wireless charging is the main aim, Qualcomm is already looking to develop the technology further for moving vehicles too Ė and thatís where things get even more interesting. Dynamic charging, or charging while in motion, is the next step, and could change how we see EV batteries forever.

If a wireless charging infrastructure is able to provide a constant stream of power to an EV, a large battery wouldnít be needed for most journeys Ė just a small one for patchier infrastructure. Qualcomm believes quick charging could still be used, though, and the future will probably see a combination of both rapid wired and wireless charging for EV owners.

Dynamic wireless charging tech would probably be easier to implement in urban areas first, so EVs would only need batteries for intercity journeys Ė where larger quick charging stations are already planned.

Weíll update this article when there are more developments on wireless charging tech in the automotive field.