I dropped everything off at the machine shop on Friday.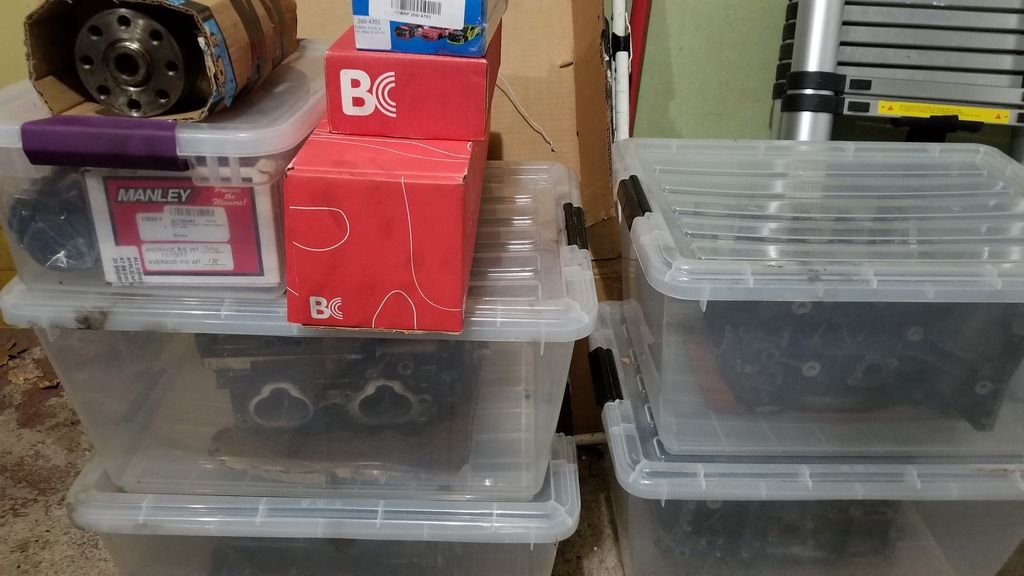 BC Stage 3 Cams BC0622 $650
BC Springs BC0600 $215
Manley Turbo Tuff Extreme Duty Pistons 632800CE-4 99.50 -17cc 8.5cr $650
Manley H-Tuff Rods 15024-4 $275
ARP Head Stud Kit 260-4701 $185
Subaru STi 11mm 15010AA360 Oil Pump $130
Subaru 10105AA720 Engine Gasket Kit $235
Cost to rebuild longblock, includes hot tank and 10k rpm balance, with King Bearings $1600 and whatever extra if they need to readjust the heads after assembling longblock.
Total $3940
Essentially it was $1k to rebuild the longblock and $300 per head, if I were to get it separate, so might as well have them do it all for 1600! I ended up with a good deal they tossed in the install of the oil pump as well.
$1925 vs spending $1700-$1900 for a new shortblock, I was able to build a nice new block with much better goodies! By doing a complete tear down I saved a lot on rebuild costs.