In January, a lady started a thread on a UK Subaru forum, asking if anyone in her local area was able to drive her and her soon to be husband to the church and reception afterwards on their wedding day. They were both huge Subaru fans, and dreamt of turning up in a nice Subaru or 2.
On Saturday 26th July, 9 Subaru's turned up from all over the UK in a quiet little English village, and not only drove them to the Church, but took all the bridesmaids and family as well to the church and the venue afterwards. As we arrived at the church, the lead car with the bride in, went to slow down, then suddenly floored the accelerator and all the cars went for a quick blast around the village, before returning back to the church, and a very relieved Groom and vicar.
None of the people involved with the cars, knew the bride and groom, their family's or even each other before this wedding, yet they gave up their weekend, their time and fuel to do this for a lovely couple, and asked for nothing return.
It was a fabulous day, with some brilliant people, just thought you guys would like to see some pictures.
[IMG]
[/IMG]
[IMG]
[/IMG]
[IMG]
[/IMG]
[IMG]
[/IMG]
[IMG]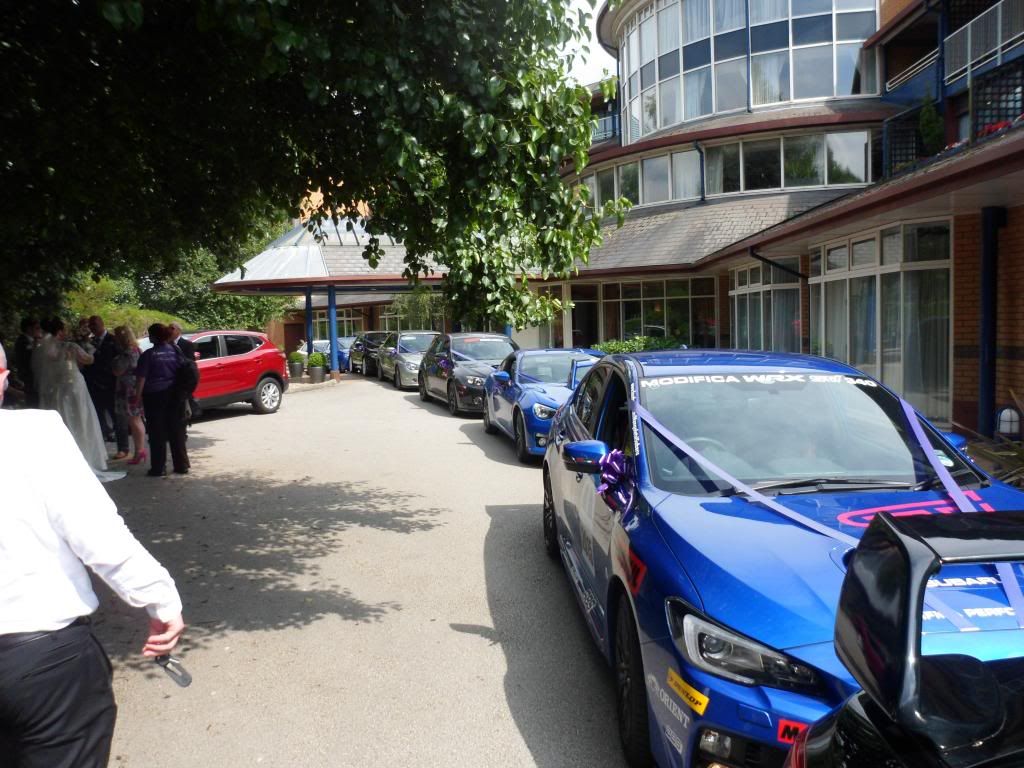 [/IMG]
[IMG]
[/IMG]
[IMG]
[/IMG]
[IMG]
[/IMG]
[IMG]
[/IMG]
[IMG]
[/IMG]