I've seen the question posted countless times, but have yet to ever see a thread actually explaining how to install a V7 limited lip on an 04/05 Impreza WITHOUT installing the STi side splitters. Well, here ya go.
Mods: I'm sorry if this isn't in the correct area. Please move the thread if so.
I apologize for the poor phone pictures, but beggers can't be choosers.
1. Lay your lip out, and you'll see these two raised tabs.
2. Cut said tabs off.. I chose to use a razor blade as the material is soft enough to cut through with relatively little effort.
3. Now that you have cut off the raised tabs on both sides, turn your attention to the hole at the end of each side of the lip. You'll notice that this hole corresponds with a hole at the end of each side of your bumper. Don't do anything with them just yet, just note that they're there.
4. Go ahead and hold the high center section of the lip up to the bottom of the bumper and use the handy retaining clips to attach it via the pre-drilled holes. While you're doing this, go back to the holes in step 3, and run the clips through there as well. Your lip should look like this afterwards.
5. Don't be discouraged by the sag. It'll be remedied shortly. Look underneath the bumper, and run two screws through the lip into it. Here are my chosen locations: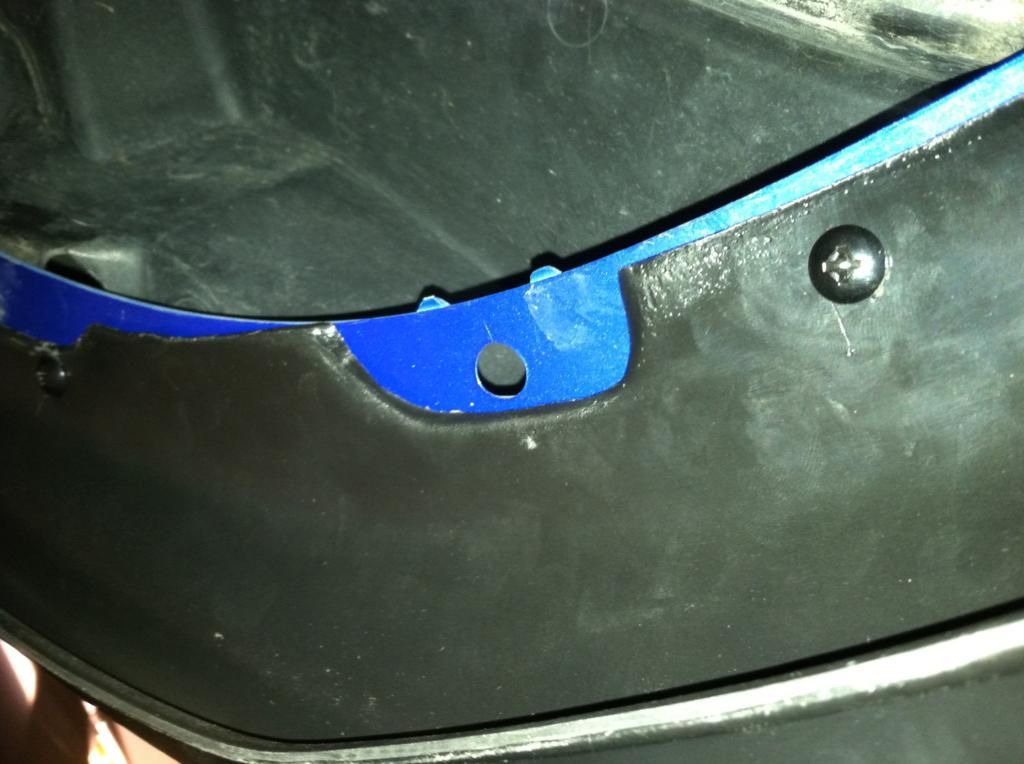 Here's the lip after said screws are installed:
6. Step back and admire how aggressive your front end now looks!
I truly hope this helps anyone wanting to run a lip without the splitters.
Cheers,
Drew