Quote:
Originally Posted by
GripS
I checked and It's all sealed down there. I looked at the old pump and the area looks like it would be completely covered by the timing belt cover. Anybody know if its critical or not?
The seal is pictured here right next to the water pump and t-stat gasket.
http://www.rallysportdirect.com/Gate...t-w-Water-Pump
If you're talking about the black, foam, L-shaped seal in
this picture
, it's a dirt seal that sits flush with the front of the short block just above the oil pan (see 7 in the following image).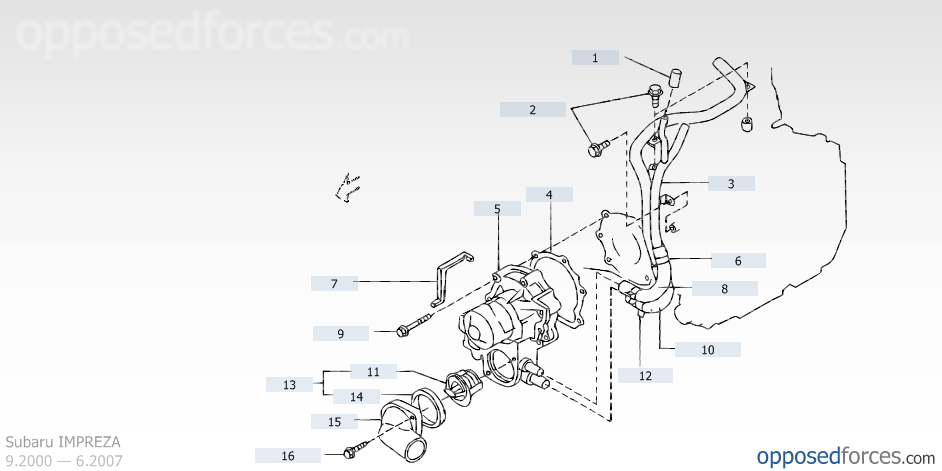 Your engine isn't going to explode without it being there, but more dirt is likely to get inside the timing cover without it in place than if it were in its proper position.