*** Edit: Price Drop!! ***
Location: Long Island, NY
Price: $5300 shipped to continental 48 states!!! $5000 pickup.
This is a NEW longblock with
0 miles
, it's still in the crate !!!
I had this motor built by Endyn, and was finally preparing to install it in my car along with a host of other goodies for FI, but my living situation has changed recently (and hence, finances changed...). I am (very) sadly being forced to sell this off and go with a 'simpler' setup for the time being.
The motor was completely built by Endyn. It's a B16 longblock, 85mm GE sleeved, and is built for Forced Induction. It is new, in the crate as I received it, with 0 miles. I am simply looking to sell everything now for LESS than what it cost me. Details on the motor as follows:
Short block:
- B16 block, Golden Eagle Sleeved, 85mm
- Moroso Oil Pan + Pickup
- Z10 Block Girdle + GSR Main bolts, GSR Windage tray
- All new Honda bearings Main, Rod and Thrust
- Eagle Rods
- Endyn 85mm FI pistons, rings
- Cometic head gasket
- New Type-R oil pump, Endyn modded
- New Type-R harmonic balancer
- New timing belt, Water pump, Tensioner and spring
- ONE Endyn breather kit to go with the block
- New misc. gaskets/seals
- ALL machine work and assembly done by Endyn, including bore, hone, line-honing, decking ect.
Cylinder Head:
- B16 head
- FULL headwork package done by Larry (includes: complete intake and exhaust port rework, combustion chamber work, chamber/quench opened to match larger bore, valve job, decking, and assembly with new Honda valve stem seals)
- Endyn flat-backed racing valves Intake and Exhaust, .5mm oversize, black nitride coated
- Eibach valve springs
- Crower titanium retainers
- EXTRA set of breather tubes added to valve cover (for a secondary breather tank)
- Endyn adjustable cam gears
- stock B16 cams (planned a cam upgrade at a later date IF the motor wanted more cam after break in and initial tuning with boost)
NOT INCLUDED:
- manifolds (i doubt anyone running this motor will be using the stock manifolding anyway. [] )
- distributor
Asking price is $5000
, + $300 shipping (shipping will be Yellow freight to anywhere in the 48 states). I suggest payment through Escrow.com or paypal, unless a local buyer wants to pick up for cash.
I think that about sums it up. This is now below the cost of the parts, labor, and machine work. Please let me know if you have any questions, thanks!
-Chris Brandstrom-
-----
-----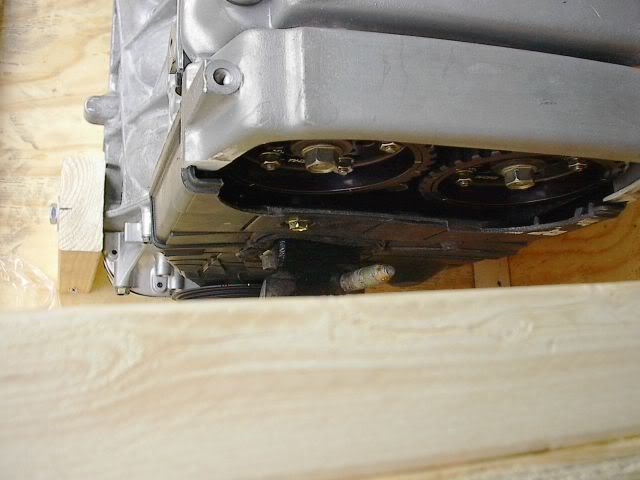 -----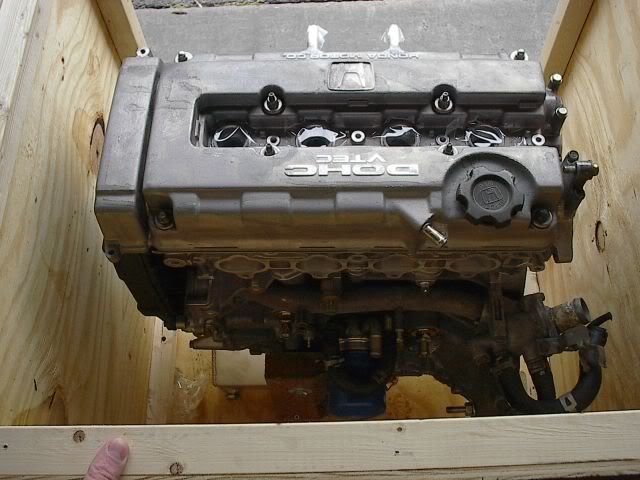 -----