Had some time tonight, I power-brushed the surface crud off the outward facing side of the hub and coated it.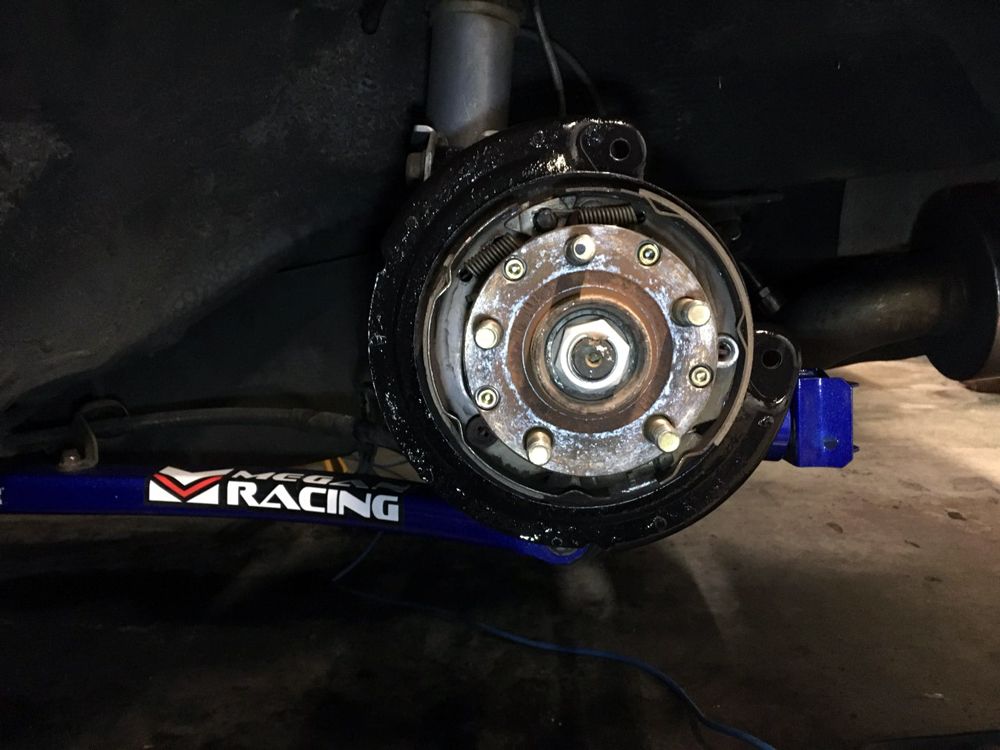 Another thing I did as part of this phase was I might as well do a nice little upgrade to the rear brakes. Ordered some rotors intended for a 3rd gen Legacy. They're an inch larger and the parts are priced no different then RS ones.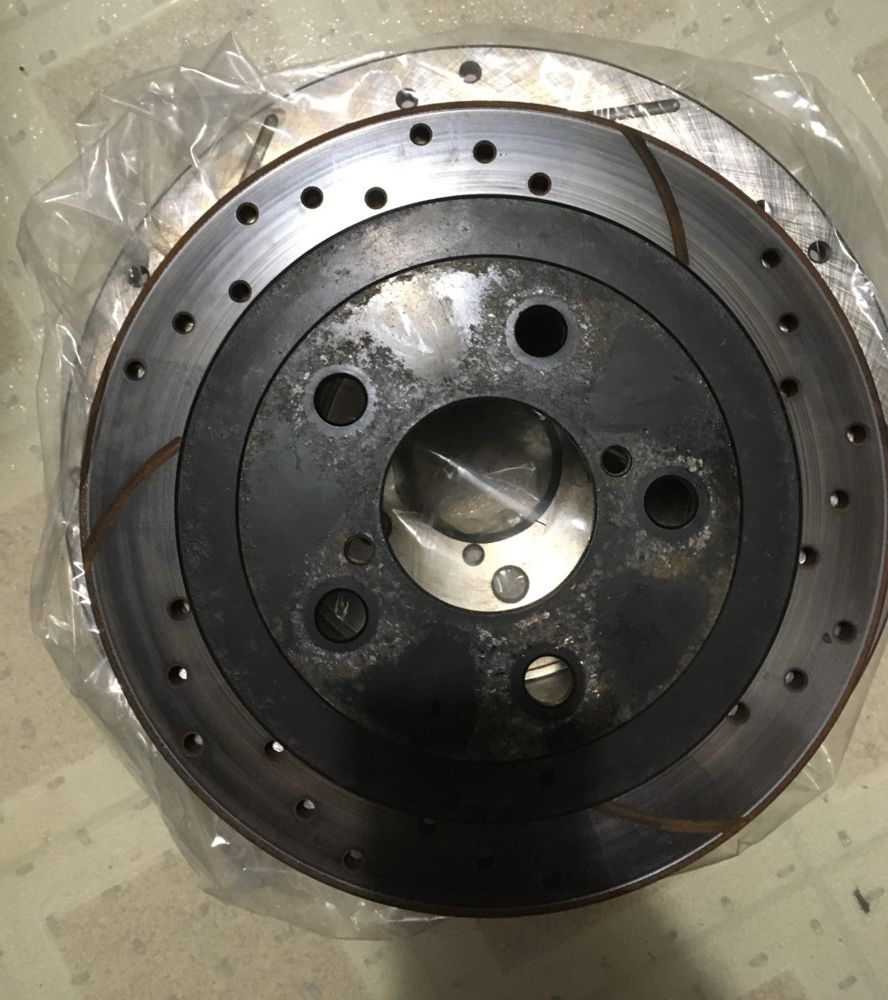 The caliper on this corner was also starting to seize. Instead of getting another RS caliper and mix-n-match the right bracket for it, I order a whole 3rd gen Legacy caliper as well.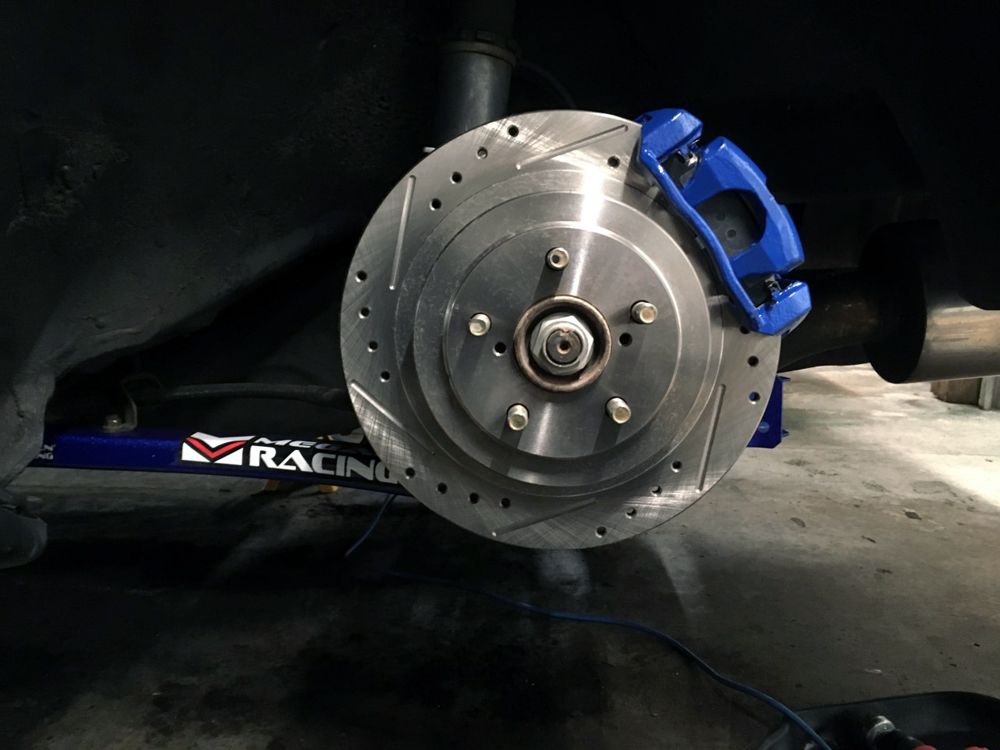 This was the reason for removing the rear dust shields earlier. The rotor slid right on over the handbrake shoes perfectly, and the caliper lined up and bolted directly to the hub. The rear brakes are big enough now that I can't pear over the top to line up the caliper bolts anymore
Had to mount the caliper with me under the car from behind.
Subtle, but fills up a bit more space now.