waaay
more expensive than the DIY options that ether947 posted, but
Dallas Custom Steering Wheel
and
Craft Customs
are both in TX. On either site they've got dozens of pics of work they've done.
I had Craft wrap the steering wheel in my Fox Mustang. Ford only offered this wheel in leather on a couple model years (the mid-'80s SVO, if you're familiar at all with Fox-bodies), and sourcing one of those wheels is $$$. I grabbed a non-leather one from a junkyard car and had Craft add some padding and wrap it in leather. New leather + red stitching (rather than the factory black) + slightly thicker rim, all for less than what it would've cost to get an actual SVO wheel (which would've been nearly 30 years old at that point) = no-brainer decision for me.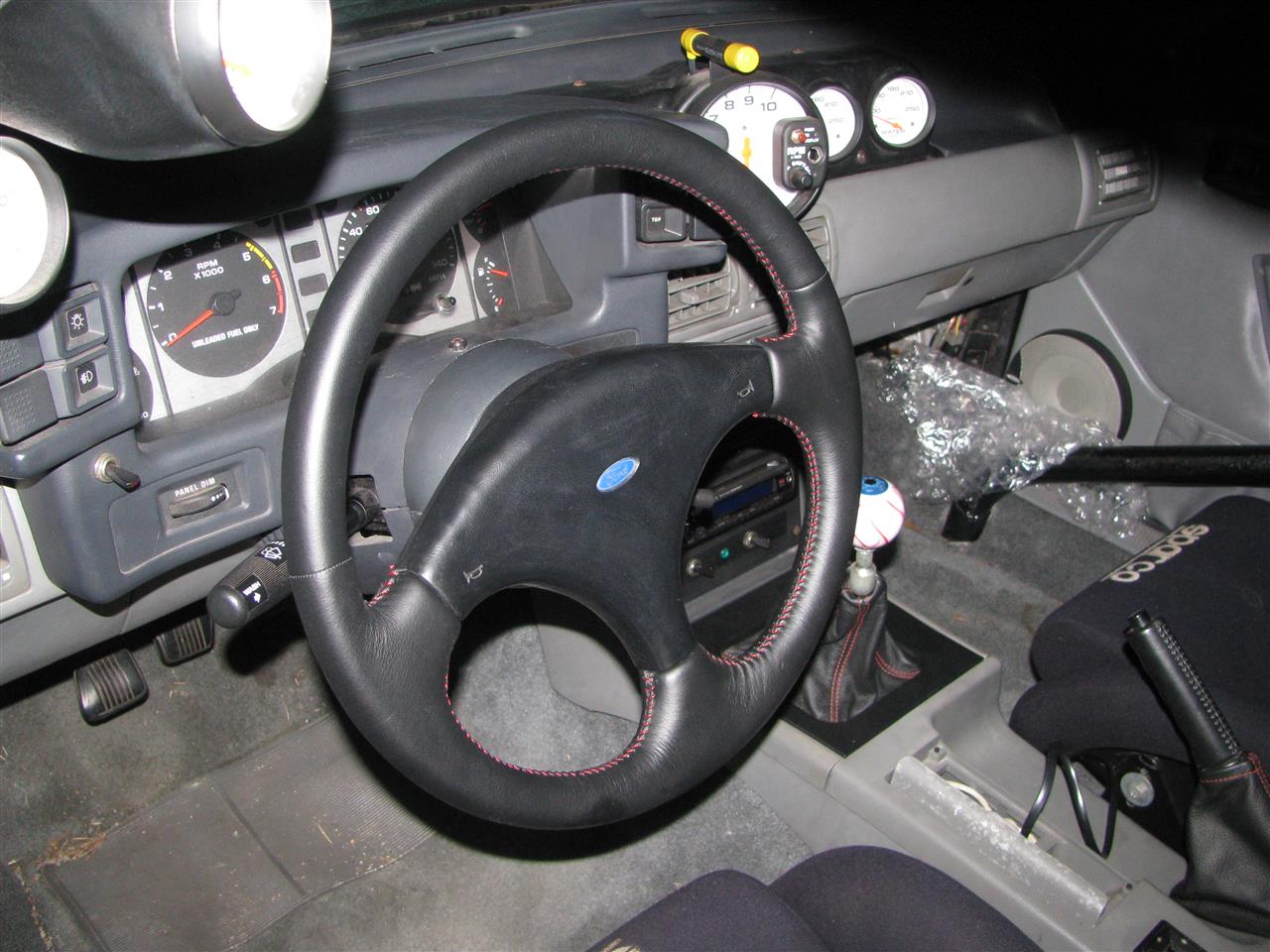 I've never used one of Redline Goods' steering wheel wraps, but I've used their boots a few times - that's what the red-stitched shifter and e-brake boots are on the Mustang pic above. Leather and stitching quality have been great each time, no complaints there.