I am selling some old stuff I have lying around from when I had my 04 STI.
1. STI Perrin 816cc Modified Injectors - $300 Shipped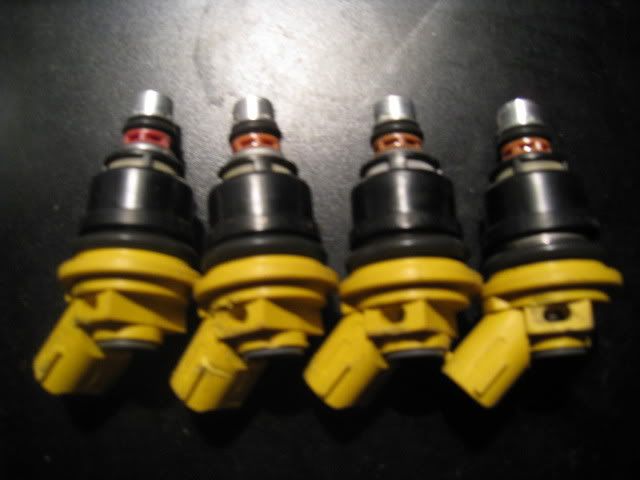 I purchased these from another board member on 8/9/06 (sti"izzle) and never got around to installing them since I never upgraded my turbo before I sold my STI. They are still in the original box he shipped them to me in. no flow charts available as they were not provided (I know someone will ask).
2. Stock 05 STI side feed injectors - $60 ea
I purchased these as a spare set to have modded (before I bought the above injectors) and when I received them realized whoever removed them hacked the crap out of 2 of the 4 and one seems completely broken (gold pin at top of the injector is actually broken off and missing). 2 are pretty much perfect...one shows some signs of a fight with the pliers maybe? but looks to be good with no significant damage...the 4th is free to whoever buys one or more and wants it. These had 32k miles on them when removed and were on a completely stock STI.
3. Stock 04 STI fuel pump -$30 shipped
This was removed at 16k miles for an upgrade...works perfectly.
PM or post any questions...will take paypal or mo only or cash upon pick up in Ridgefield/Danbury CT.
Thanks,
Adam