HUGE DISCOUNTS ON ALL CERAMIC PADS IN STOCK
WRX/STi and LGT ready to go!
PM for killer deals
Ferodo/Hawk in stock!!
Ferodo/Hawk/TechnaFit Coated Lines/ATE combo specials+
Ferodo's now in stock! for STi's
DS2500's/Technafit SS Lines /ATE Super Blue - $379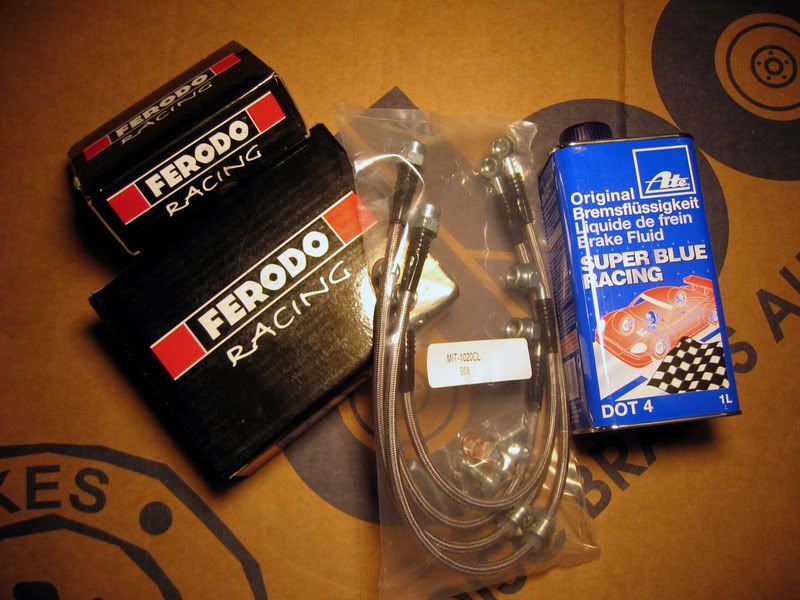 Hawk HPS/Technafit SS Lines/ATE - $270 shipped
Any year WRX - HPS/TFit Lines/ATE - $250 shipped
We STOCK all of the products listed. Also note we can offer limited installation services. Please inquire.
We currently have in stock
Hawk HPS - WRX-STi-LGT-RS - pretty much all of them
Hawk Performance Ceramic - Same as above
Hawk HP+ - Are you noticing a trend?
TechnaFit Coated Stainless Steel BrakeLines - WRX - RS - STi - coated for extra goodness
DBA 1 and 2 piece slotted 4000/5000 series Brake rotors - The best there is.
ATE Super Blue - the perfect chaser!!
We GET these all the time - well everything except Brembo BBK's because YOU WANT ONE JUST LIKE I DO BUT THEY ARE $TEXAS!
Hawk Race - Blank Rotors - SP Performance Slotted/drilled/blinged/blanged rotors - Brembo BBK's - you need brakes - we sell brakes.
[email protected]
AIM = rotordude69
919-376-1554
Paypal and CC accepted - call up/order/get back to work
-k