I appreciate the warm welcome. I wasn't sure if the front brakes were stock or not. I thought they might have been from an STI, but I wasn't sure. It has 135,xxx miles on it, and I have a complete maintenance history from the previous owner detailing every service. He was pretty straight up and honest with me about it. It was driven from here to California every couple of months and inspected (w/ receipts) every trip. I'm guessing I should be able to find out how to raise the idle by downloading the manual for the AP, so I'll look at doing that first. I will definitely be taking it to Surgeline or Outback tuning to get everything identified because I really don't know a whole lot about Subaru's, but they are just a car, so I'm sure I'll learn fast. I know he has been using Mobil 1 5w30 since he got it, and I've been using Rotella T 5w40 in my Starlet since I got it, but It is getting cold now, so shouldn't I use something a little bit lighter? I was told that this car dynoed at 312whp but looking at some of the posts in the power section, I don't know that I believe that, but I know it makes good power because I drove 6 other WRX's before this one, and they didn't feel nearly as strong as this one did. I also need to replace the clutch soon because on the way home from buying it, it started slipping a little once boost started building in 4th and 5th gear, so I'm going to be looking around for a good DD clutch that'll handle that power. I also would like to put in a boost gauge in the near future to keep an eye on it.
About the Starlet, it's a 1993 Toyota Starlet GT Turbo I've had it for about 3 years now, and it has been a fun project from day 1. When I got it it had an HKS FMIC, Tenabe Sustec Pro coilovers, Cusco Carbon fiber front strut brace, and very rough Tom's C2R wheels. now it's got:
1.5L 5efte (5efe block, 5efhe rods and crank[both stock forged])
5efhe ACIS dual runner intake
Back Yard Productions top mount exhaust manifold
Precision 3231E turbo with .48A/R exhaust housing
Trust 44mm wastegate
7mgte 440cc injectors
Tial 50mm BOV
Facetuned Tuning FMIC 2.5" FMIC piping
no name Manual boost controller
Greddy Airnx air filter
Steel braided turbo feed line
Facetuned 2.5" downpipe w/ flex joint
Competition Clutch Stage 4 pressure plate
ACT 4 puck sprung clutch disc
Jasma 2.5" Catless turbo back exhaust
TRD gas cap
Toms front bumper
Toms side skirts
Toms Rear bumper Spats
Toms adjustable spoiler
Toms 15" C2R wheels Powdercoated Satin black faces with white hoops
JD tuning rear tow hook
Tenabe Sustec Pro Coilovers
Cusco front strut tower brace
Whiteline rear sway bar
Quadlight front end conversion
PIAA headlight bulbs
Greddy Emanage Ultimate ECU
AC boost and EGT gauges
PLX M300 wideband
Pontus double DIN head unit
4 4" Focal front speakers
2 Kicker 6.5" co axial rear speakers and 2 6.5" Kicker component speakers
1 JL 10W1 sub in a sealed box
Alpine amp for mids and highs mounted under passenger seat
Kicker KX400.1 amp for sub mounted under drivers seat
Momo Steering wheel
Carbon wrapped cluster surround
20% tinted windows
That's about it for the Starlet. right now it is going through a major overhaul and I'm getting rid of the 1.5L and putting in a 1.6L 4age 20V engine with ITB's and Velocity stacks to start, then going turbo again later. Here's some pics.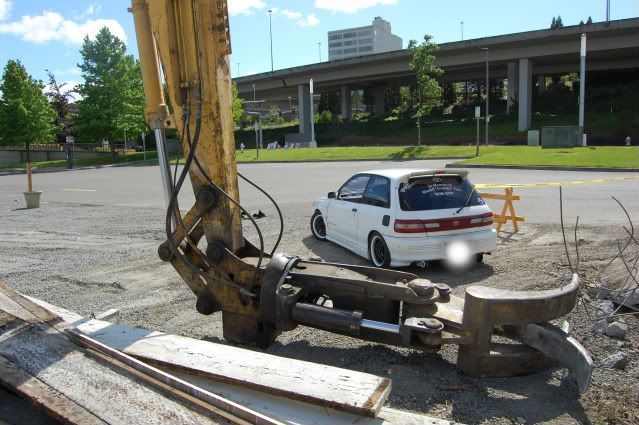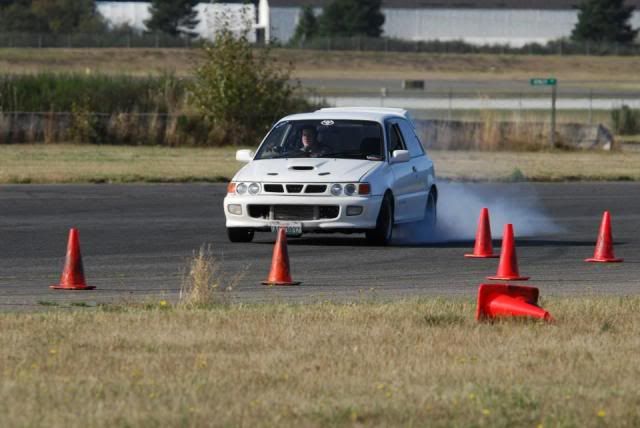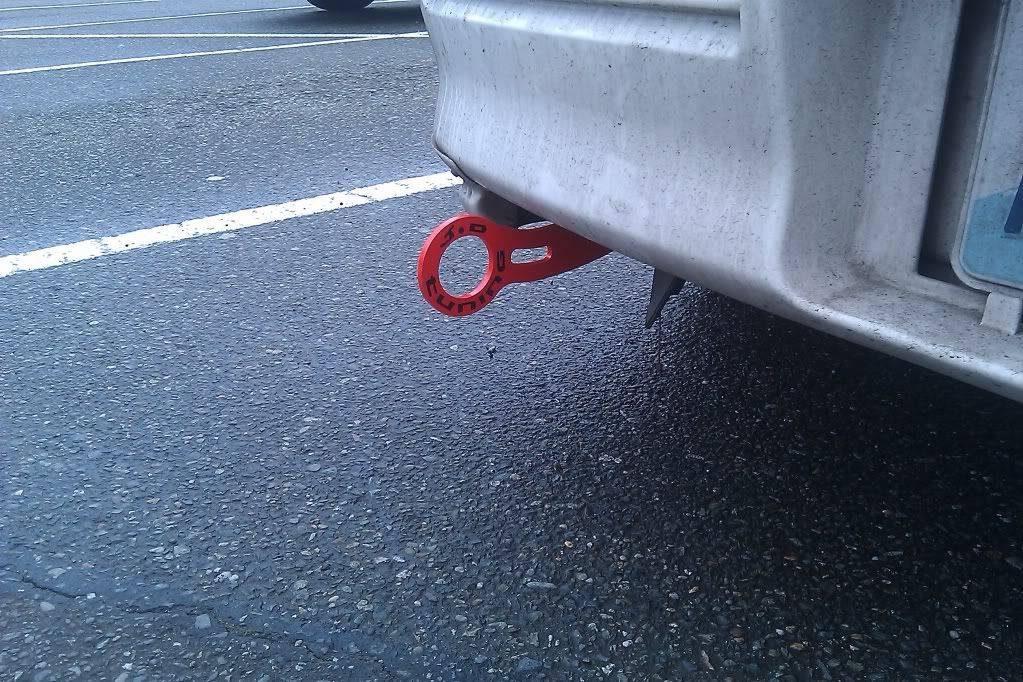 I'm here to learn and am more than willing to do so.
again, thanks for the warm welcome