2006 Sti with following mods.
ATP GT3076
APS 70MM Cold Air Intake
Perrin TMIC
Automaster (AMR) Equal Length Race Header (old version) By far my favorite Mod i ever put on car.
Deatschworks 950CC injector
Invidia Downpipe
HKS Hi power Catback
Fuel Pump
TGV Deletes
APS Inlet (PITA)
Prodrive Boost Solenoid
Tuned on Crappy 91oct at 21 psi tapering to 20Psi. Car was tuned very conservative because i have over 30k on stock clutch.
Paul at Yimi said the car wants to make more and more power but my clutch is the limiting factor. I got a lot of headroom in the injector because an E85 tune is coming shortly.
The car hauls and is very smooth. I'm getting back on the dyno to smooth out some idling issues with those damn 950CC's and i upgraded spark plugs after the tune.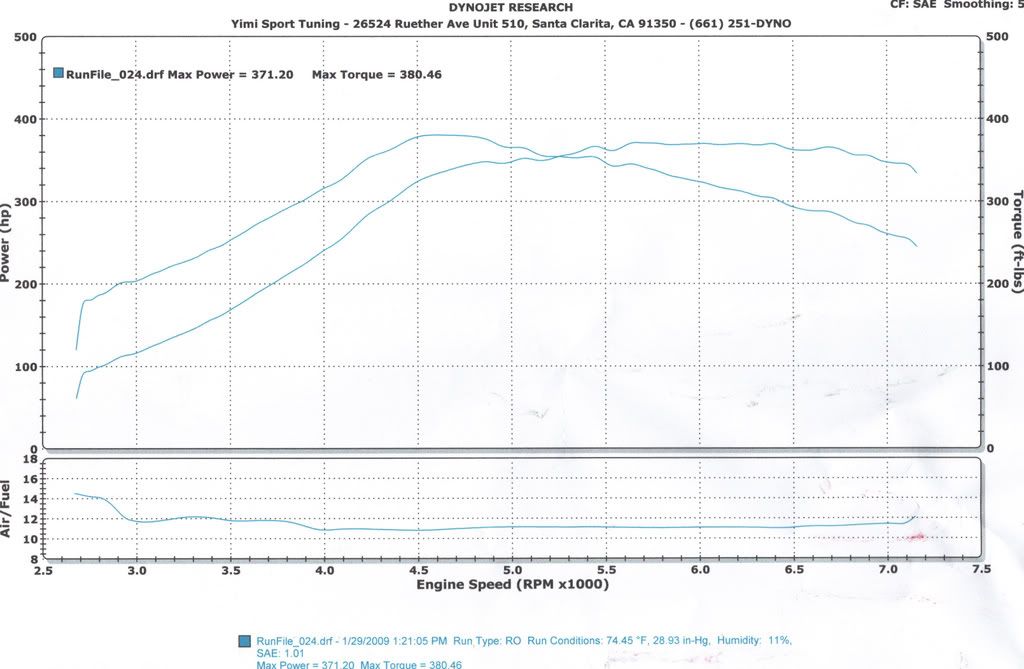 I'm very happy with Pauls dedication to get the car perfect and i recommend their shop for good laughs and good knowledge. Stay tuned for another dyno sheet and hopefully more power.