So, I decided to modify my hood scoop splitter and add a deflector to direct more air to the front of the intercooler. I was inspired by a similar mod on scoobymods.com, which I thought could use some tweaking.
*These instructions are based on a stock hood scoop from a 2004 WRX. I don't know about fitment on other years, but I know our stock, baby intercoolers can use all the extra cooling we can get. FYI, when installed, even unpainted, this mod is almost invisible to the untrained eye.
Step #1: Remove hood scoop splitter. Get some thin aluminum or sheet metal, ideally something thin enough to cut with tin snips. (I used the same 0.6mm aluminum sheet that I used for the front license plate delete mod.)
Step #2: Trace out measurements as shown in template, or modify dimensions to fit your particular hood scoop.
Step #3: Using tin snips or similar tool, carefully cut along solid lines only. Do not cut dashed lines; bends will be made there. (See Template)
Step #4: Using a vice or other securing method to make bends to the deflector, make two, lengthwise, 45 degree bends along the horizontal dashed lines. Then, bend all four tabs on the sides, the opposite direction as the first bends, to 90 degrees. These will be the mounting tabs.
Step #5: Test fit into hood scoop splitter and align with the center of the inlet and outlet sides of the splitter as shown. Then drill 2 holes through sides of splitter and deflector or just use self tapping metal screws as it will help keep pieces in place as the other mounting holes are made. (Screws can be replaced later with smaller, better looking nuts and bolts.)
Step #6: Reinstall splitter and be even cooler than before!
PICTURES:
Template:
Deflector:
Fitted and drilled:
Installed: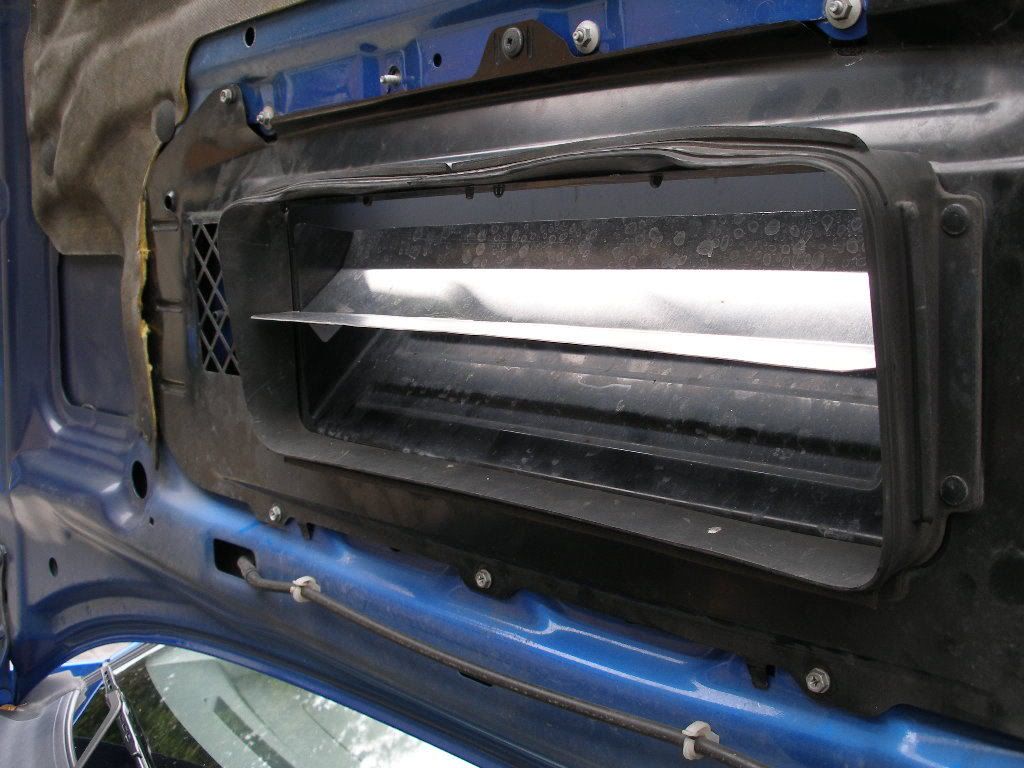 *Note full extension of deflector to meet top of intercooler for maximum cooling: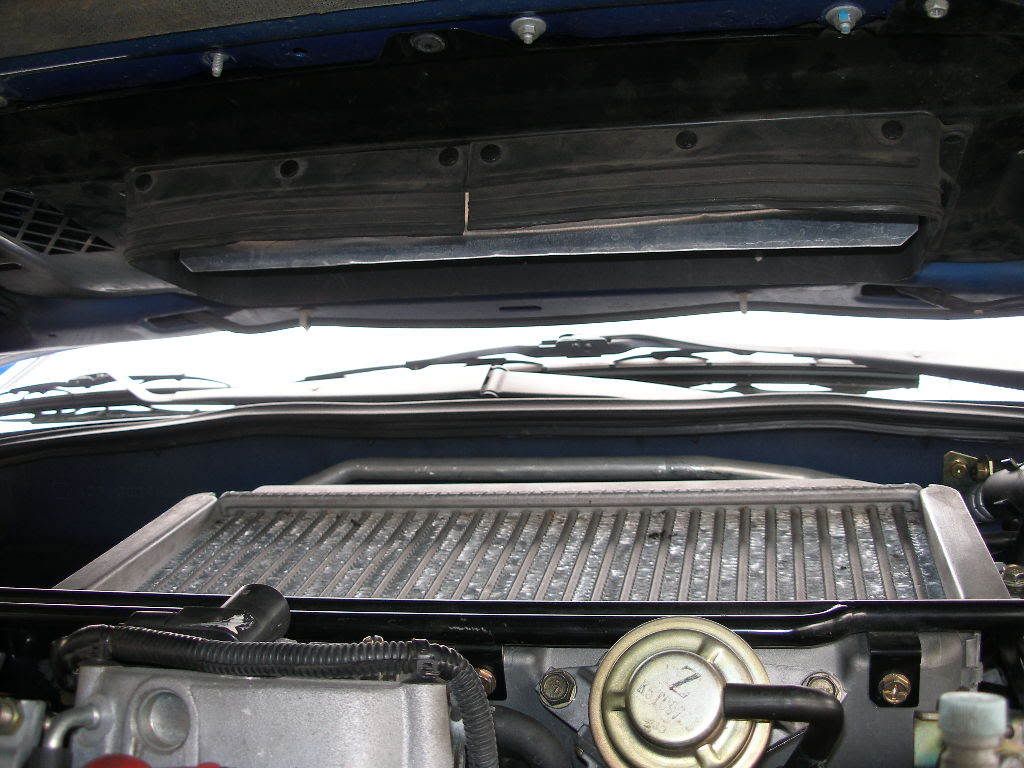 Finished product. (Unsightly metal screws can be replaced with smaller nuts/bolts):
[/img]