- After months of ignoring it, finally got cruise control to work on the beater. Figured out that I had a misconception regarding the brake pedal switch based on something I had read in an old thread while I was initially gathering parts. Turned out the non-cruise Brighton didn't have the proper switch, so I borrowed the one from the still-not-running Legacy and
voila!
Functional cruise control!
- Dropped off the driver's seat back at a local upholstery shop to have them fix the side bolster where it has worn through.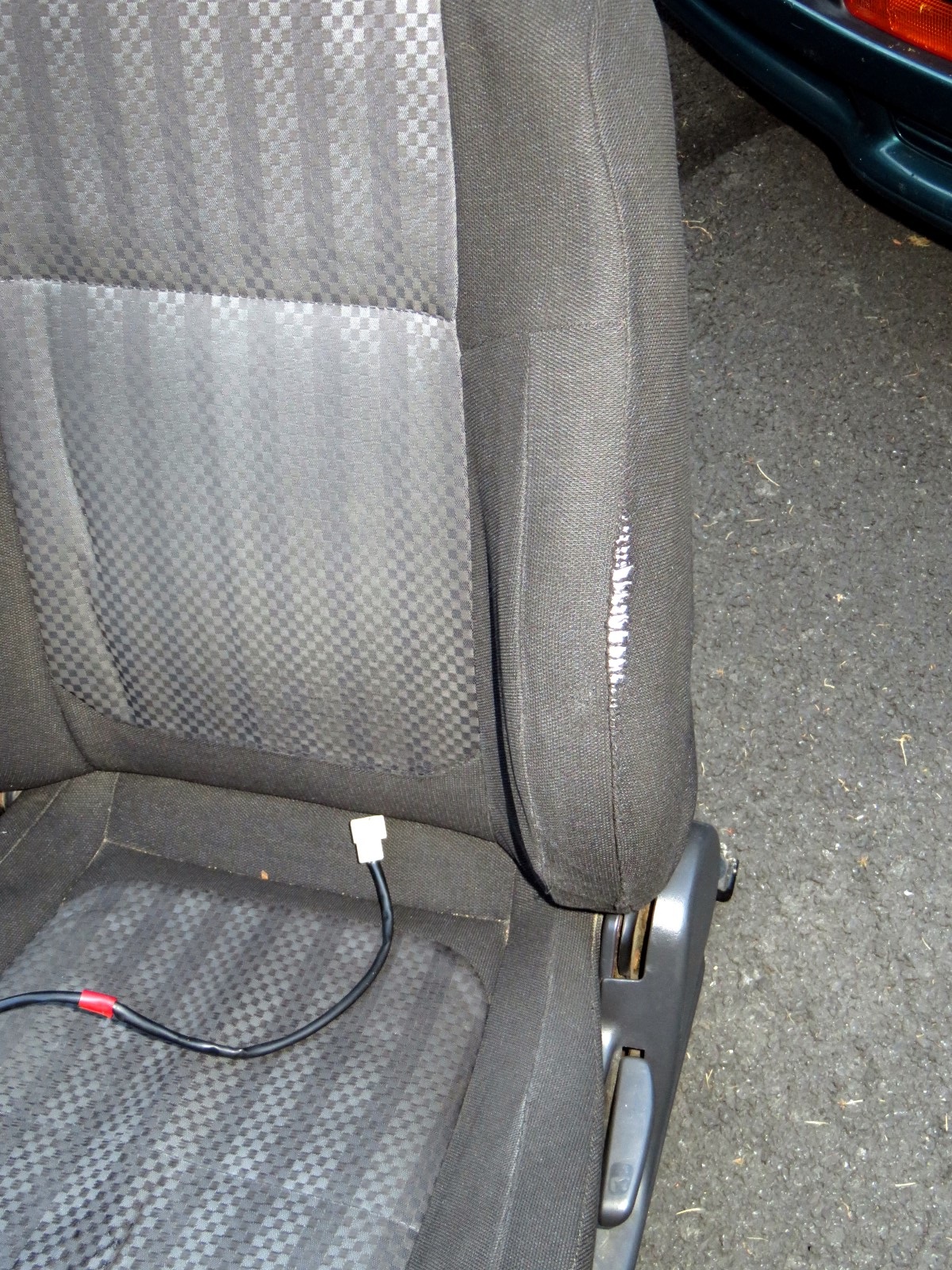 There's enough fabric there to fix it without needing any new fabric or a new cover. I proved that to myself last night by doing a Frankenstein fix, just to see if it was possible: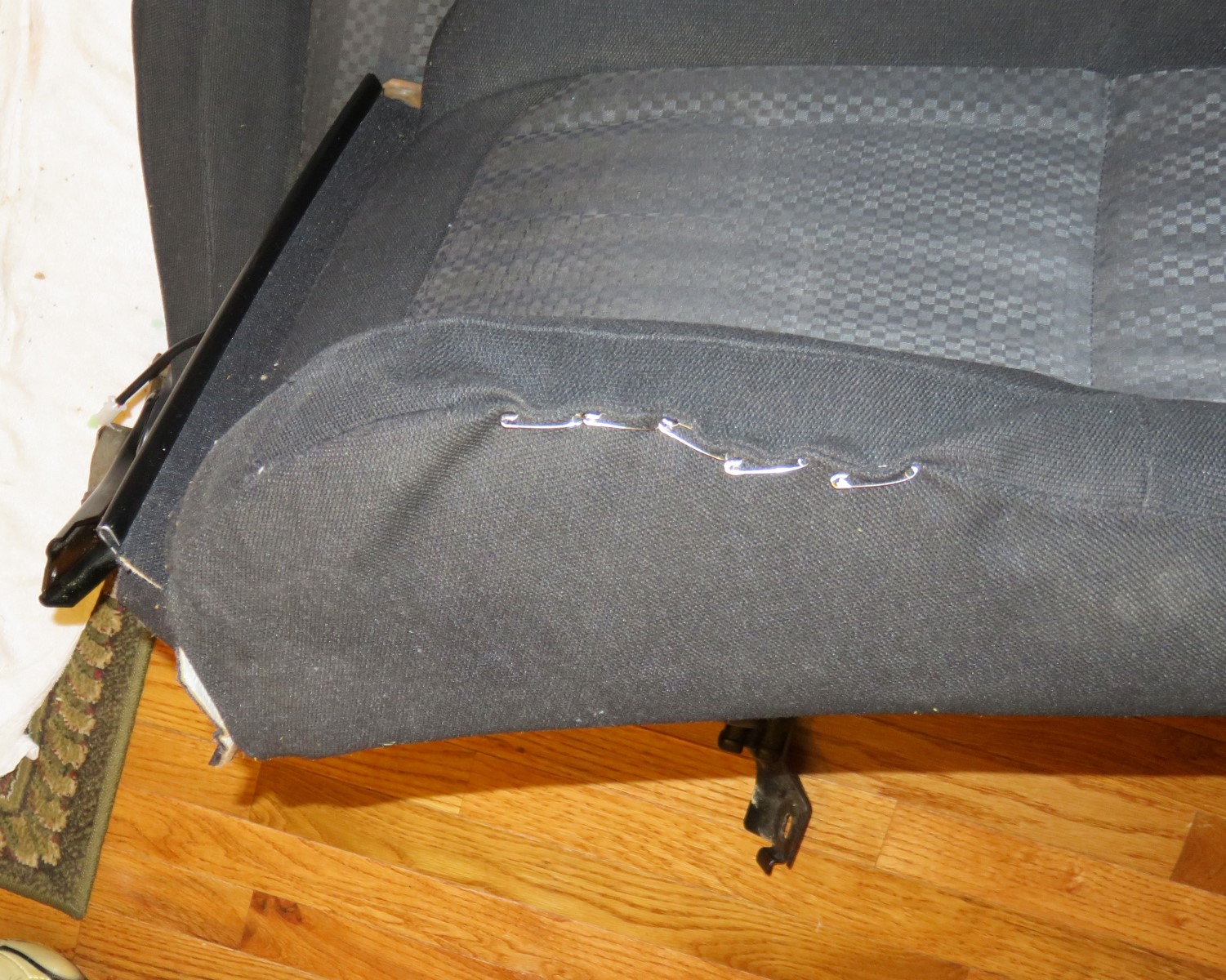 Should have that back tomorrow, so this weekend I can reassemble the seat, reinstall it, and add a switch to the center console for the seat heater that I installed while everything was apart.