Didn't actually do any work on the car, but hit Crazy Ray's to grab some parts. Actually, went to the Mount Airy one last weekend and grabbed a PS pump off a '97 OBS. Got it home and realized it wasn't exactly the same as my (presumably stock, but I don't really know) '96 pump (see here -
https://forums.nasioc.com/forums/sho....php?t=2895198
). A little parts comparing online determined that the '95/96 Imprezas used a different pump and hard lines than the '97+. Bummer.
So today I hit the Jessup Crazy Ray's and grabbed the hard lines off a '97 coupe so I can swap those over to match the "new" pump. Also grabbed some cam sprockets off an EJ25D to sell to Outfront Motorsports. As I was pulling the cam sprockets off the engine I realized I had forgotten to bring a bag to carry the parts I was gathering. I found a car with an airbag hanging from the steering wheel, cut that away, and had myself a parts bag.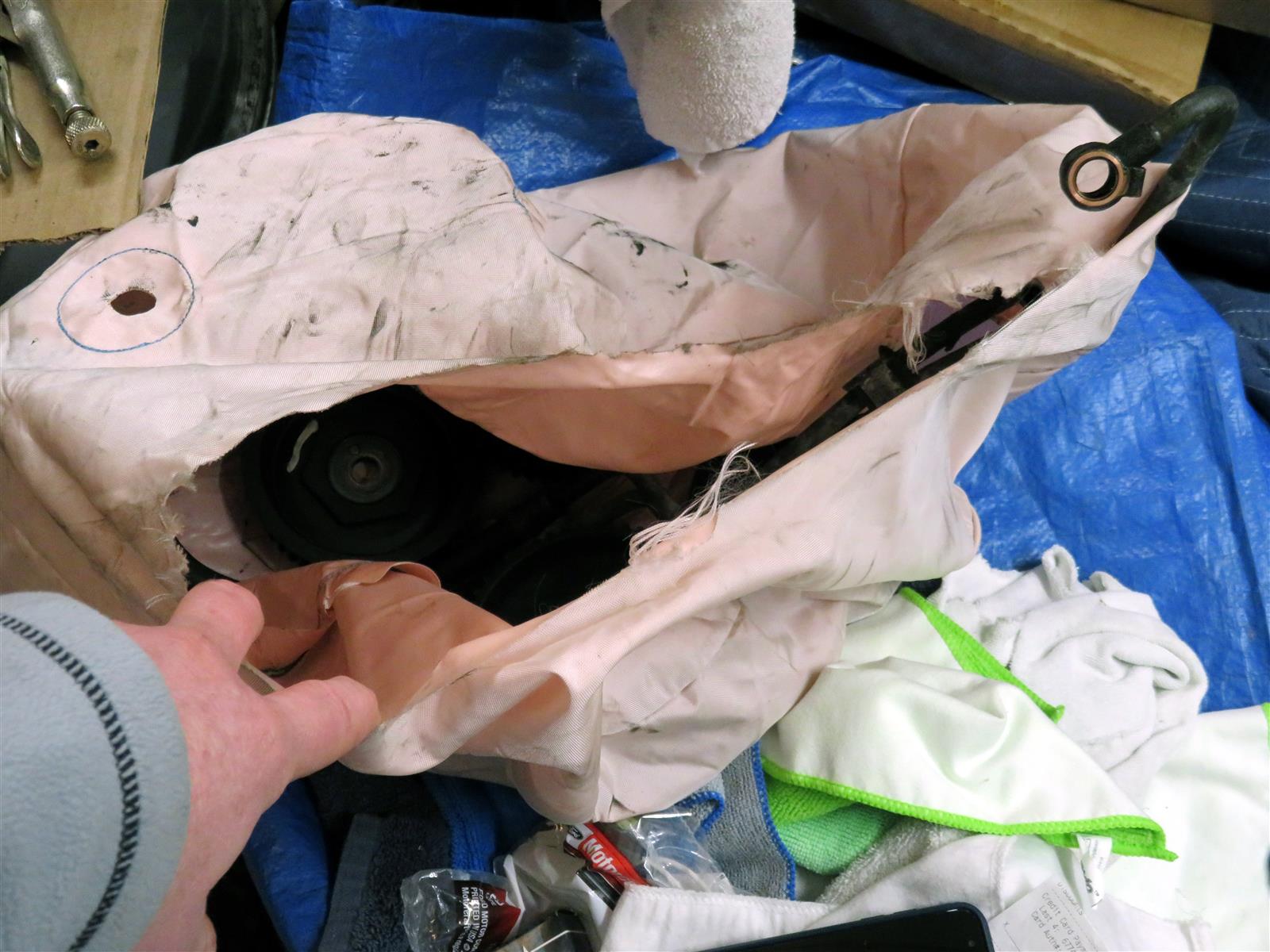 Heck, I might even keep it. Good, tough fabric, so I can put just about anything in it and not worry about the parts cutting through.