I figured I better start a thread of my own on here so I can be as cool as Devin! I gotta give big props to Andrew (Cyclops), Brian (Gray Ghost), and Shandra (shandra) for helping me install Brian's old VF34 on my wagon and cooking some awesome bbq today!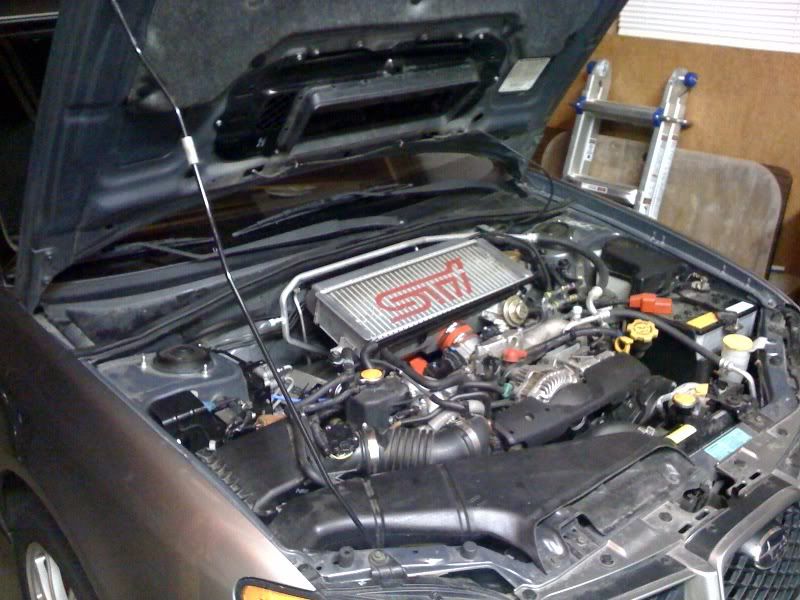 Here's what I saw as I popped my hood when I got home though.....oops...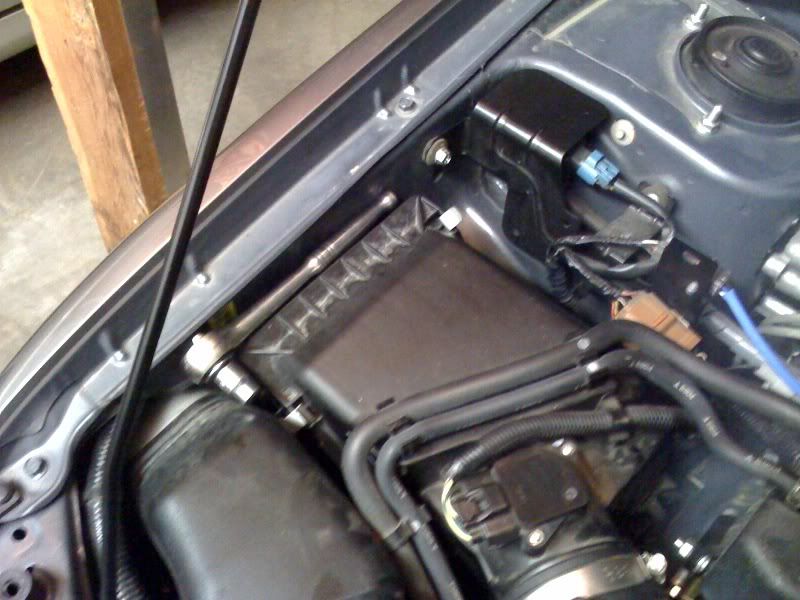 Can't wait to get tuned on Monday!