Great Success! Got the trans down tonight. What a pain in the @$$!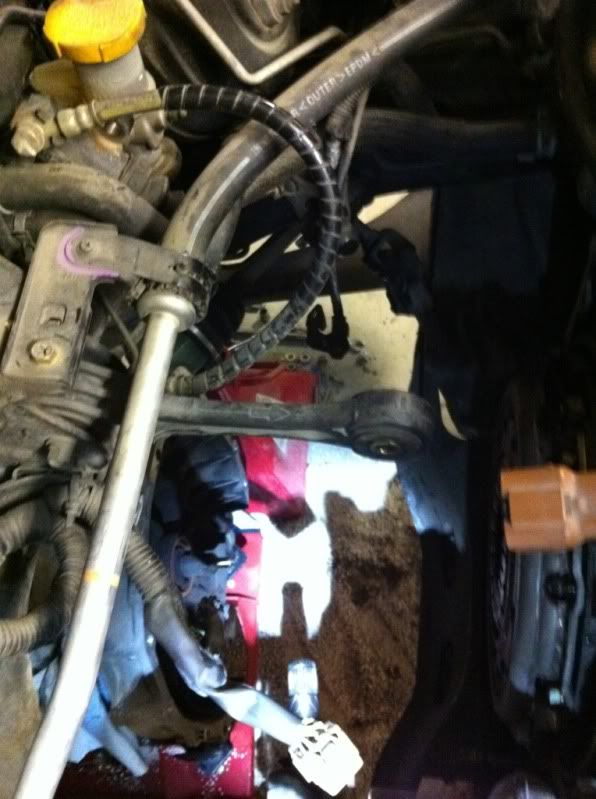 and my secret tool to start separating the cases:
simply a 2/3 jaw puller, put a socket and extension on the end, insert into the starter opening and the jaws grab the outer ring of the opening. gently tighten, wiggle the motor, tighten some more until you can get a pry bar in the between the two. Worked pretty slick, only took us an hour after I rigged up the tool.