While waiting for Eibach UK to release the WA/A2 springs, I've received a few questions. Hope the following helps.
I grabbed some images off the web, before Photobucket died. If it's your present/previous car? Thanks for the initial inspiration.
OEM STI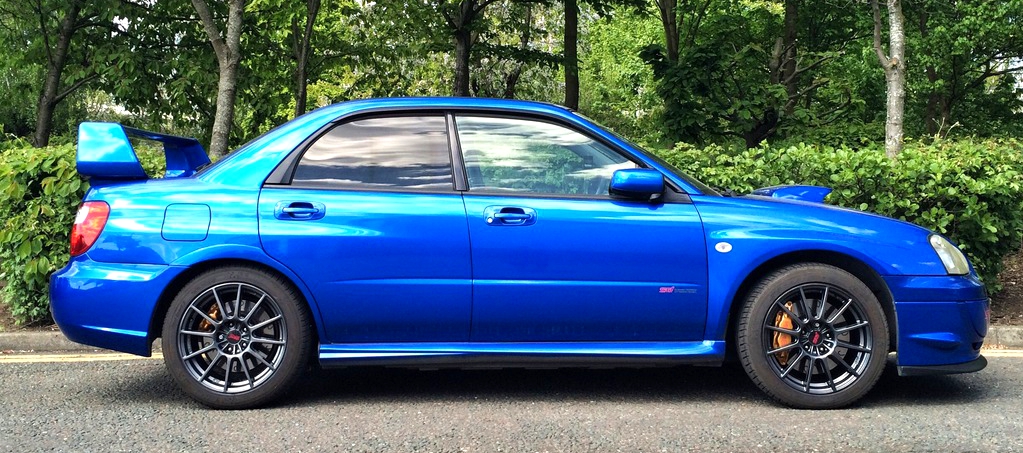 Prodrive 05 STI red S05/D5/001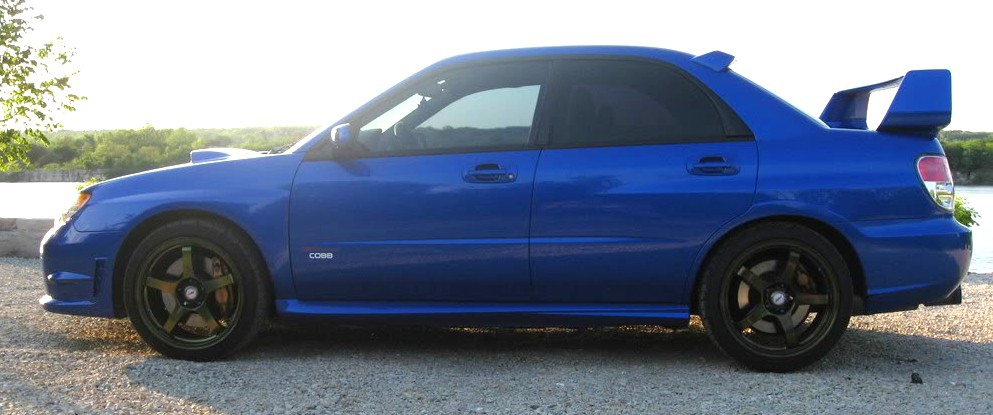 JDM STI pinks
RB320 suspension
Spring tolerances are +/-3mm at ride height and +/- 7lb/in rate.
At ride height, oem sti spring rates measure 217 front, 171 rear.
JDM sti pink front measure 223, at ride height.
Required specs:
Daily driver/occasional track day.
F245lb/in R223lb/in at ride height
Linear spring rates, in their operational range.
Increase spring free length, to ensure no dislodging, at full droop - non-inverted dampers extend further, than inverted. Eg front Koni inserts are 35mm longer.
Revise the bump stops for inverted and non-inverted dampers: front - account for the lower front ride height, and rear - stiffen.
Don't go too low at the front - bump travel (and spoiler lips
).
Widetrack OEM sti front ride heights compared to :
Prodrive 05-07 sti red S05/D5/001 -18mm
WA/A2 -25mm
JDM sti pink -28mm
RB320 -31mm
Consider how the revised spring rates will effect ride frequency.
Take the extra rear weight of the wagon variant into consideration.
Keep the rear ride height close to the stock sti.
As utilised on the RB320 - increased positive rake:
A, relatively, higher rear ride height moves the roll centre rearward, increasing rear roll resistance.
That, in turn, makes the front end roll more - helping turn-in response and reducing understeer, without the use of stiffer bars.
You want the smallest bars possible, on a road car, to avoid 'roll-rock'.
Roll-rock:
If the spring rate is relatively low and the bar is too stiff, a suspension movement, initially, occurring on only one side of the vehicle, will be transmitted to the other side, inducing an unsettling 'roll-rock' motion and destablizing the tyre contact patch.
The bump stop selection also helps mitigate against understeer. On undulating/uneven roads, you may find the use of a bigger rear bar unnecessary/unhelpful.