I recently purchased new tires and noticed two weeks ago during a brake pad change that the inside shoulders of the rear tires are wearing heavily.
I'm running RCE yellows and the accompanying bumpstops, and I also added rear Whiteline endlinks after I bent the originals due to a flipped sway.
I waited a couple of weeks after the spring install for them to settle, and got the initial alignment done back in April '09. That alignment generated -1.3 LR and -1.7 RR. Took it to get an alignment today and the rears are showing the below: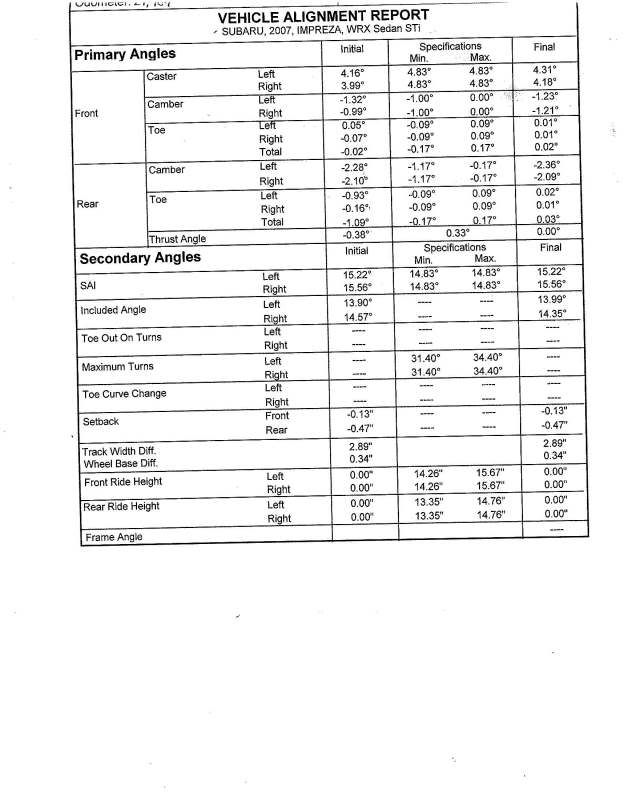 What do I need to do here? Rear camber bolts? Does this look normal? I really don't want to have to buy 4 new tires after only a few months.
And...
What would make the rears like that? I have not been in any accidents. Granted I have bumped a pole only very slightly with my rear bumper, but that doesn't explain an extra degree of camber.