Hey guys, wanted to share something with you. Swapped one of my cars (well, made it more of a factory swap I should say) and I know there are limited options for properly mounting the Drive by Wire pedals onto a GC/GF chassis. So we came up with this!
It's quite nice if I say so myself. Mounts solid, and heel/toe action is great with the placement we have. It is made to fit either version of the drive-by-wire pedals, the metal bracket version (shown) or the plastic one found on later models.
Printed proto on the left, final aluminum model on the right.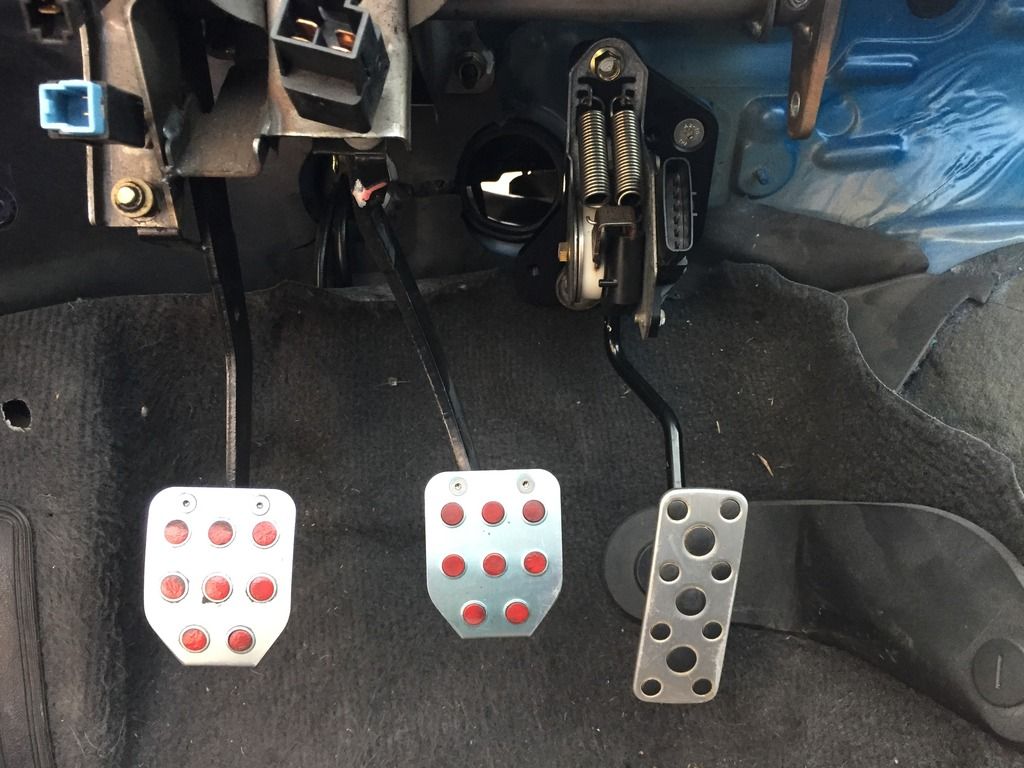 What are your thoughts? (other than the obvious, "hey should have done this years ago!"
)
I can't discuss pricing/etc. since I am not a vendor, but these are now being sold by a VERY reputable swap-related shop here in Southern California. I'll let them advertise in the appropriate manner.