Second in an ongoing series. My goal is to share some of the Subarus we tune and discuss them a little bit, hopefully educating. Maybe learning some, too.
This customer has an '06 STI with a turbo-back exhaust (with cat) and an SPT intake. Engine management is Cobb AccessPort. The downpipe is a style that has a wastegate tube that bypasses the downpipe cat.
The first odd thing about this car was the surprisingly low power level with the off-the-shelf Stage 2 map. It was off by about 20 hp compared to the last Stage 2 STI we tuned. Then I looked at the air/fuel trace -- completely rich, past 10.0:1! It appears that the SPT intake is throwing the MAF calibration out of whack. (I think there's a thread about this that the Cobb guys wrote. My experience matches with at least some of that.)
The customer mentioned that he'd been getting terrible mileage; I guess that explains it. I spent some time recalibrating the MAF transfer function, then proceeded dialing in the fuel/boost/timing.
The car ended up making very good power, almost 307 at the wheels. Very impressive for a car with a cat on it. The injector duty cycle was showing completely pegged out at anything past 5000 rpms, though. Any further power mods will require larger fuel injectors (and, from experience, a fuel pump).
Horsepower and torque: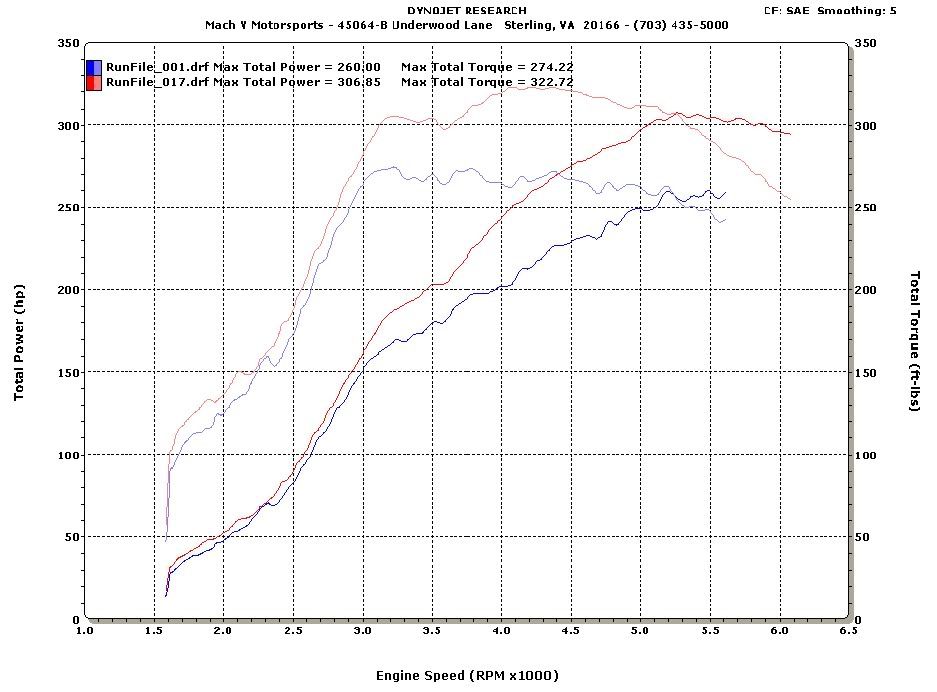 Horsepower vs. wheel speed: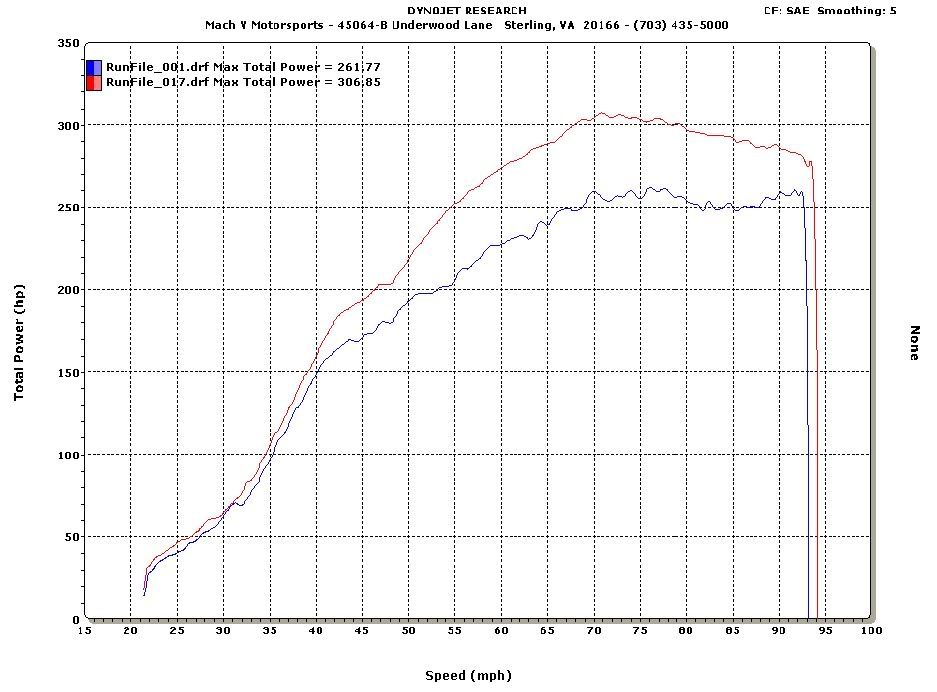 Notice how the power level actually goes down and then back up in the lower trace! Definitely not optimal.
--Dan
Mach V
FastWRX.com