- Rolled 218,000mi on the beater '96 Saturday
- Hit up Crazy Ray's for some parts Sunday. Grabbed a full set of "oh ****" handles for the beater.
- Cleaned the filth off of the oh **** handles -
jeezus, do people ever wash their hands?!
- and went to install them. Popped off the first cover above the rear passenger seat area and found ... nothing. I guess the handle mounting points are one of those things that Brightons didn't get to save $$$.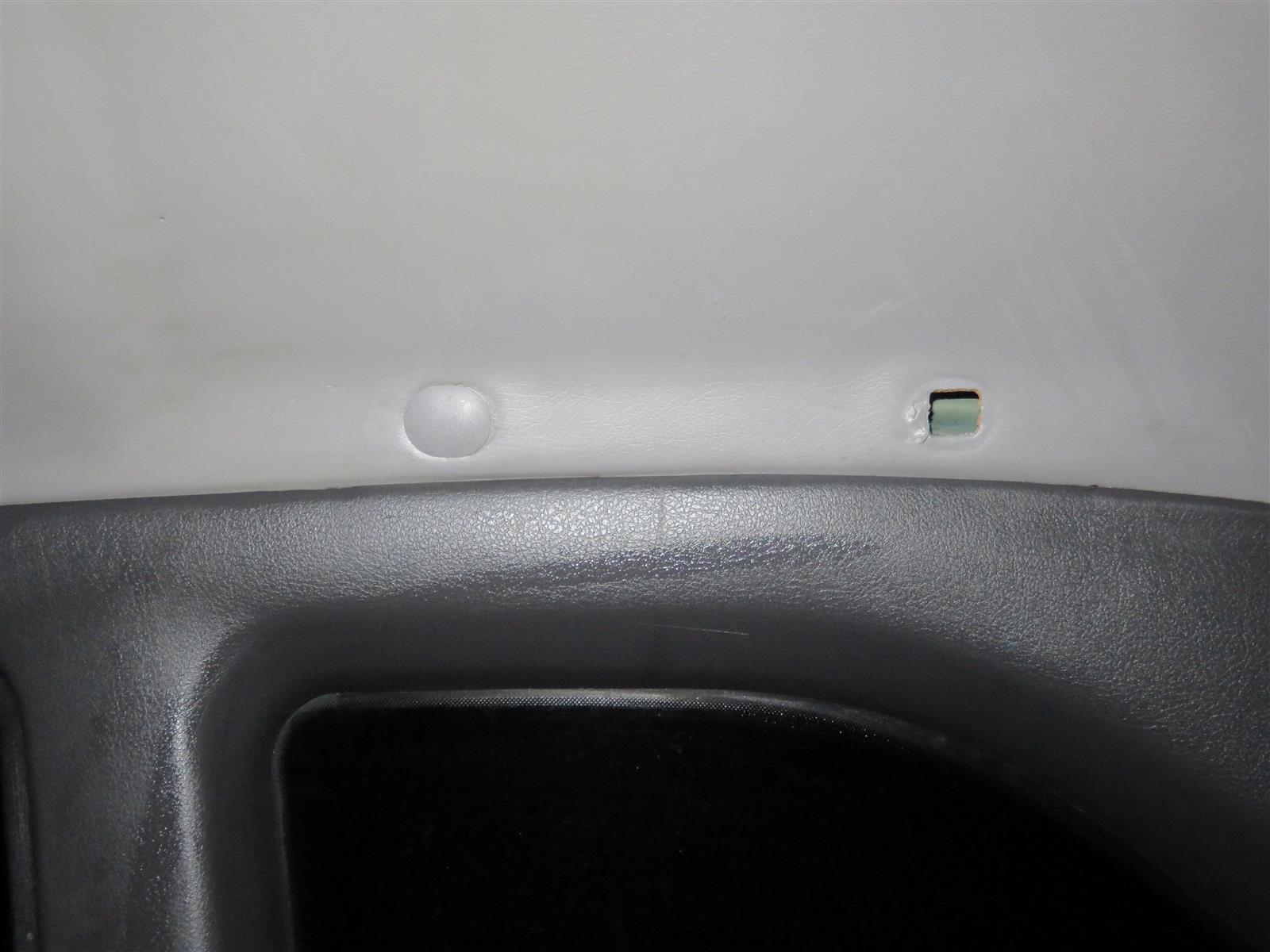 Well, that sucks. And to add insult to injury, the cover snaps into some black plastic piece above the headliner, and that black plastic piece disappeared above the headliner. After fiddling around a bit I think it is now behind the C-pillar (which is a bit easier to remove than the headliner), so for now I just have a hole up there.
- Installed the front passenger oh **** handle. So, at least the junkyard acquisition wasn't a complete bust!
But what I
really
wanted the handles for was to have somewhere to hang stuff in the back seat, and as things stand I haven't fixed that. I did also grab a couple of hooks out of a '95 Impreza, so I'll have to see if there's a way to install those. As far as I can tell, though, the forward cover (which I didn't pop off) is the same way - no screw underneath, just a black plastic piece that the cover is snapped into.
- The other junkyard acquisition was a set of chopped-off exhaust manifolds from a Tribeca. I have an EZ30R in my garage, no idea what vehicle it will ever go into or when, but I didn't have any exhaust for it. I've seen pics of these, but had never seen them in person, so I bought them just to see what the deal is.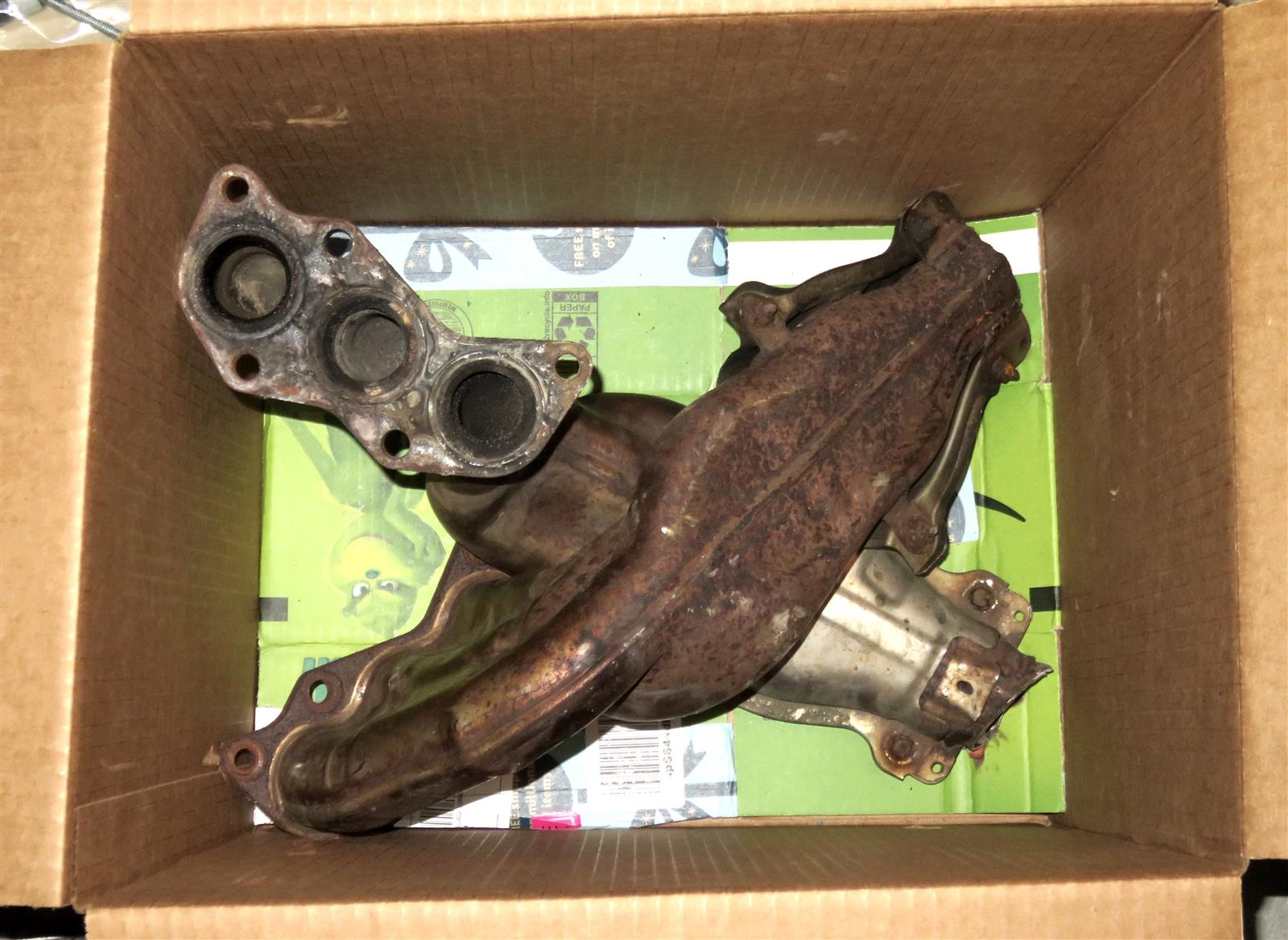 At some point I'll cut the heat shields off to see what's hiding underneath.