Quote:
Originally Posted by iluvdrt
I thought about that....after I already had it painted. I may do it in the near future. I am also going for some limo tint and rain gaurds(JDM) as well, and possibly color matched skirts, with a JDM front bumber.
I really like GTB's.

Next on the list though is 4/2 pot conversion, and a 2.2t (2.5 heads) swap with a 5 spd, coming soon!
That's how it's done! DOHC right?
And i got bored... Went to a "Pick-A-Part" and got some spare top hat cover trim bit things to butcher.
Before (Don't mind my car's face being in the boot, that shot was taken during the rebuild):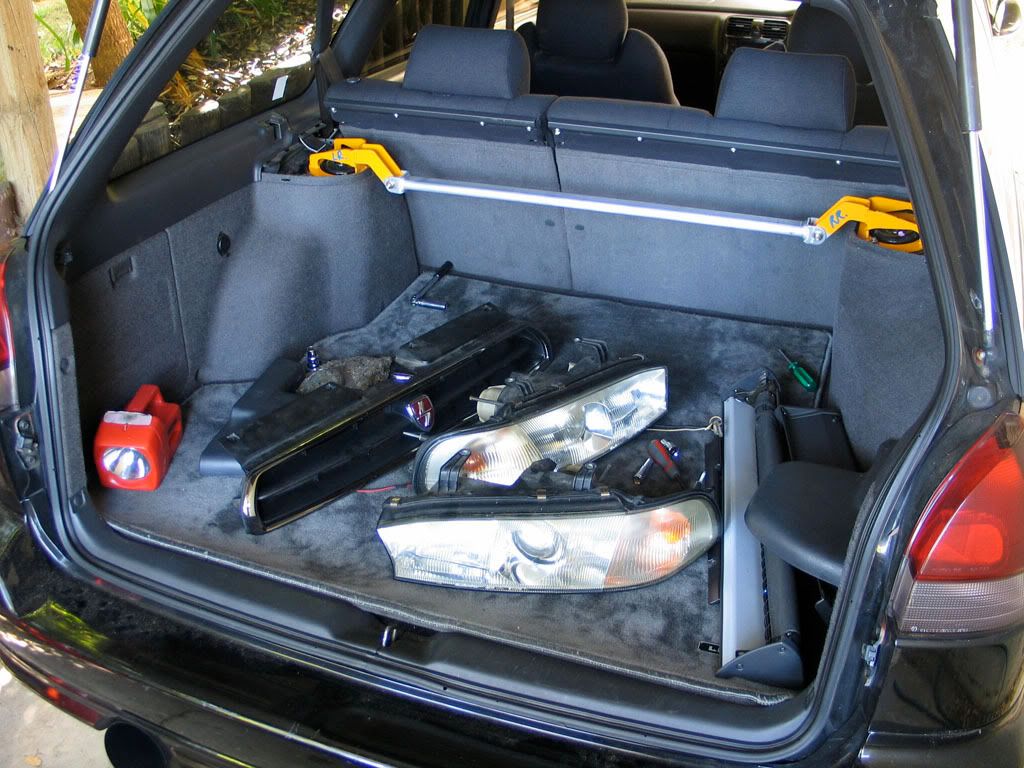 After: