Price Drop $8,500 Must Sell NOW!!
miles 107,XXX car is daily driven it will go up.
2.5 4 cylinder boxer engine
5 speed manual transmission
all wheel drive
world rally blue
gray and black interior
Clean title in hand
This car has been ADULT owned
This is a fast car. It makes 340awhp! This is not an inflated flywheel number. It is a lot of fun, it has been driven and maintained according to the owners manual. THIS IS A PUMP GAS CAR, not E85. Price is 8,500. I will consider one trade only Evo X MR.
engine mods
SPT intake
td06-20g turbo
greddy top moount intercooler
3in full exhaust
tial 38mm EWG
1000cc deatschwerks fuel injectors
devils own meth injection
act clutch
flywheel
Suspension mods
Jdm sti pink sway bars
Interior mods
pioneer avh3300
alpine speakers in the doors
alpine 10' sub in trunk
paint matched interior trim pieces
exterior mods
HID headlights
sti hood
sti trunk
04/5 tails
Konig 18 inch wheels
The Bad:
From a dead stop at 100% throttle the clutch slips slightly. Probably need a new one next season
Random misfire intermittent at idle (I've check compression, new plugs, new injectors, open source tune, checked Coil on Plugs) Does not effect boost or acceleration. Random fact it seems to occur the most while on an incline at idle?
ABS light on. Was told it was speed sensor on one of the rear wheels
Front brake rotors warped.
KBB Values
Excellent
$13,966
Very Good
$13,466
Good
$13,016
Fair
$11,566
NADA Values
Rough Trade In
$9,350
Average Trade In
$10,450
Clean Trade In
$11,325
Clean Retail
$14,000
Here's the deal I need this gone. I've owned many modded cars and this is my third Subaru. I have a new job and I make a lot more money that I made when I got this car. I don't have the time to mess around with mods and try and correct the misfire. Could be fuel pump, could be MAF, could be IAC, could be factory boost controller with external wastegate...I don't know. This is a STEAL at $9,500 come get it now. I've driven it for a year as is with no problems. I found a stock Evo X I want this weekend!
PS: For $550 I have team dynamics 17inch wheels with bridgestone blizzak winter tires with like 1000 miles on them.
Email me at
[email protected]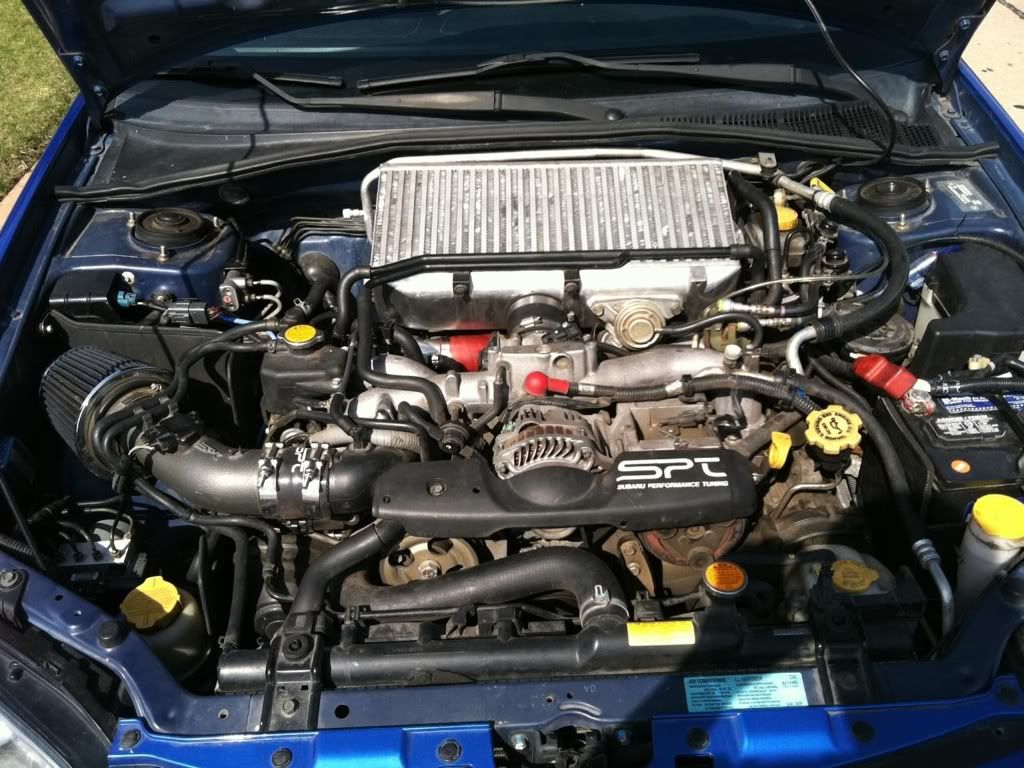 Last two pics are from previous owner (front lip no longer on car, wheels pictured are now painted gunmetal with my winter tires on them)