Quote:
Originally Posted by SquatchHunter
Titan 7 T-S5's 18x9.5 +40
Firestone Firehawk Indy 500's 255/35r18
Fortune Auto 500 coilovers and Whiteline LCA's
Car not aligned yet, but there's no rubbing so far.
Tires are stretched more than I'd like but 265's will require fender work.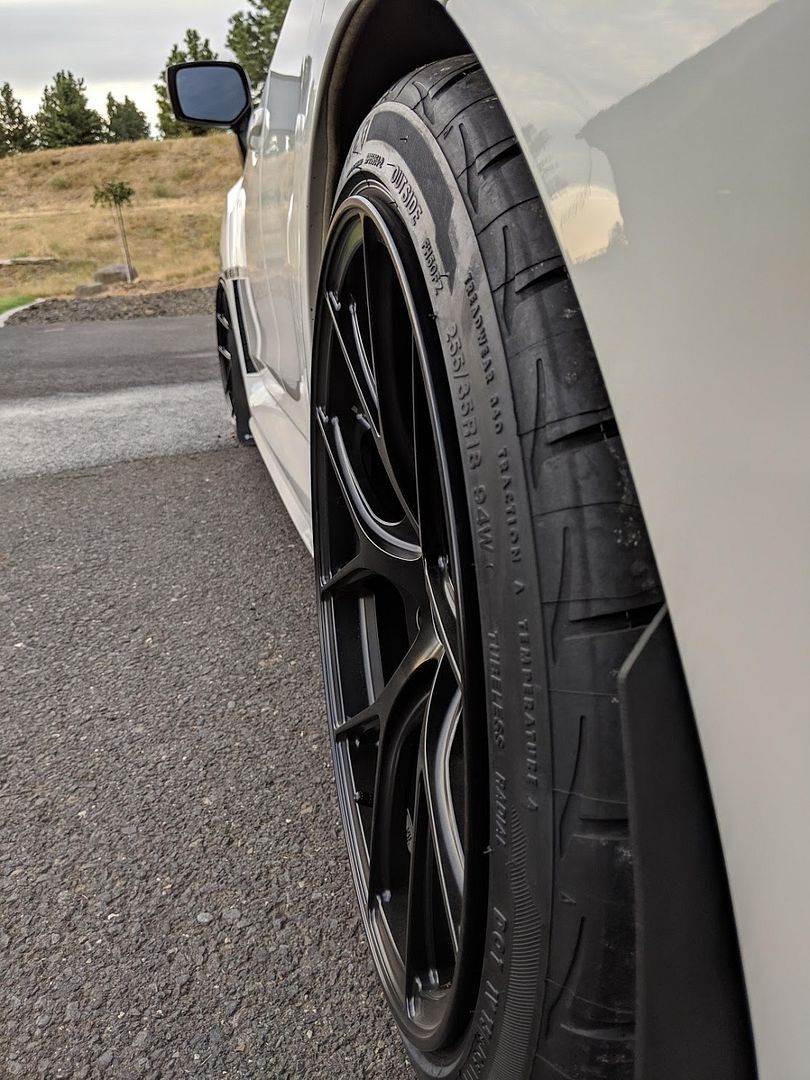 The tire being stretched is not the problem. 255/35's are measured on 9" (and are recommended out to 10"). The amount of stretch relative to measuring width being "unstretched" is minimal.
It's a flange contour that appears to be providing a false flange well outside where the tire sidewall ends up being based on the real flange contour and bead seat dimensions. This is strictly for visual effect, fooling the observer into thinking the tire is stretched more than it really is.
Norm