- Picked up a used set of 328x28mm Stoptechs for the Legacy, reflecting my newfound optimism that it will someday live again.
- Heli-coil'd one of the mounting holes on one of the Stoptech brackets. Other than those buggered threads, everything appears to be in good shape.
- Did a quick test fit: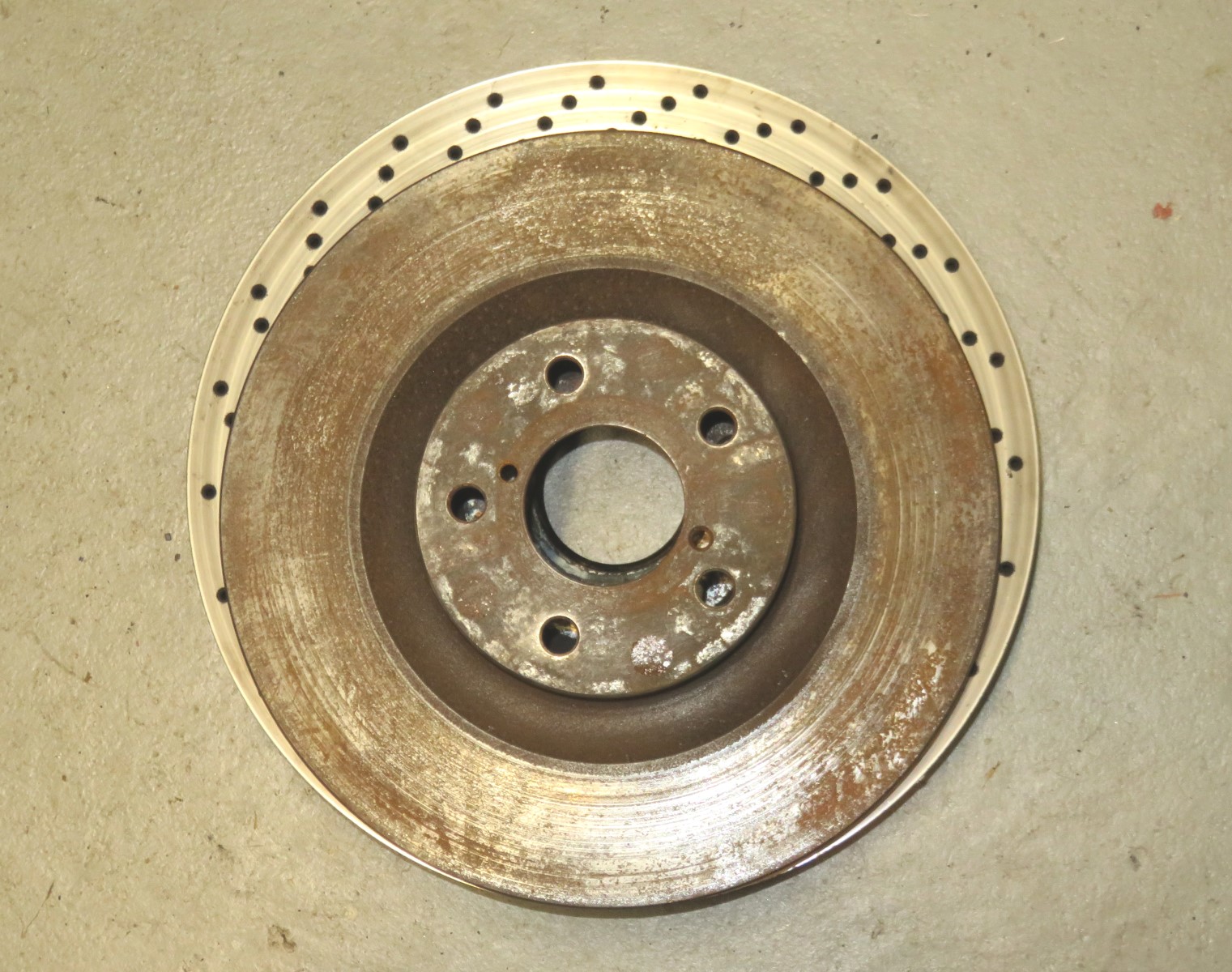 (Stoptech vs WRX rotor)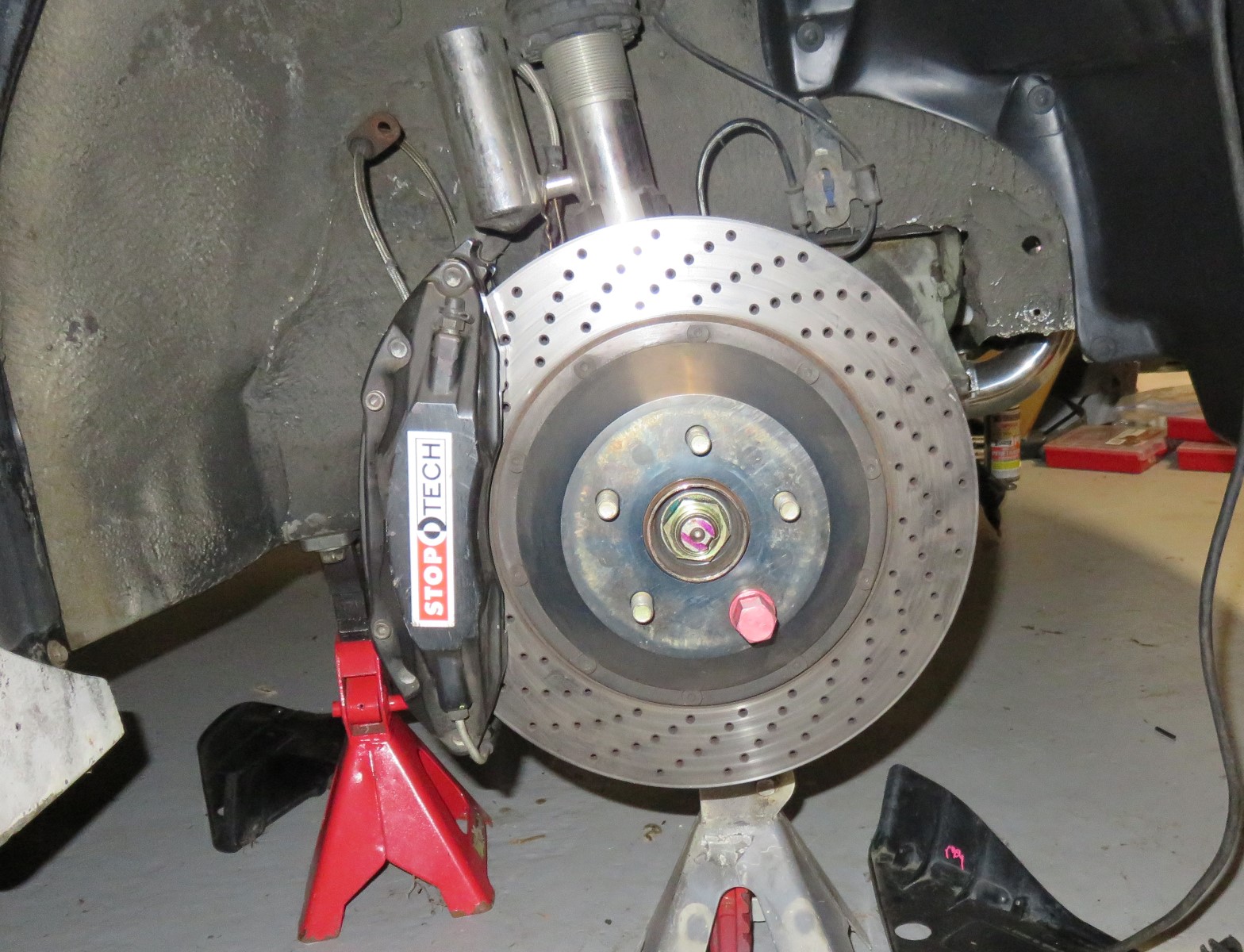 - Got the Impreza towed home after it died suddenly while out running errands. I'm thinking maybe fuel pump or fuel pump relay? I was doing ~60mph when it died. Coasted to a side road and onto the shoulder. Tried to re-start it as I was coasting, no joy. Once I was on the shoulder I tried again and it did run for a couple seconds, but as soon as I tried to get moving it died again. It would crank over just fine, but wouldn't fire. Of course this all transpired as it was getting dark, so I'll do more troubleshooting when I have some daylight to work with.