Recently I purchased the Treadstone intercooler and mounting plate. I was originally going to go custom Garret core which was 24" x 12" x 4.5". I knew right off the bat that I would need to get end tanks made for the Garret core which would cost me some extra money. Also the Garret core was way too tall to even try to fit behind my bumper, I was figuring I was going to have to buy a new bumper such as a JUN replica with a huge opening for it.
My friend purchased a Treadstone core the same size as the Garret core but for a lot cheaper. I had seen both in person and the only way I could tell them apart was by the Treadstone logo on the top of the core. I went on the Treadstone's website and inquired about the intercooler core and they had recommended me the newest addition to their inventory. Their new intercooler was 28" x 10.5" x 4.5". Similar to the size of the Perrin intercooler, which I had previously, but the Treadstone intercooler was a lot thicker.
The intercooler had end tanks already welded on and also came with a mounting bracket to replace the bumper beam.
NEW Intercooler arives
This think is as thick as my droidd!!!!!!
obviously for an intercooler this huge, I was going to have to do some trimming
Had to cut away the tabs on both left and right hand side of the car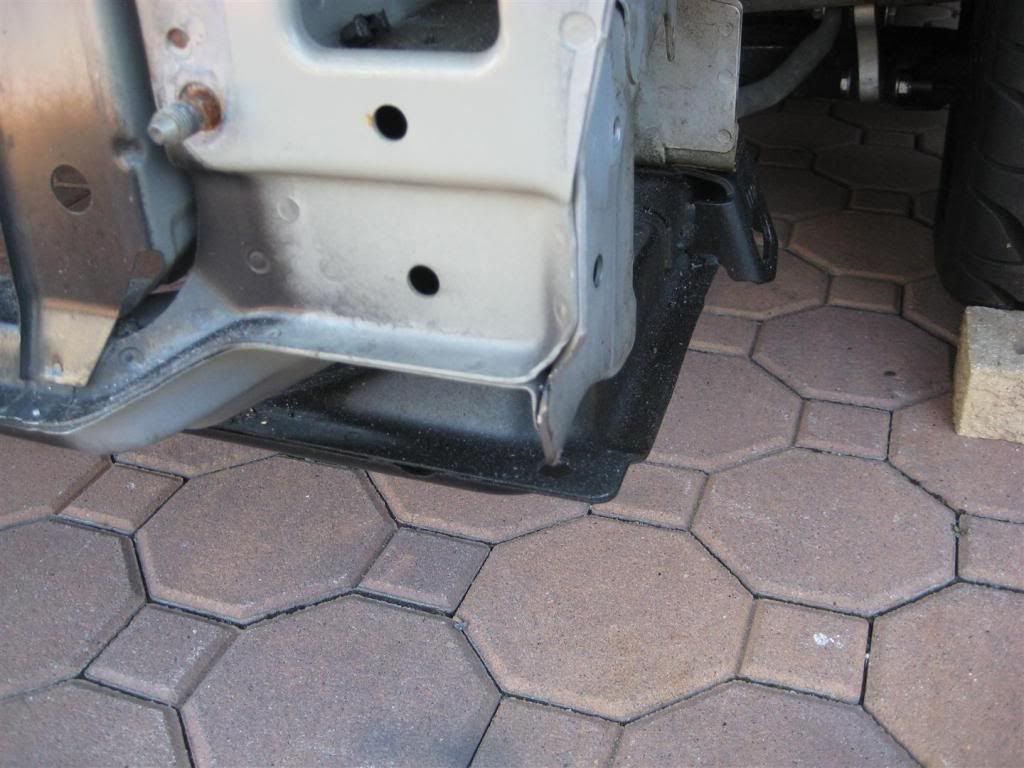 fit a little bit better but needed a little more trimming