Welcome to LSD Motor Sports. WE carry a variety of brands & parts. We are doing huge deals on almost everything. Here is what we have for deals in Engine Management. Check back for updates and new parts coming soon.
Zt-3 Wideband Datalogger + Hacker / Tweaker (Blue)
The Zeitronix Wideband Air/Fuel ratio meter and datalogging system is a high quality, stand-alone system for use with carbureted and electronic fuel injection engines.
The new Zt-3 has the same high quality, high precision air fuel ratio readings as our signature Zt-2 wideband. The Zt-3 supports wideband air fuel ratio and lambda readings, adjustable simulated narrowband output and a new configurable linear wideband output for ease of use with engine management systems and 3rd party gauges.
Configurable Simulated Narrowband Output...
Replace the signal from your stock narrowband oxygen sensor for increased fuel savings or smoothed idle RPM.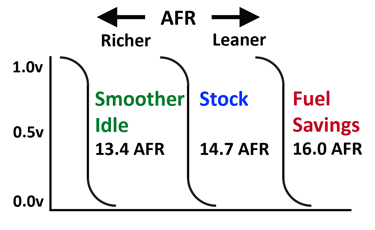 The new Zt-3's dimensions are only 3 by 2 by 1 inches. The case includes slots case for easy zip tie mounting in a tucked away location.
Zt-3 Specs
0.1 AFR accuracy
Operating voltage 10V to 18V
Switching power supply for oxygen sensor heater
Precise sensor temperature control
Reverse polarity protection
Integrated self resettable fuse
Positive lock connectors
Protected inputs and outputs
Flexible Plug and Play Sensor Harness with a small, easy to route through the fire wall, connector
Kits available with or without the wideband oxygen sensor included
Easy to install plug and play kit
Adjustable Narrowband Switching Point
Configurable Wideband Analog OutputZt-3 Wideband Datalogger + ZR-1 Gauge (Black / Blue/ Red)
Zt-3 Wideband Datalogger + DashDAQ w/ GPS Navigation