Hi all
Selling my STI because of finances.
Have been a member of the Montreal Subaru Club for over 2 years so anyone there can vouch for me.
Here is the info on my baby: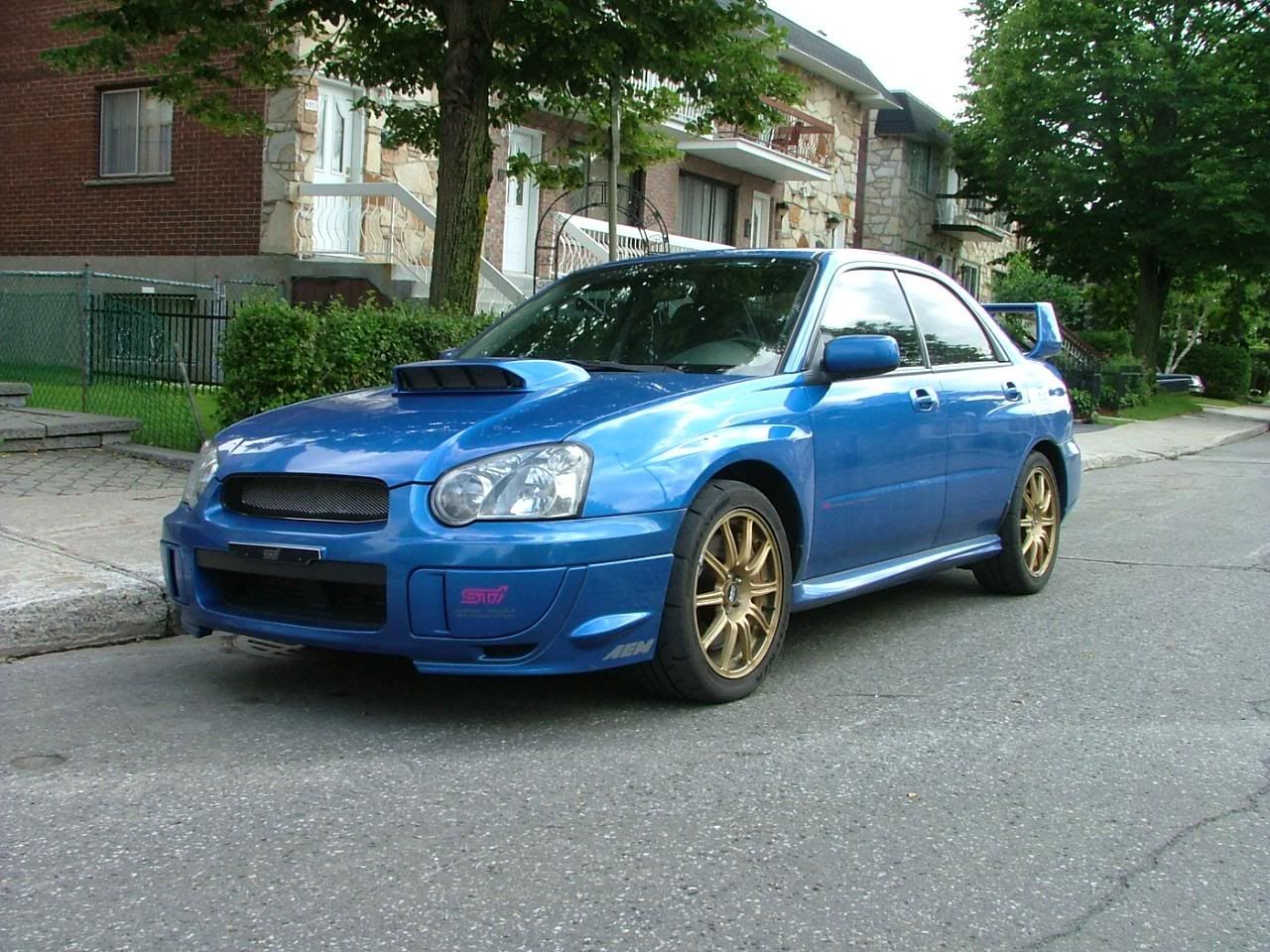 Purchased the car brand new on JAN 04
Car has never been in any accident.
Car has never been "raced".
Has been running great on MOTUL syntec oil ever since I purchaed it.
Oil has been changed every 5k KM.
Has 42000KM
MODIFICATION;
CUSTOM HOOD SCOOP GRILL AND FRONT GRILL
TINTED WINDOWS
CLEAR LIGHTS
CAI AEM
MEGAN RACING 3" CAT BACK AND MID PIPE
GFB BOV
KARTBOY SHORT SHIFTER
SRUT BARS FRONT AND REAR
6.5" TFT WITH DVD CD MP3 DIVX AM AND FM
I will also include the OEM parts that have been replaced by the above parts.
Asking 31.000$
Has to go this week!
THANKS
TOMAS
Tel:514-295-2326
[email protected]