Hey, got cobb stg2 a few weeks ago and did a few pulls and got some plots for you guys. This wasn't on a dyno, just a datalogger.
Only things done to car:
Invidia Turboback (No Cats)
STi uppipe
Cobb Stg2 93 octane
Perrin drop-in
Yes I know the excel graphs suck but you get the idea....
This first one was a terrible launch followed by me roasting my clutch...oops...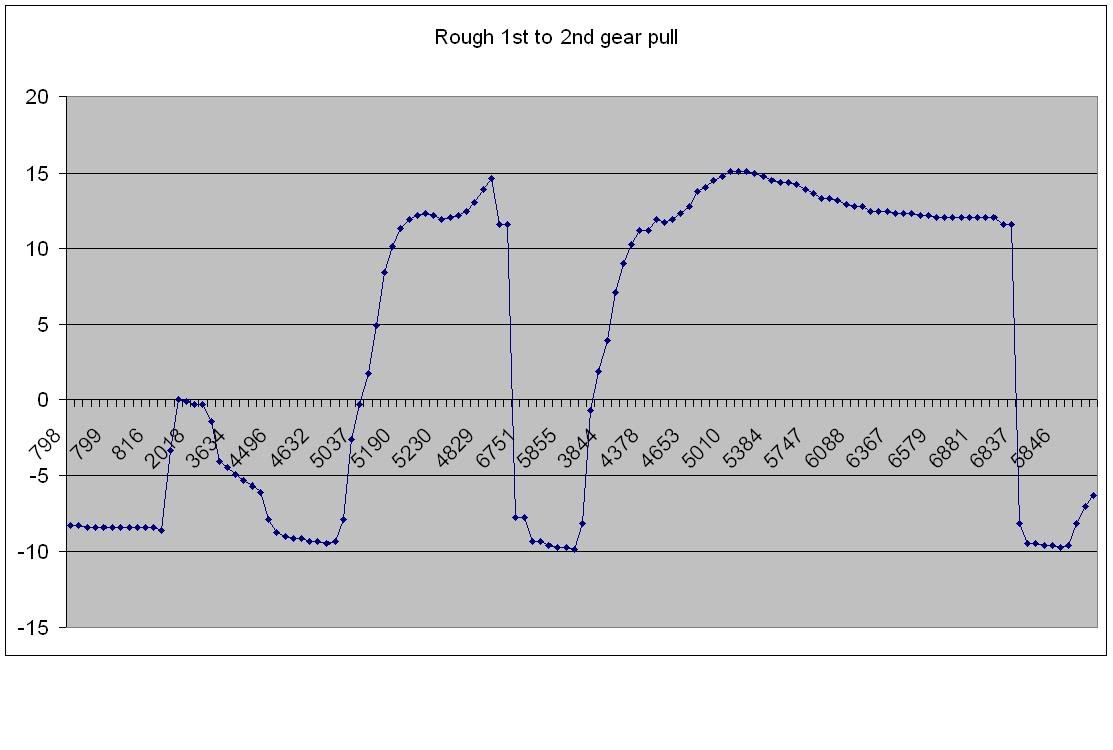 This is wot 3rd gear from about 20mph. I like how fast it builds boost, hopefully this will help big time at the next autox.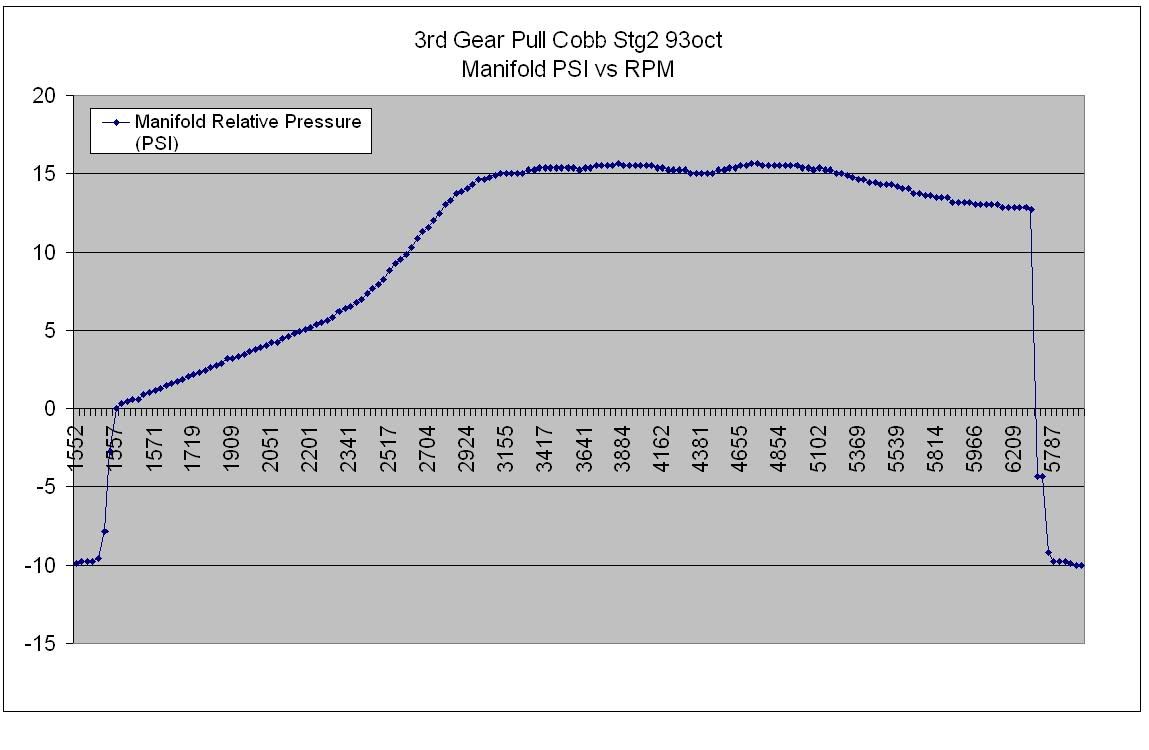 This is just 2nd to 3rd, decently slow shift I might add.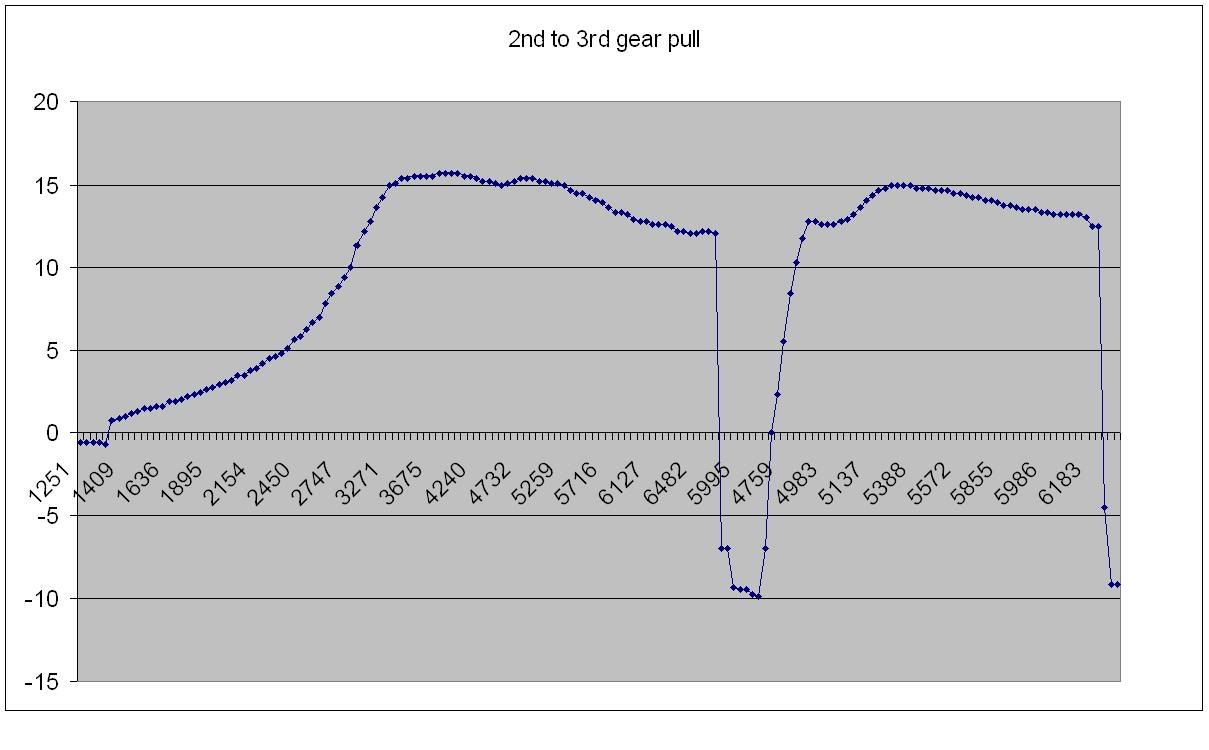 I'm pretty satisfied with the way things look. I have the excel files if anyone wants them, but theyre not very interesting, obivously the graphs summed things up.
So do these look pretty normal for a stg2 flash?